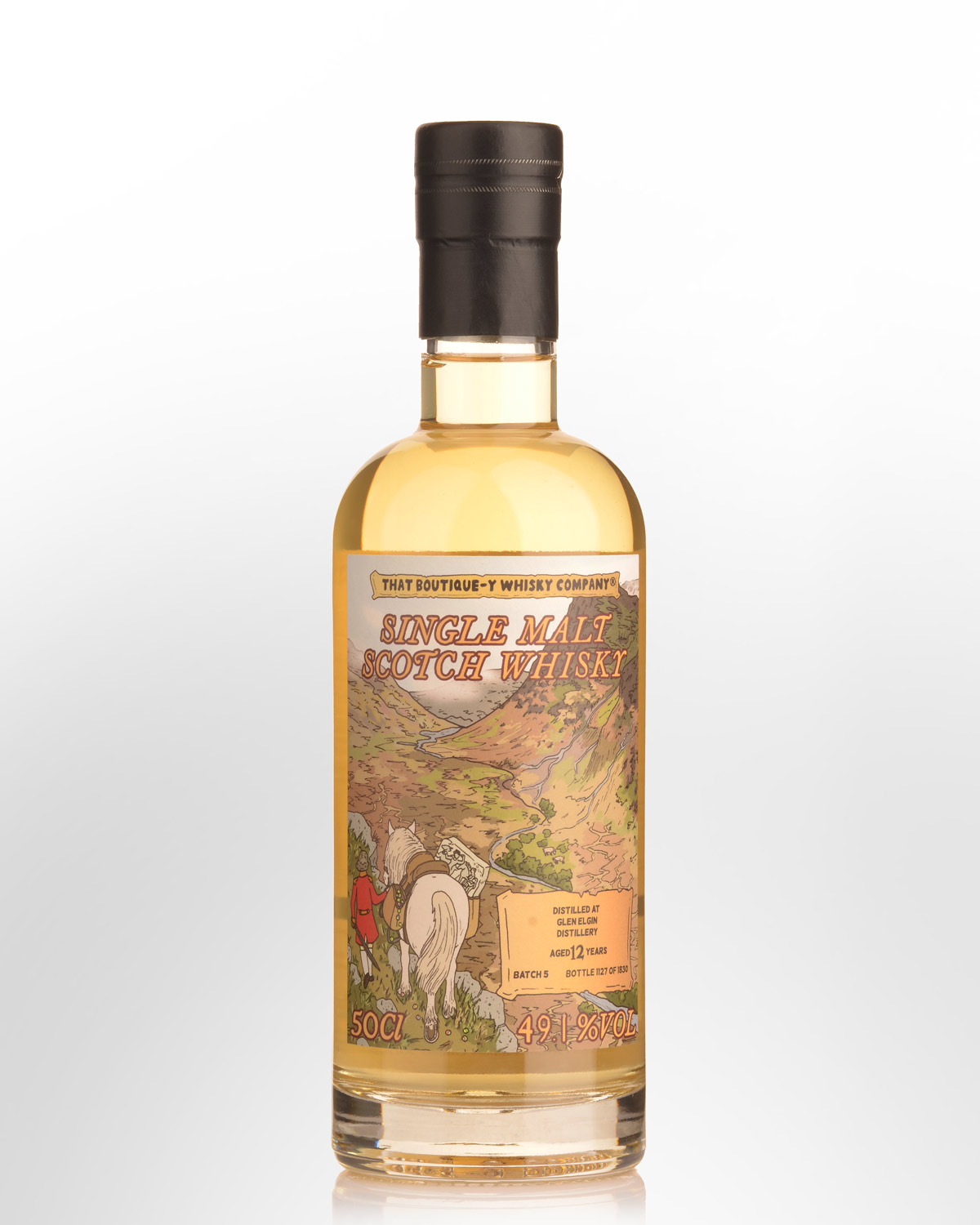 That Boutique-y Whisky Company Glen Elgin 12 Year Old Batch 5 Single Malt Scotch Whisky (500ml)
Speyside, Highlands,
SCOTLAND
One of the last distilleries to be built in the 19th century, there are some unusual and often superb flavours that come out of Glen Elgin. It's a whisky that every afficionado should try. Typically, the style brings together sweet honey and tangerine flavours that have made it the bedrock for many of the world's great blends.
Featured on the label of this Boutique-y bottling is the infamous marble smuggler, Lord Elgin, pictured alongside his magnificent white steed. He wouldn't have known the distillery during his lifetime as he died some 57 years before it was founded. His horse, however, went on to build a distillery named after his master, as well as produce his own legendary label of Blended Scotch Whisky (this may not be an accurate statement). 1830 bottles. 49.1% Alc./Vol.
Notes from the bottlers... Nose: Sweet as it opens with white chocolate, soft toffee and a glaze of honey. A hint of charred oak smokiness develops with whispers of yellow plum, floral barley a tinge of ginger. Palate: Acacia honey, apricot yogurt and a little buttery shortbread add supple sweetness among earthy vanilla and a prickle of baking spice. Finish: A medium length finish, with toasted oats and a twist of lemon.