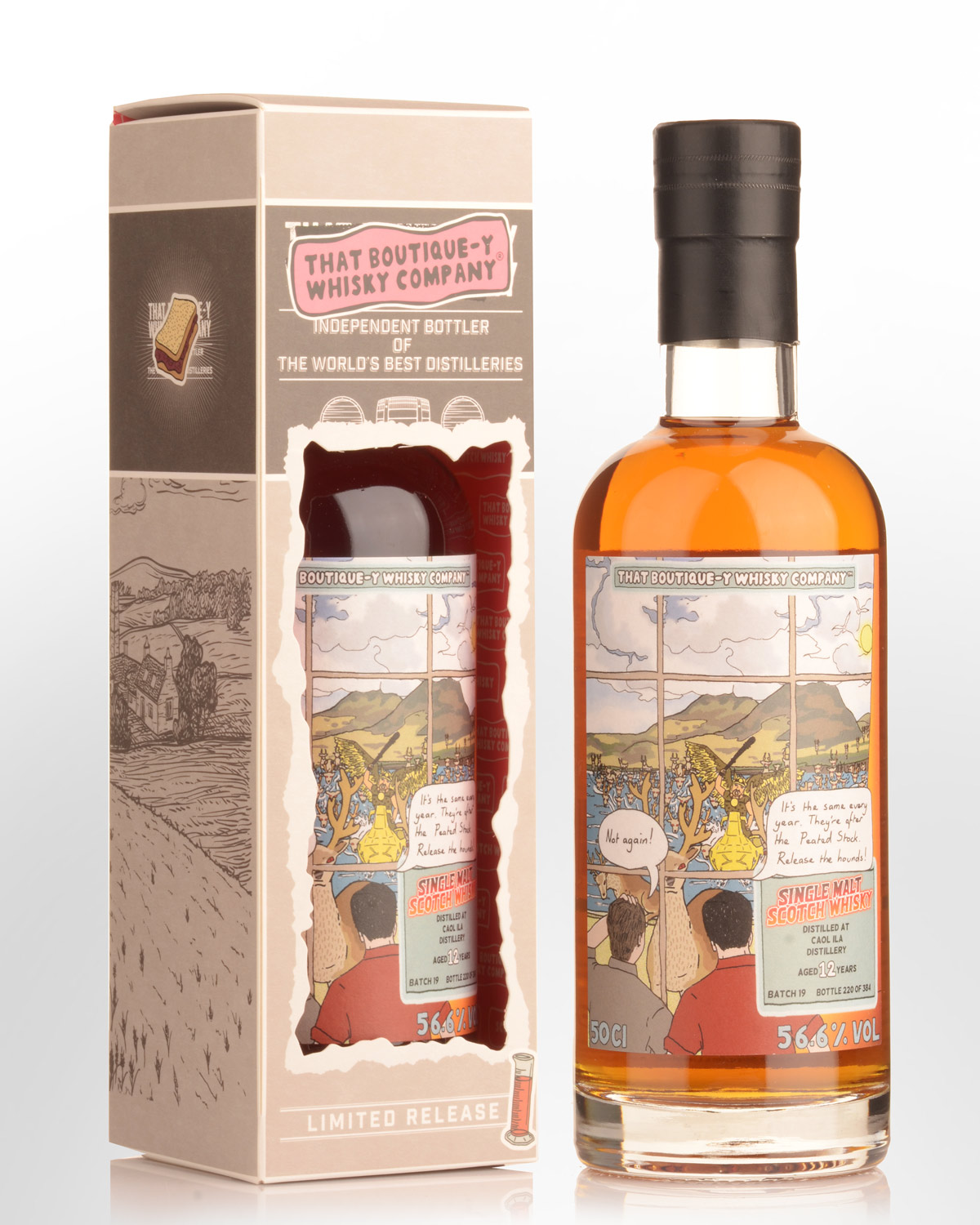 That Boutique-y Whisky Company Caol Ila 12 Year Old Batch 19 Cask Strength Single Malt Scotch Whisky (500ml)
Situated on the north-east coast of Islay, Caol Ila has been producing spectacular peated (and unpeated) single malt since 1846! The house style tends to be fruity / citrusy and moderately smokey. This middle-aged indie bottling should be quite a treat!
The colourful label depicts a herd of deers charging across from the Isle of Jura to Caol Ila with Prince Vultan leading the proceedings. They're after the peated stocks again...Scary stuff.
Batch 19 consists of 384 bottles at 56.6% Alc./Vol.