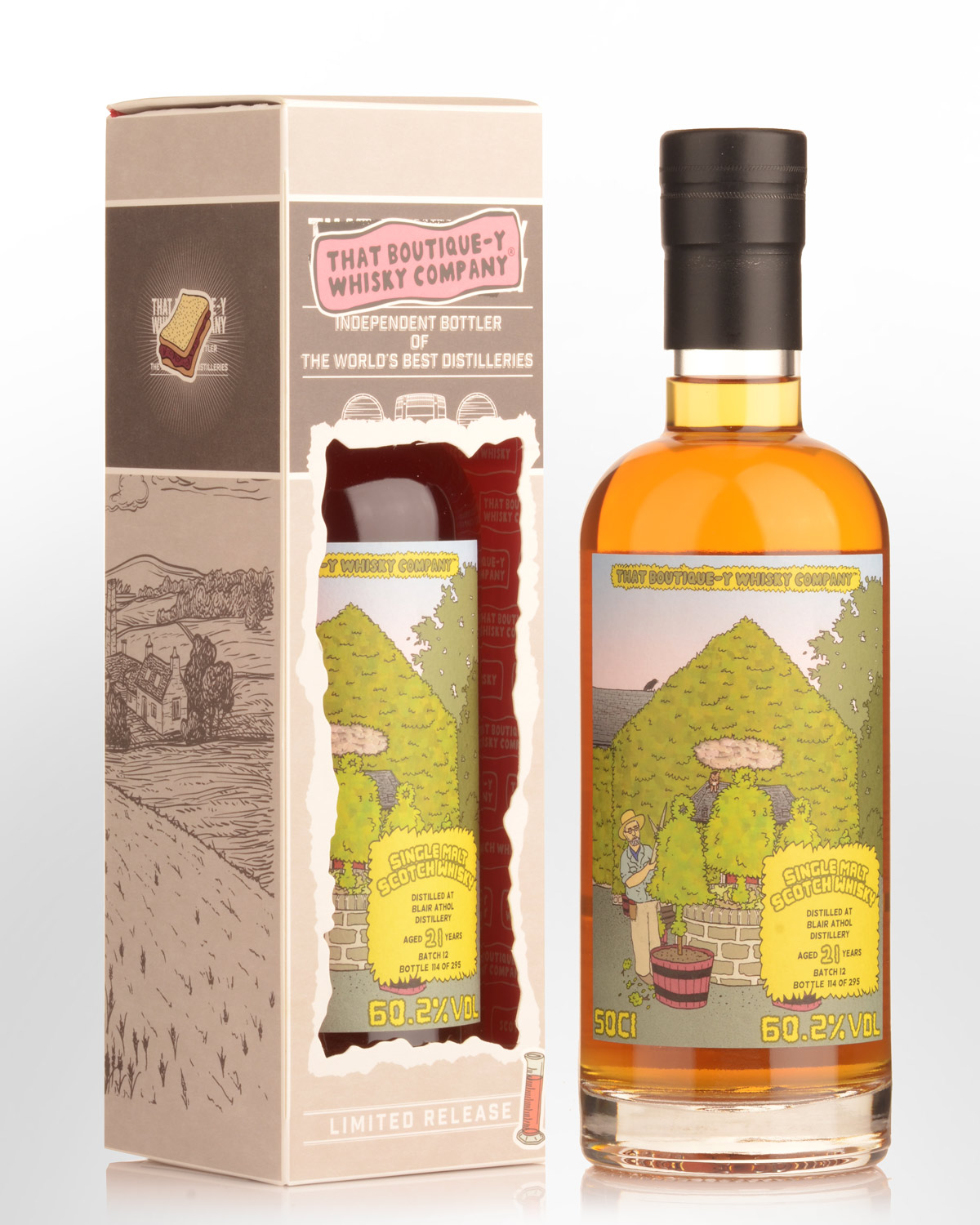 That Boutique-y Whisky Company Blair Athol 21 Year Old Batch 12 Cask Strength Single Malt Scotch Whisky (500ml)
From a relatively small outturn of 295 bottles at a very high natural strength of 60.2% Alc./Vol. The Blair Athol distillery resides happily in the Highlands, producing whisky for a number of blends one of the most notable being Bell's. However, should you get a chance to get your hands on some of their single malt, do so - it's tasty stuff. The chap on the label of Boutique-y's edition is good at shaping his topiary, though we're not sure what the relevance is to the whisky. Although they do appear to be in the shape of bells...
Notes from the bottlers.... Nose: Herbal with tea and hard, green cherries. Walnuts, raisins, and cigar box. Palate: Strawberry, dried petals, minerality lifted with mint and roasted pecans.