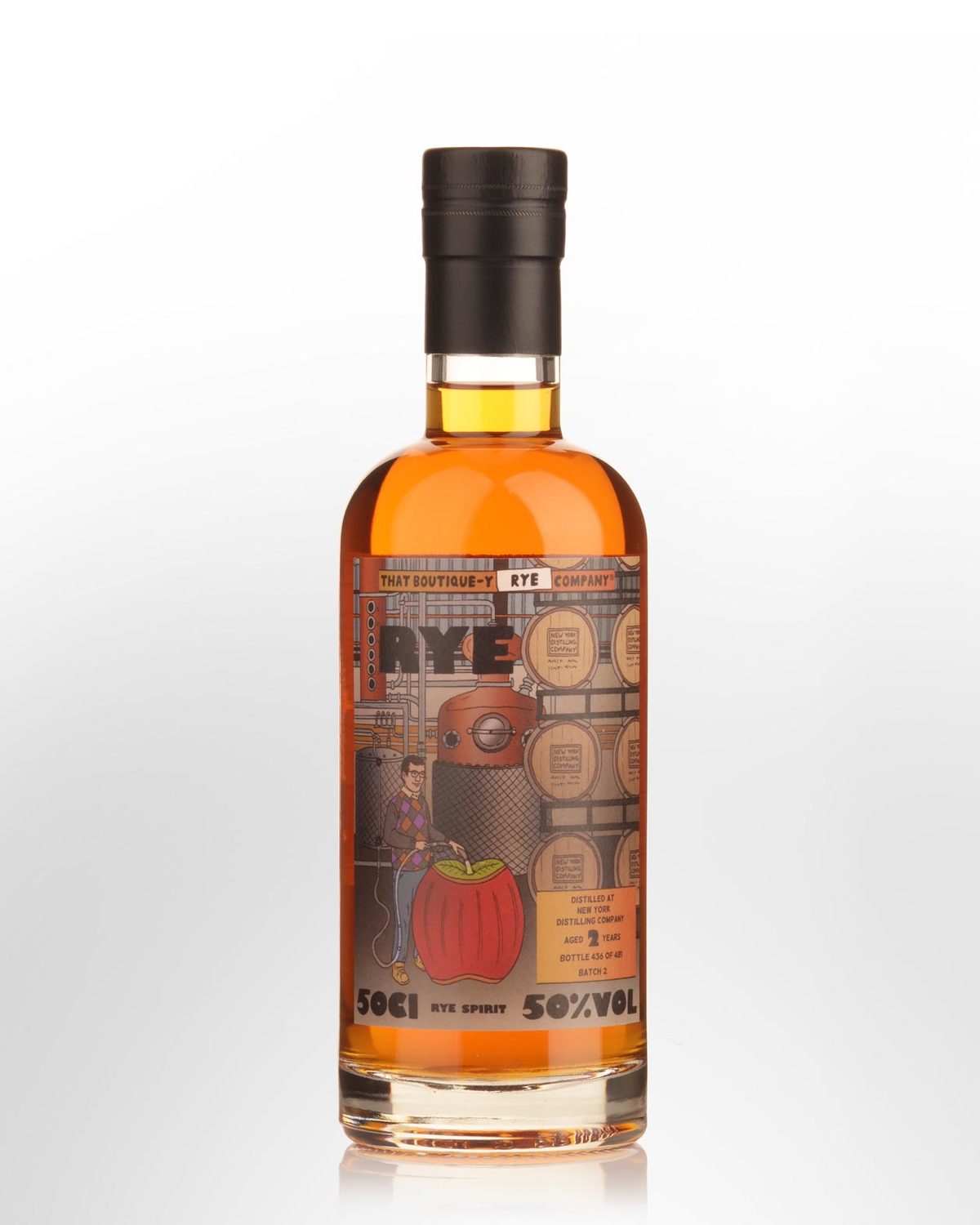 That Boutique-y Rye Company New York Distilling Company 2 Year Old Batch 2 Rye Spirit (500ml)
New York State,
UNITED STATES
The earliest distilleries in Brooklyn date back to the 1700s, but it wasn't until 2011 that Brooklyn Brewery co-founder, Tom Potter and cocktail and spirits expert Allen Katz got together and founded The New York Distilling Company. Rye whiskey was the prevalent spirit of the NE States but largely disappeared after prohibition. The New York Distilling Company are part of its revival. Their rye is selected and grown exclusively by Pedersen Family Farm in the Fingerlakes Region of Upstate New York - a good five hour drive from Brooklyn.
This Boutique-y bottling is part of the company's world whisky series. What's with the man filling a big apple on the label? Answer: The spirit was finished in an applejack cask (apple brandy). Expect an assortment of cloves, pepper and ginger, with a fresh, creamy palate leading into a spicy finish. In short, a youthful rye spirit (not yet officially whiskey) but with heaps of character. 50% Alc./Vol. 481 bottles.