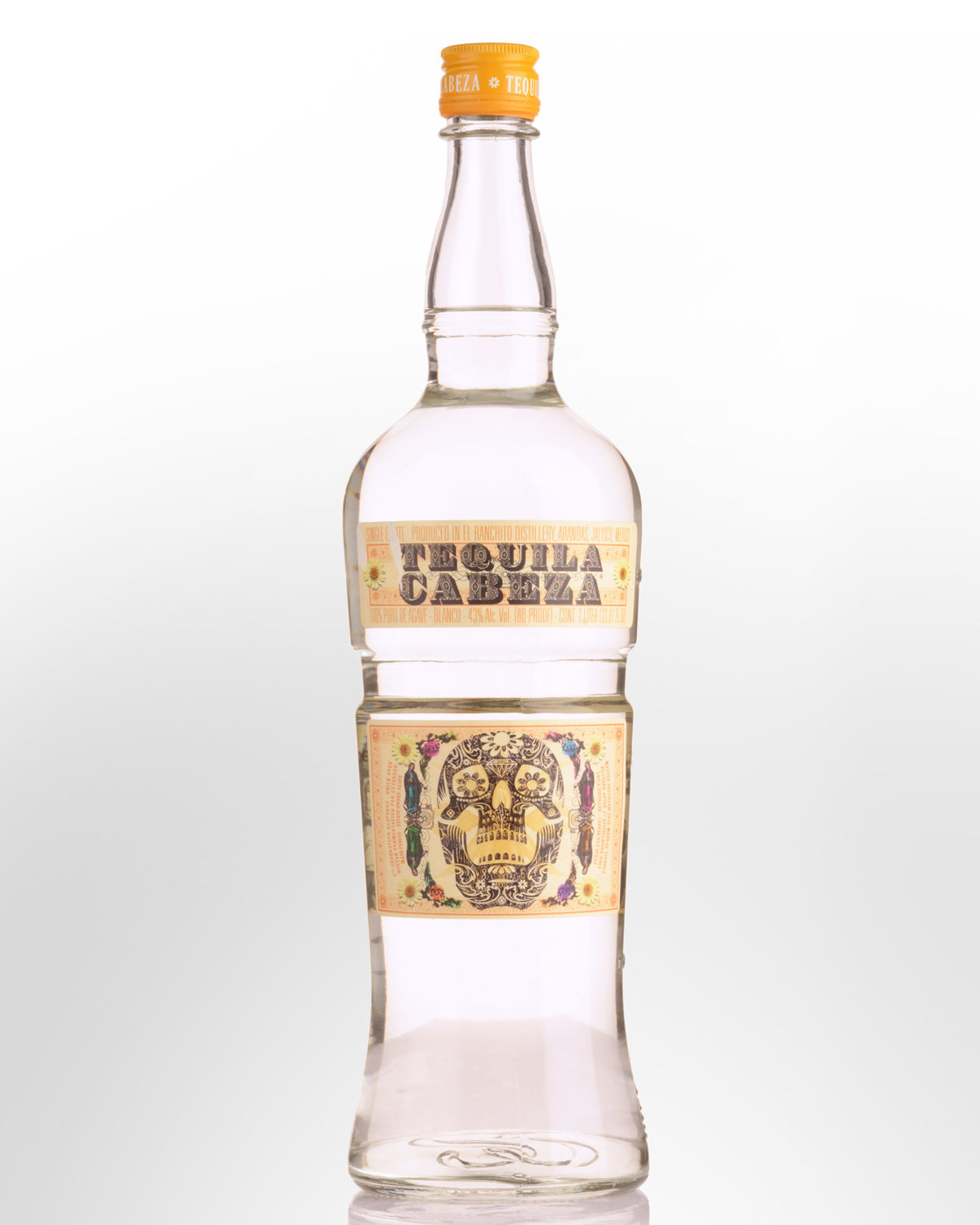 Cabeza Tequila (1000ml)
This 100% agave tequila is distilled and bottled by the Vivanco family at their El Ranchito distillery, on the edge of their 800-acre mountainside field in Arandas. The agaves are grown without pesticides.
Simon Ford of the 86 Co describes this tequila as smashing you in the face with its exaggerated agave flavours. It is a blanco, but has spent up to 60 days resting in stainless steel before bottling. It's also slightly overproof at 43% alcohol, which is a pleasant departure from the norm. Another plus is the bottle - designed for ease of use by bartenders it includes a scale with measures in fluid ounces and litres to allow bars greater inventory control and batching of cocktails.
Tasting note: Crystal clear with a silvery blush. Perfumed and sweet opening aromas of mustard pickle, roast peppers and beeswax. A whisper soft entry is followed by a concentrated burst of juicy agave and dustings of white pepper to finish dry, briney, waxy and with the controlled pepper heat persisting into a lengthy herbal/mustard seed fade. Delicious and vibrant Blanco tequila that's dangerously moreish.43% Alc./Vol.
Other reviews... Clear. Aromas and flavors of roasted peppers and sweet potatoes, hard cheese, papaya, and delicate pickling spices and herbs with a supple, dryish medium-to-full body and a warming white and pink pepper, fleur de sel, olive, and chalk accented finish. A vibrant and balanced combination of spicy and savory agave qualities. 93 points - www.tastings.com
NOTE THERE IS A SLIGHT TEAR ON THE LABEL. ONE BOTTLE ONLY.