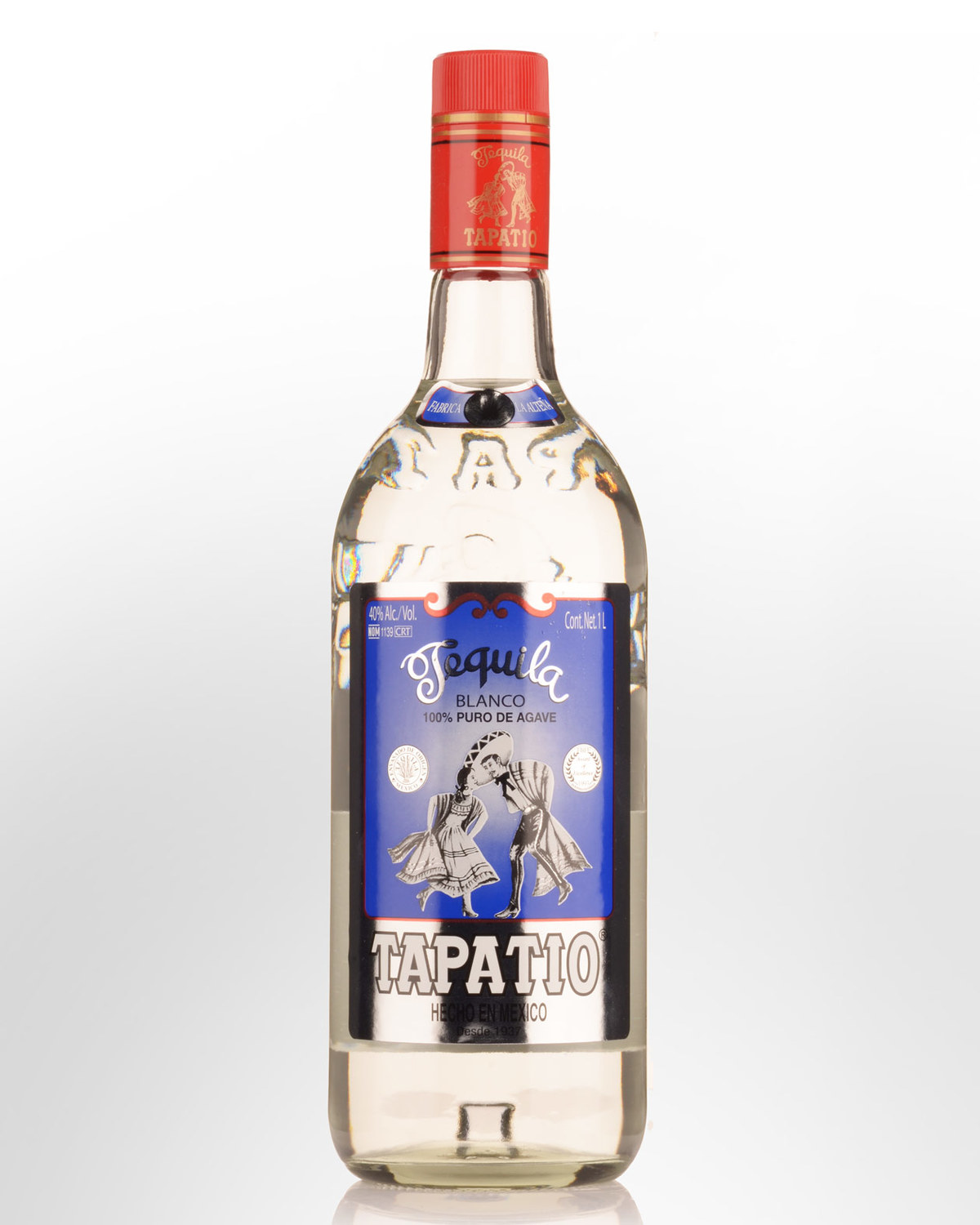 Tapatio 100% Agave Blanco Tequila (1000ml)
'Spirits chasers' who are always after the latest and greatest releases as well as the more esoteric, would almost be disappointed to know that Tapatio has been floating around Mexican bars for about 75 years and thus, already enjoys a strong following in its country of origin. Outside of Mexico is another story. Until recently, the brand was not even obtainable north of the Mexican border, at least not by legal channels (it debuted in the US only this year.)
The family owned distillery behind the brand, "La Altena", preferenced the promotion of another of their Tequilas,"El Tesoro" for overseas markets, but thankfully Carlos Camarena , La Altena's chief distiller, finally succumbed to the pressure to release the Tapatio tequilas to faithfuls around the world. Some of these were no doubt introduced to its charms on a Mexican bender from Juarez to Tapachula. Many others probably fell in love with the drink from a single shot and became instant converts.
The long awaited arrival of Tapatio Tequilas in Australia is a welcome one, as from a production point of view, this is as traditional as you will get : 100% estate grown agave, brick ovens, wooden vats and copper stills make La Altena one of the last bastions of old school tequila production, resulting in a drink of character rather than a mass produced commodity tailored for the 'senoritas in sombreros' segment - even though some would say there is nothing wrong with that, we know where we stand when we're looking for a true Mexican delight!
Assertive, spicy and supple, this delicious silver tequila is the perfect introduction to the Tapatio range, bottled after a few weeks rest in steel tanks.
Tasting note: Clear with an almost indiscernible pale straw blush. A powerful blanco bouquet offers up scents of cured meats, mustard seed, brine, pickle and dill with soft, sweet tobacco undertones. Aeration draws out resinous notes. A light silky entry leads into a moderately concentrated, slightly oily mouthfeel that's gently peppery. Finish is salty, warm and with a spicy flourish with the agave characteristics kicking in late. A clean and classy Blanco that combines lightness of body with depth of flavour. 40% Alc./Vol.
Other reviews... Clear as rainwater; flawless purity. First whiffs detect remarkably clean fragrances of dill, green olive and brine; six minutes more of aeration stimulate deeper fragrances, including candle wax, black pepper, sage and textile fibers, an iconic smell of agave piña fibers; a textbook bouquet for blanco tequila. Entry is agave sweet, acutely peppery (green, black and jalapeño) and viscous; midpalate is waxy, highly vegetal, earthy/stony, dry and spicy, with a low-grade salinity. Finishes long, silky textured, spicy/peppery and balanced. A superb, technically perfect blanco that ranks with the great Don Julio. Highest Recommendation. - www.spiritjournal.comsize>
 Click here to learn more about Tequila