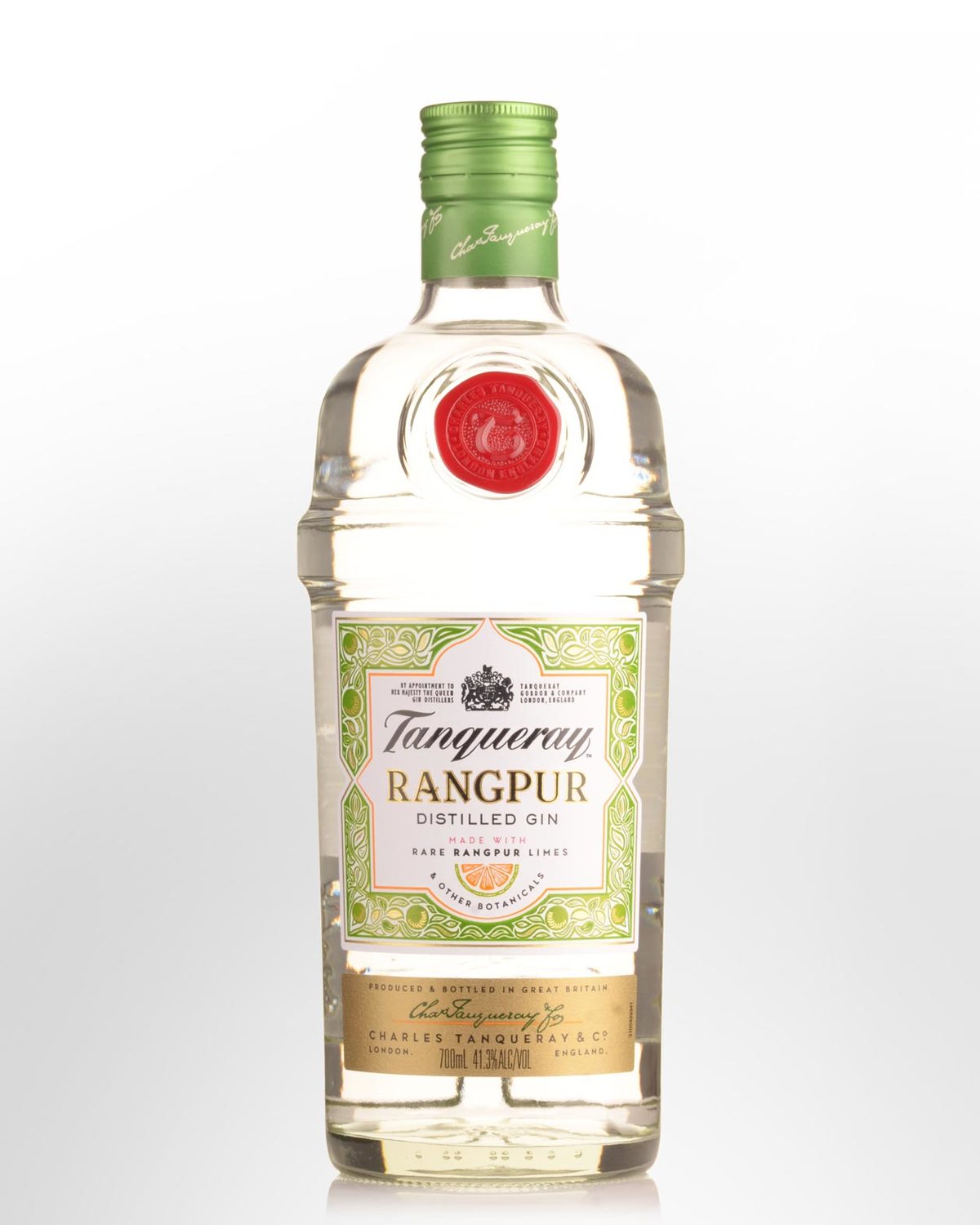 Tanqueray Rangpur Gin (700ml)
The Rangpur lime is not like the lime you'll find at your local fruit and veggie market. It's a unique fruit that blends attributes of other citrus - in fact it's believed that Rangpur limes are crosses between lemons and tangerines. Orange coloured, they have the zestiness of ordinary limes but they're as juicy as an orange and look similar to a mandarin. The Rangpur tree itself is native to India, and can fruit year round for up to 40 years (be on the look out for these at nurseries - they're also said to be make beautiful ornamental trees).
Enter the Tanqueray team who in 2006 decided to produce a new styled Gin with the influence of Rangpur limes. Like all of Tanqueray's gins, it includes the standard Tanq botanicals distilled into the spirit rather than infused. This distinction traps the flavours into the gin in a way that allows them to shine through in a more natural, authentic way that's impossible with infusions. This time round the results are 'lip-smackingly delicious', and if the blogosphere is any indication, Rangpur is up there with some of the most genuinely exciting Gin innovations of all time.
Tasting note: Clear. Perfumed aroma offers sweet and citrusy scents with lime and mandarine juice combined with mixed peel. This is no London Dry, with the juniper almost totally eclipsed, becoming apparent only with aeration. The soft entry develops into a gently spicy attack; semi sweet, juicy tangerine & lime flavours are followed by a subtle juniper note on the finish that refreshes and relieves the sweetness. Excellent balance, this gets silkier with every sip. It would make for an intriguing martini moreso than G&Ts. We found it calls for some citrus bitters and demands experimentation. On its own remains undeniably exotic and charming. 41.3% Alc./Vol.