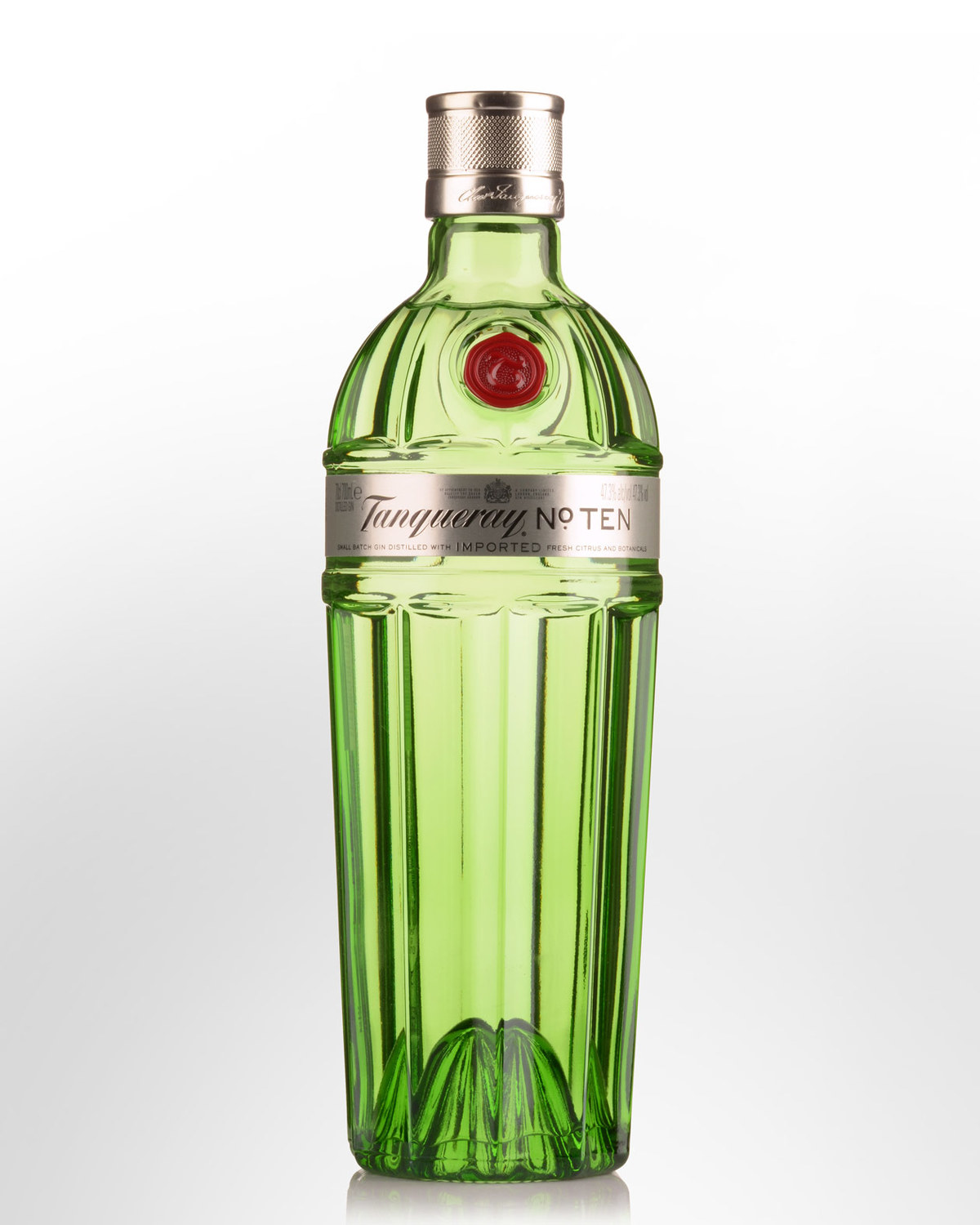 Tanqueray No.Ten Gin (700ml)
UNITED KINGDOM
Another entry into the super-premium Gin market seeking to re-define the gin experience. Made from 100% grain neutral spirits, Tanqueray No.Ten is the only Gin in the world produced using hand picked, whole-fruit fresh botanicals. Under the watchful eye of Tanquerays master distiller, a small batch distillation imparts an exquisite depth and character helping to develop the 'heart' of the Gin through redistillation. This is a Gin to create the classic Martini. Alternatively drink straight up, chilled with a twist of lemon.
Voted Spirit of the year - Wine & Spirits Annual Buying Guide 2000
Rated 98 points - Wine Enthusiast Magazine 2000
Tasting note: Clear. Bright, deep juniper and citrus aromas. Medium body. Crisp, assertive juniper bite, with a very smooth, oily mouth feel. Tremendous depth of flavor in the complex array of botanicals. Beautifully balanced with a zest of lemon in the long, lingering finish. World class gin, clearly designed for decadently elegant martinis. 47.3% Alc./Vol.
RATED: 97 points (Superlative) - Tasting note sourced from www.tastings.comsize>
 Click here to learn more about Gin.