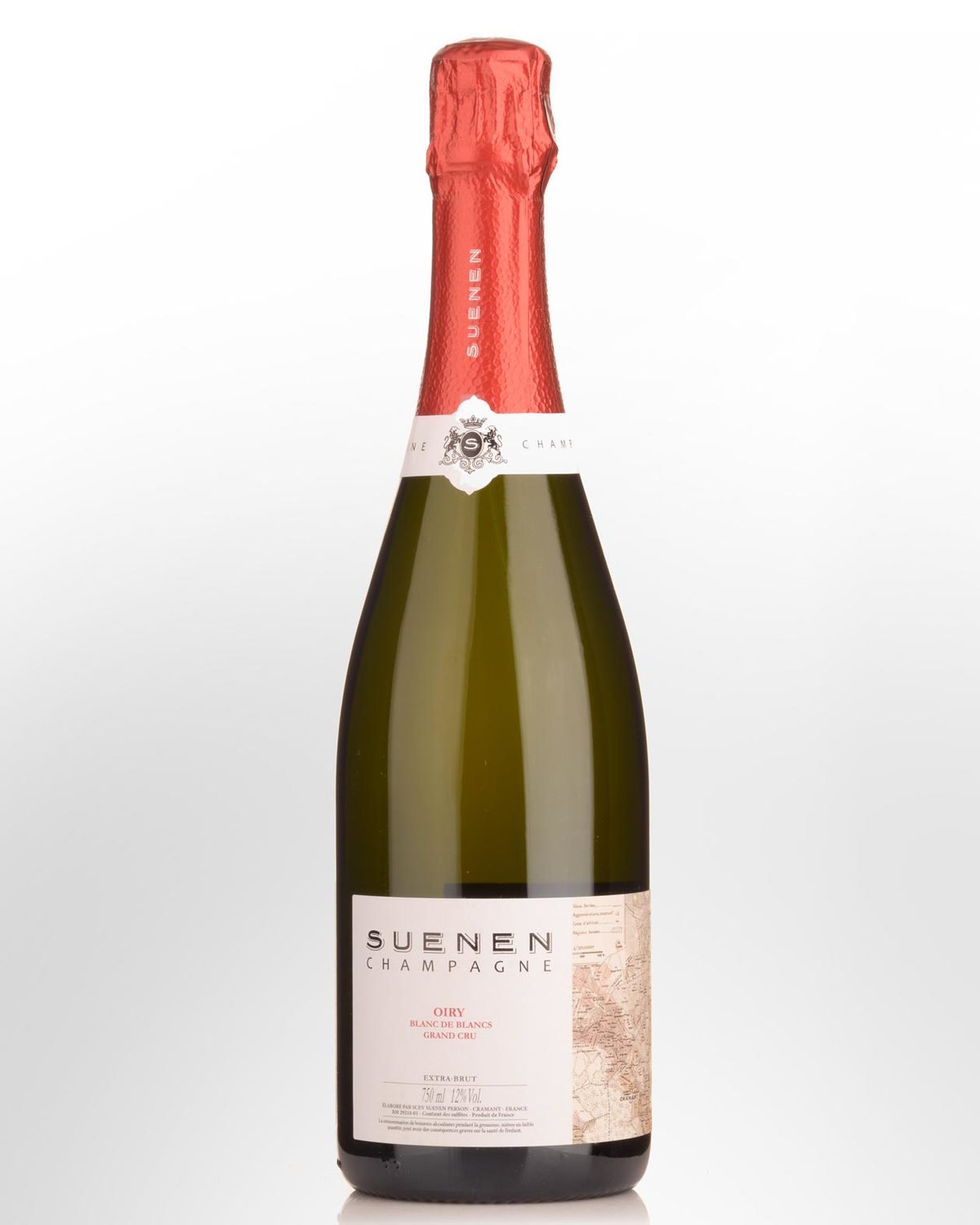 Suenen Oiry Blanc de Blancs Grand Cru Champagne
Aurélien's Oiry Blanc de Blancs is drawn from just 1.5 hectares split between five separate parcels. The vines are all planted in Oiry's compact, white Campanian chalk soils, and together with Suenen's single-vineyard offering, represent the only pure Oiry on the market. From Le Champ Braux planted in 1955 to La Cocluette planted in 1987 and 1999, the average age of the vines is now 44 years. These vineyards lie at the base of the slope where only a little topsoil sits above the hard, chalky bedrock. The combination of this chalk's austere, mineral impact and Suenen's low-yield/ripe fruit philosophy produces a scintillatingly tense, coiled and stony wine. "Tonic" is the word Suenen uses to refer to this wine's unique personality.
The base wine was naturally fermented and aged for nine months in the same vessels—enameled tank (65%) and six-year-old Burgundian French oak barrels (35%). No fining, no filtration, no cold stabilisation, the wine was disgorged after 26 months on lees, with 2 g/L. This is a unique opportunity to taste Oiry's distinctive, rocky terroir.
Please note: Disgorgement dates can vary. Please contact the store if you would like to check which disgorgement is currently available.
Other Reviews....
Based on the 2016 vintage, complemented by 50% reserve wines, and disgorged in January 2020 with two grams per liter dosage, the NV Extra-Brut Blanc de Blancs Grand Cru Oiry (2016) is Suenen's latest release. It mingles aromas of citrus oil, yellow apples, nougat, English walnuts and white flowers. Medium to full-bodied, pillowy and chiseled, it's elegantly vinous, with a charming core of fruit and a long, saline finish. Vinified 50% in tank, 50% in barrels, this cuvée represents half the estate's total surface area.
92 points
William Kelley - Wine Advocate (Apr 2021)