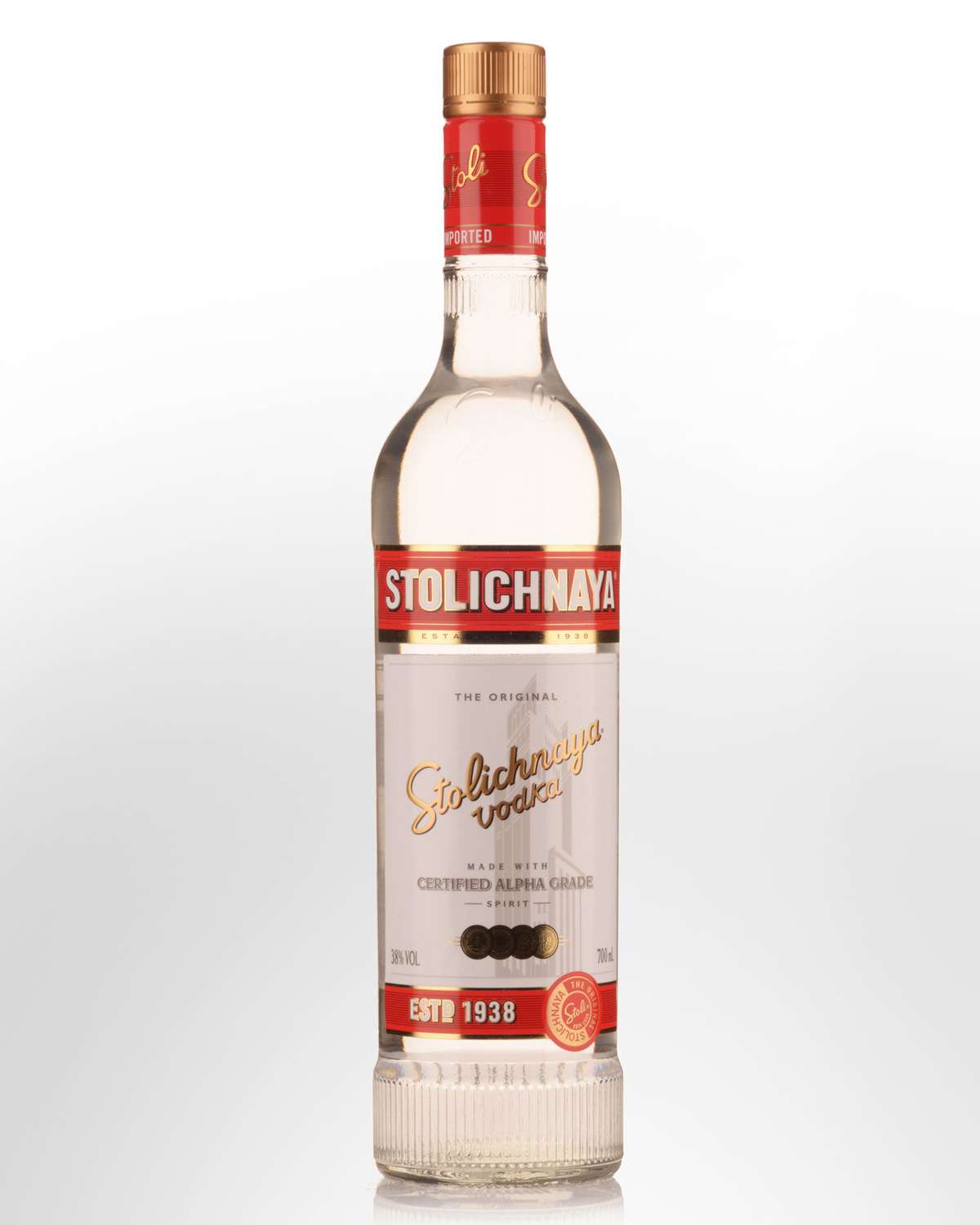 Stolichnaya Vodka (700ml)
RUSSIAN FEDERATION
A vodka bearing a Russian name that is actually distilled and bottled in Russia? Apparently so! Stolichnaya (pronounced stol-eetch-n'yah) means 'capital city.'
The west began drinking "Stoli" in 1972, when Pepsi brokered a multimillion dollar trade deal to import it from the USSR to the US. Since then, Stoli's become a sentimental favorite; even today, it's one of the few Russian consumer products to make its way into Western homes. Made according to the traditional Russian methods, using pure grain filtered through birch charcoal and quartz sands, and then blended with pure spring water, "Stoly" is popular for its quality and slightly sweeter, oily taste and texture. The packaging remains a sterling example of Soviet kitsch.
Tasting note: [NB - 40% batch tasted] Clear. Neutral wet stone and cream aromas. A buoyant entry leads to a round, dryish medium-to-full body of smooth cream, wheat dough, and delicate spice flavors. Finishes with a warming, peppery and sweet cream fade. A nice Russian vodka with a smooth classy edge.
International Review of Spirits Award: Gold Medal
RATED: 92 points (Exceptional)
Click here to learn more about Vodka.