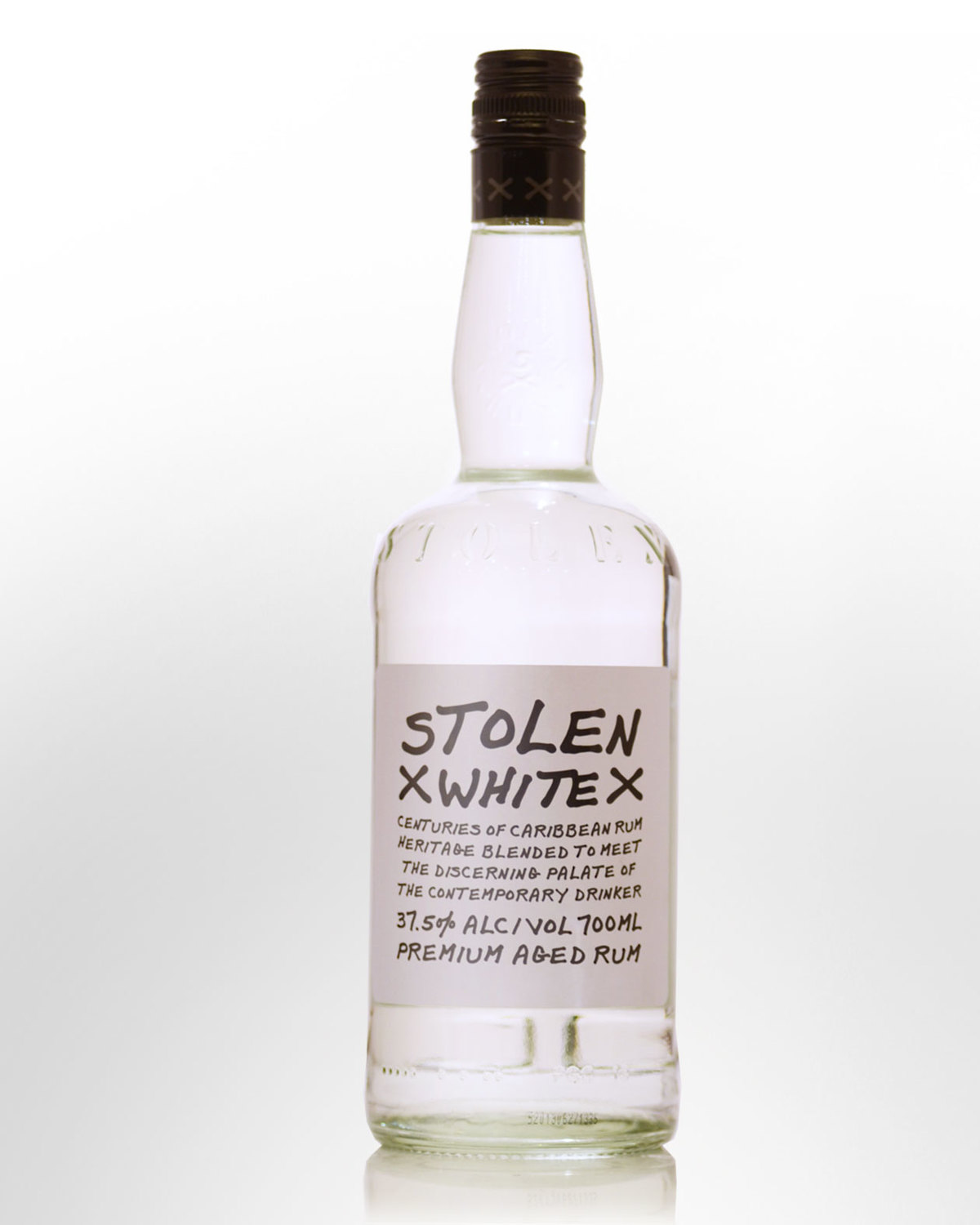 Stolen White Rum (700ml)
New Zealand's newest rum company, 'Stolen Rum' has been honored with a Double Gold medal for its Gold variant and a bronze medal for its White rum at the prestigious 2010 San Francisco World Spirits Competition.
Born in the Caribbean and raised in New Zealand, Stolen Rum was created after Kiwis Jamie Duff and Roger Holmes, caught in the rum resurgence that was taking place worldwide, ditched their day jobs in favour of developing a world class rum."Stolen Rum had only been in the market for three weeks when we entered the competition. We couldn't have hoped for a better start."
Produced from a molasses ferment and a continuous distillation, maturation takes place in Trinidad, the southernmost island of the Caribbean, for a minimum of two years in individually chosen charred American oak bourbon barrels. The results are carefully blended by hand before being carbon filtered to remove any colour.
Tasting notes: Clear slightly viscous appearance. Offers a strong bouquet combining opening scents of molasses and spice (white pepper and vanilla), before turning more ripe fruit like - specifically very ripe cantaloupe or grapes. A super soft entry accumulates depth as a slow spice wave unfolds delivering excellent length. Medium bodied, semi sweet and mildly fruity-meringue like mid palate. Concludes clean, dry, vibrant and grassy with warming spices persisting. Subtle cocoa fade. Nicely done. 37.5% Alc./Vol.
Other reviews... Colourless. Fresh, fruity nose with hints of melon and cocoa. Exotic characters. Smooth and well integrated in the mouth with slight sweet sensation. Good mouth feel. Slight fruity notes in sound, clean finish. 37.5% Alc./Vol.Silver Medal. Best in Class International Wine & Spirits Competition 2010