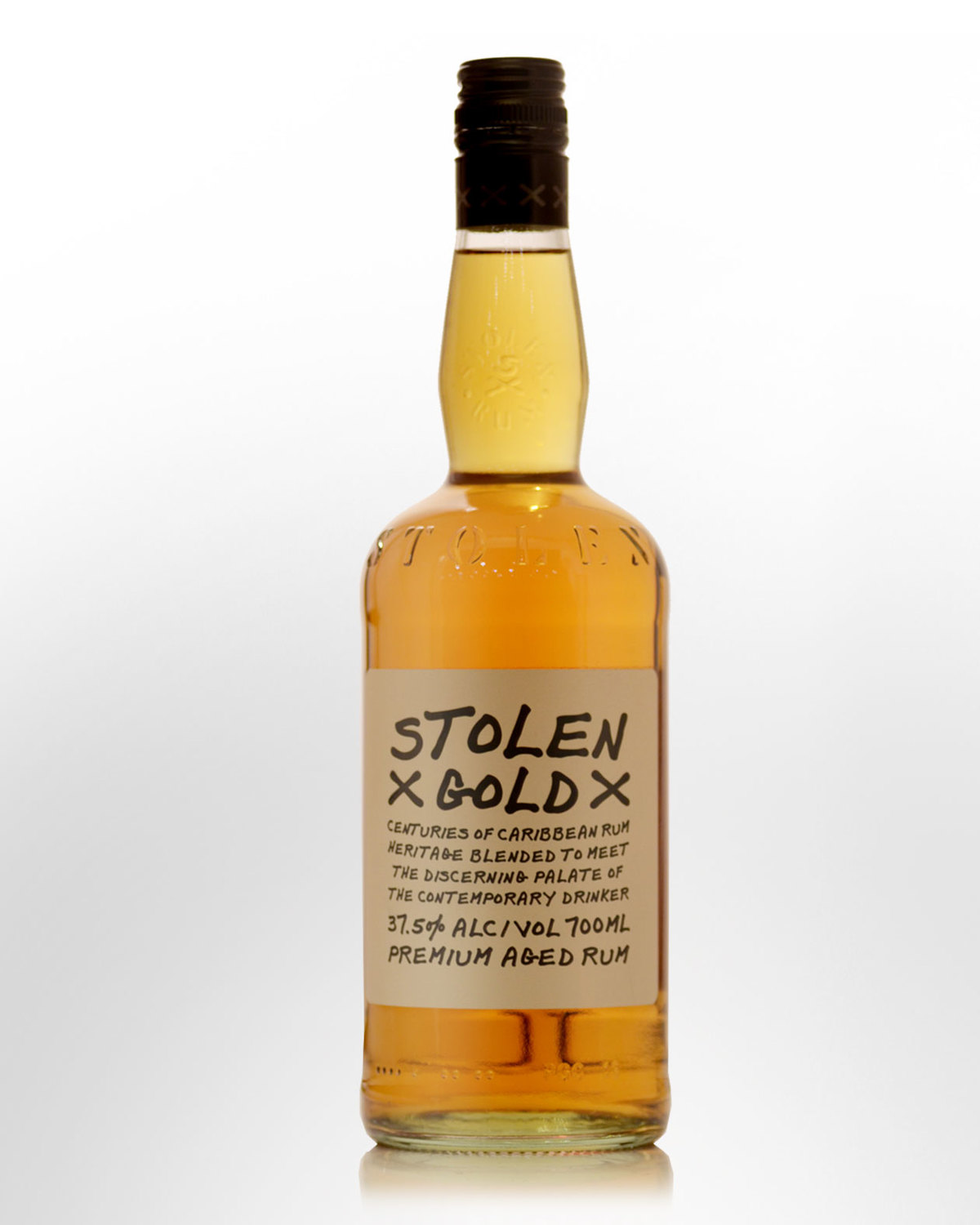 Stolen Gold Rum (700ml)
New Zealand's newest rum company, 'Stolen Rum' has been honored with a Double Gold medal for its Gold variant and a bronze medal for its White rum at the prestigious 2010 San Francisco World Spirits Competition.
Born in the Caribbean and raised in New Zealand, Stolen Rum was created after Kiwis Jamie Duff and Roger Holmes, caught in the rum resurgence that was taking place worldwide, ditched their day jobs in favour of developing a world class rum. "Stolen Rum had only been in the market for three weeks when we entered the competition. We couldn't have hoped for a better start." Produced from a molasses ferment and a continuous distillation, maturation follows in Trinidad, the southernmost island of the Caribbean. It matures for a minimum of four years in individually chosen charred American oak bourbon barrels.
Tasting note: Bright brass / copper appearance. The aroma offers nice depth with suggestions of brown sugar and golden syrup, toffee apple and nougat. A light, soft entry leads into a medium bodied mocha and caramel mid palate supported by very gentle spices. Concludes with good persistence. Creme caramel aftertaste dovetails off into a lovely lean, dry fade. 40% Alc./Vol
Other reviews... A buttery nose with apple notes and cinnamon spice aromas leads to an equally buttery palate, with notes of butterscotch and toffee apple. Slight bitter, oily astringency, especially apparent in the finish which borrows toffee apple notes from the palate. 40% Alc./Vol. 4 STARS **** – Simon Difford, CLASS Magazine 2010