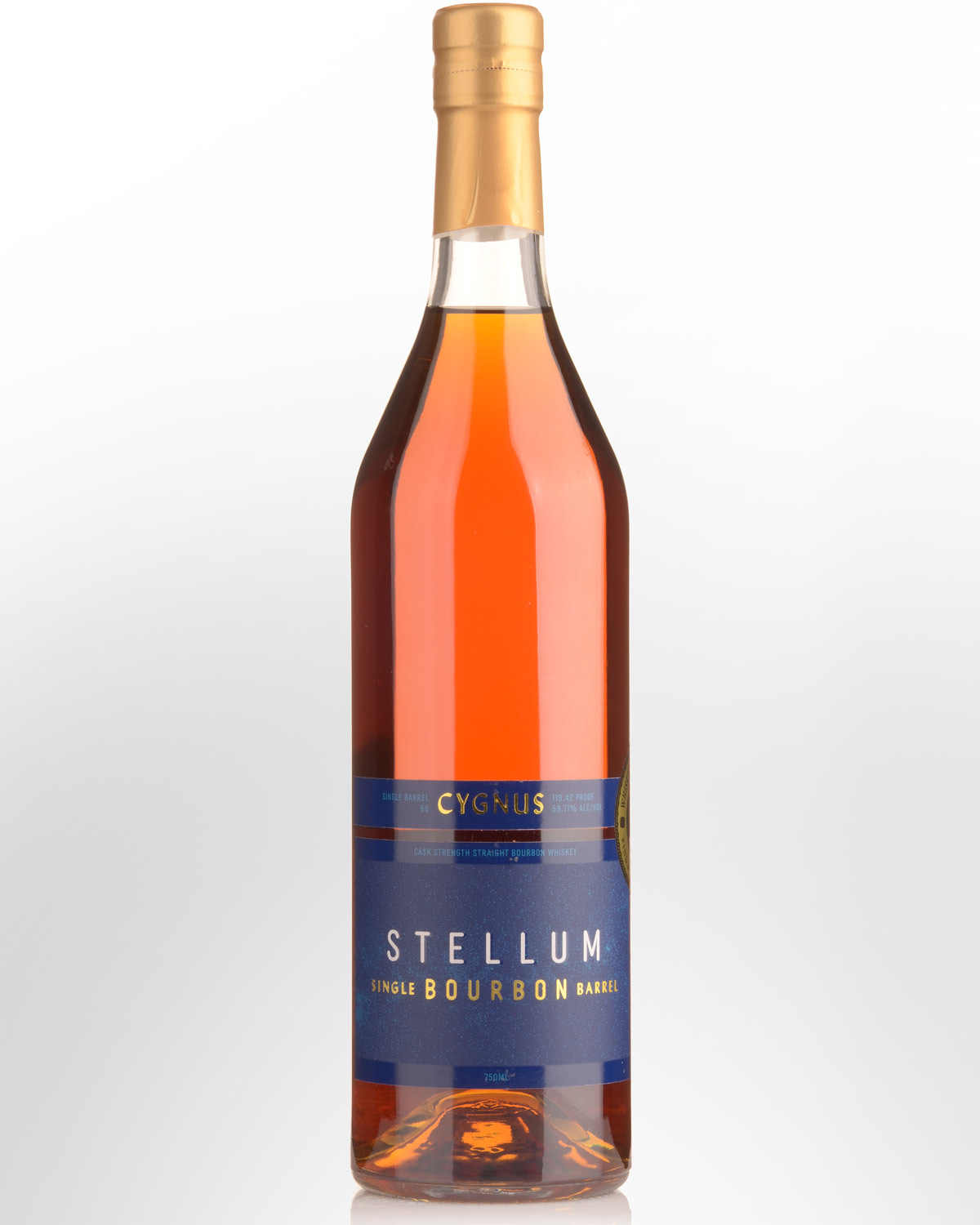 Stellum Cygnus B8 Cask Strength Single Barrel Indiana Straight Bourbon Whiskey (750ml) - Whiskey Hunt Australia Exclusive
'Stellum' is an offshoot of Barrell Craft Spirits (previously imported). Sourcing from undisclosed distilleries in Indiana, Kentucky and Tennessee, a Bourbon and Rye were introduced under their "Black" label in March 2021. While sorting and marrying casks for these releases, the team occasionally identify stand-outs like this cracker selected by Whisky Hunt Australia: 'Cygnus B8'. Tasted from a 15ml sample, once past the nipping alcohol, there was just enough to coax out seamless and quite beautifully expressive aromas of rye and peppermint followed by cedar wood, cherry laced chocolate, vanilla wafer as well as suggestions of dried herbs with a stunning freshness maintained over 5-10 minutes. At nearly 120 proof, the purity on delivery is unexpected. This offers a slow, creamy cascade of Bourbon-soaked vanillas, charry oak and mint sprigs with vivid spices in support and a finish that turns oily, sweetly oaky and more dried coconut-like towards the cocoa-laced end. There's late hints of toffee apple, though the sweet - dry balance is controlled, as is the alcohol burn. It takes its time vaporising from the tongue in an almost ethereal way leaving the impression of a very fine (and older) whiskey. Bottled with zero chill filtration, B8 is easily one of the most impressive WHA exclusives to date. Expect it to fly off the shelves. Distilled in 2016 from a mash bill of 60% corn, 36% rye and 4% malted barley and aged five years and two months. 59.71% Alc./Vol. Limited to one bottle per customer.
Notes from the importers... Cygnus B8 comes in strong with notes of Honey Nut Cheerios, sourwood honey, ripe pineapple, apricot, orange zest, spearmint, white pepper, butterscotch, and a hint of tarragon on the nose. The palate starts with caramel popcorn, salted dark chocolate, sourwood honey followed by cinnamon, spearmint, dark cherry, burnt orange, and a touch of guajillo chiles and roasted pecans.