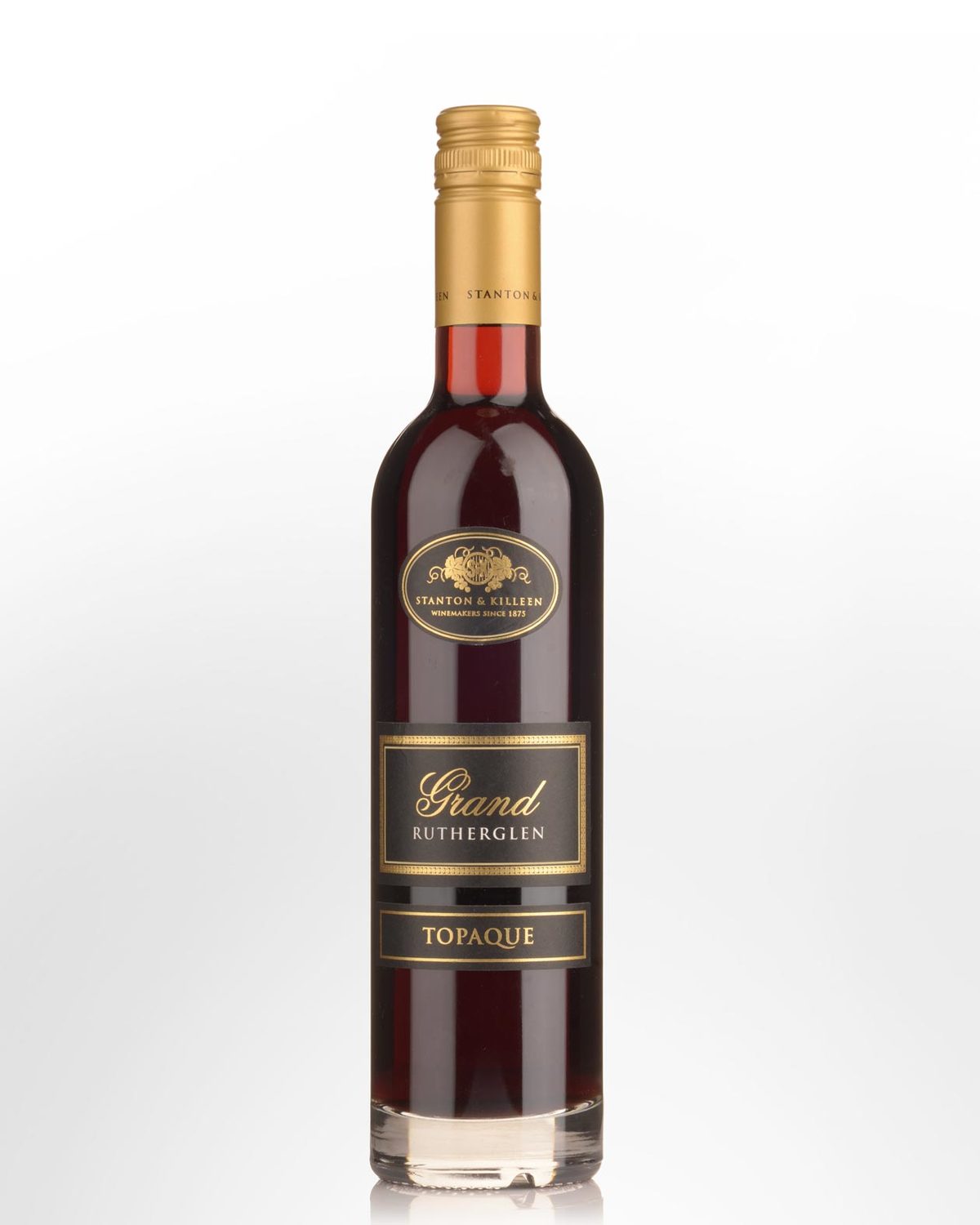 Stanton & Killeen Grand Rutherglen Topaque (500ml)
Rutherglen, Victoria,
AUSTRALIA
The 'Grand' classification refers to fortifieds with an average age of 15-20 years. Intense and complex with an amazing flavour profile includes aromas of caramel and concentrated marmalade with subtle butterscotch and a wonderful freshness. This wine is internationally awarded for the quality and concentration of its fruit. Try it with a crème brûlée or muscadelle grapes and cheese. 18.5% Alc./Vol.