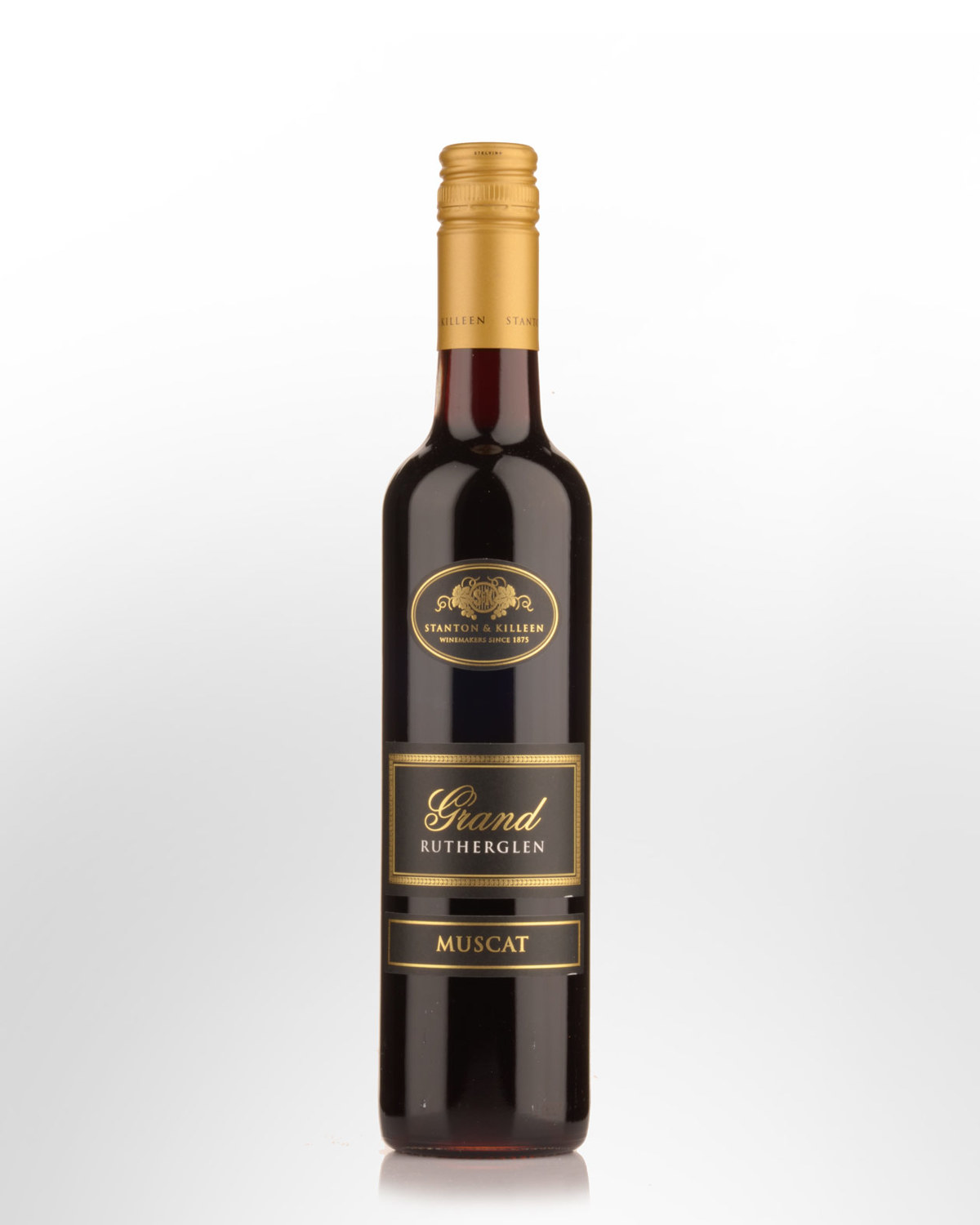 Stanton & Killeen Grand Rutherglen Muscat (500ml)
Rutherglen, Victoria,
AUSTRALIA
This is an outstanding 25 year old Muscat which has had only the best vintages added to the base blend. Magnificent deep toffee, orange and onion brown hues with distinct green ring. Rich, highly concentrated aroma of toffee, caramel, fine aged spirit, rancio, nut and raisins. Totally mouthfilling, viscous, full of exuberance and a rare level of lusciousness. Flavours of raisins, toffee and caramel. Outstanding length and persistence. Clean finish with exceptionally long luscious aftertaste of toffee, honey and raisins. A magnificent accompaniment for the Christmas pudding.
Other Reviews...
Full olive-brown; clear-cut rancio aligns with clean sprit and spicy / grapey fruit; excellent balalnce and structure, the tannins sbliminal, but giving another dimension to the flavour; very long, fine finish.
Rating 94
Drink Now
"James Halliday - 2007 Australian Wine Companion"