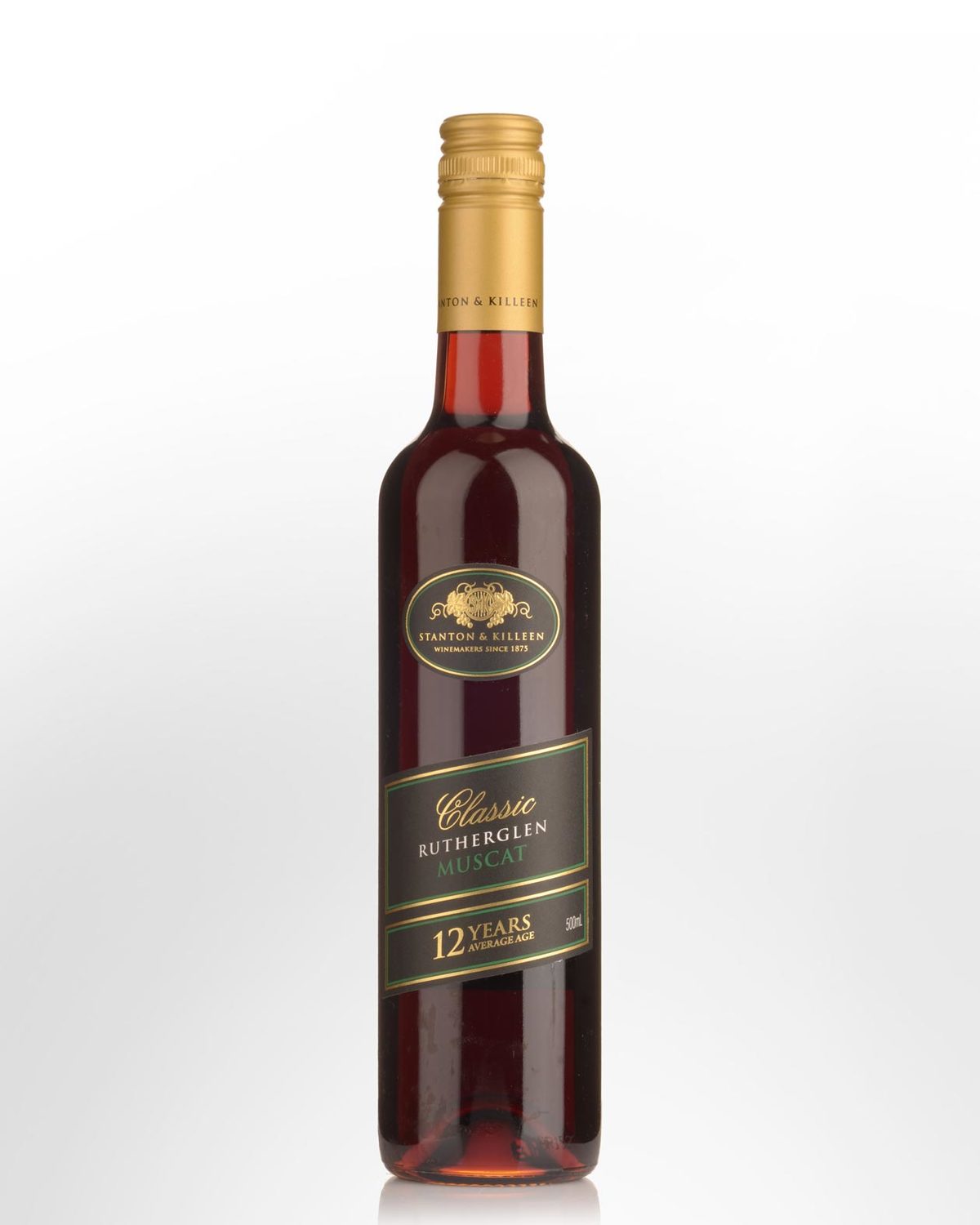 96
Stanton & Killeen Classic Rutherglen 12 Year Old Muscat (500ml)
Rutherglen, Victoria,
AUSTRALIA
Retasted 21/07/2011
This excellent Rutherglen Muscat has an average age of 12 years.
Semi translucent dark sienna brown colour with sienna green olive hue. Superb lifted aromas of raisins, honey, Christmas cake and fine brandy spirit. Thickly textured with an oil like viscosity the palate delivers rich mouthfilling flavours of raisins, honey, toffee and Christmas cake with a fine spirit backbone. Very long luscious aftertaste of honey, raisins, toffee and Christmas cake.
Alc 18%
First Tasted 29/05/2000
Brilliant, sienna brown colour with olive green edges. Wonderful sniffing aroma of honeyed marmalade and crushed raisins fused together in fine old brandy spirit. Rich, luscious palate - a magnificent juxtaposition of rancio flavours over raisins and honey. Superb warm, fine clean spirit. Perfect balance with exceptionally long lingering honey raisin aftertaste.