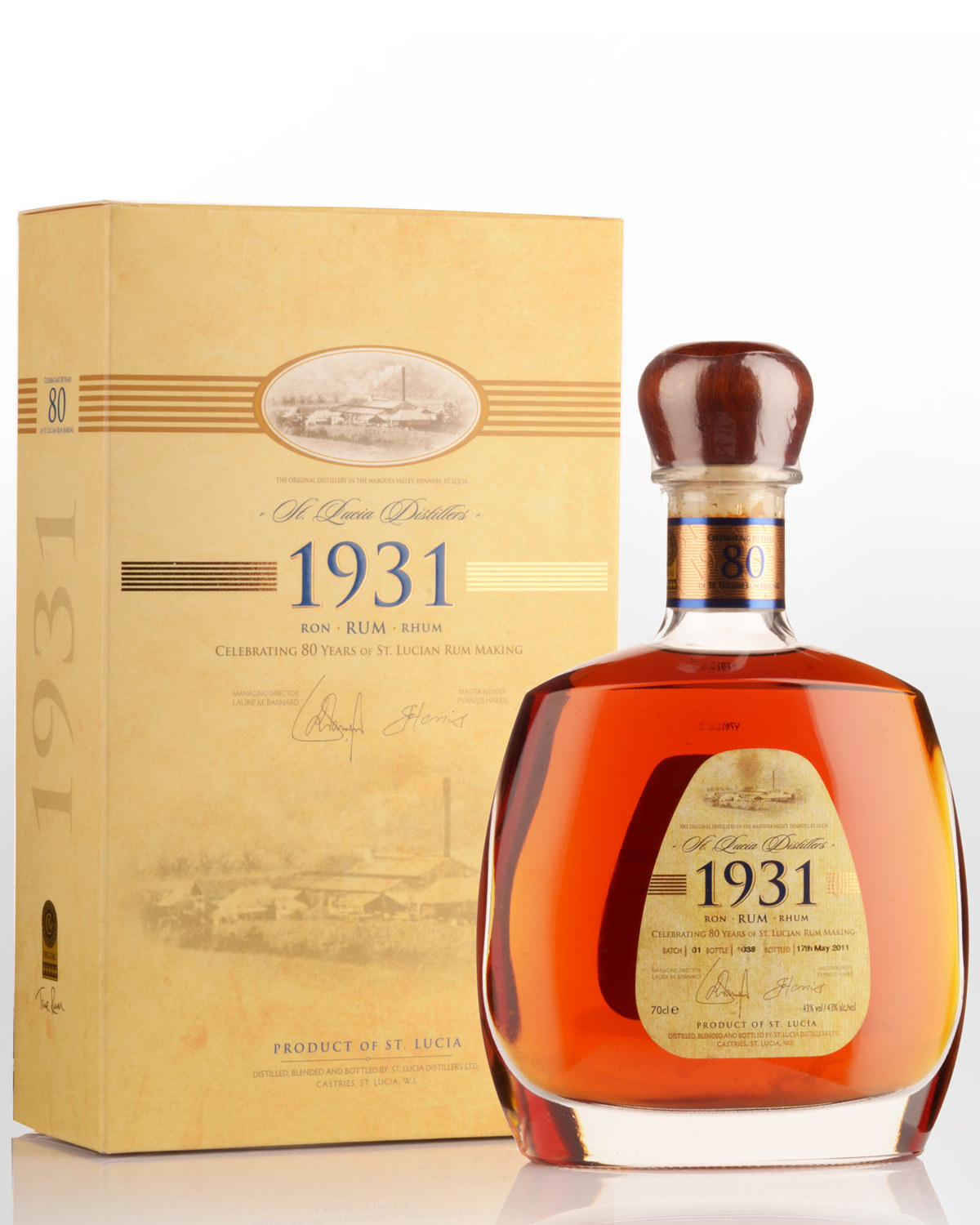 St. Lucia Distillers 1931 Rum (700ml) - First Edition
St Lucia Distillers are the makers of highly acclaimed rums such as Chairman's Reserve and Elements 8.
This '1st Edition' of 1931 was released in 2011 to commemorate 80 years of the Dennery distillery in the Mabouya Valley. It's a blend of rums from Pot Still and Coffey Stills (double column). For this bottling, nine casks, laid down between 1999 and 2004 were selected as amongst the finest of the distillery. The cask break down was seven American white Oak barrels from Jim Beam, Jack Daniels and Buffalo Trace and two x-Port casks. Finishing was carried out in White Oak casks before bottling without chill-filtration, so a light, natural sediment should be expected. 43% Alc./Vol.
No tasting notes available.