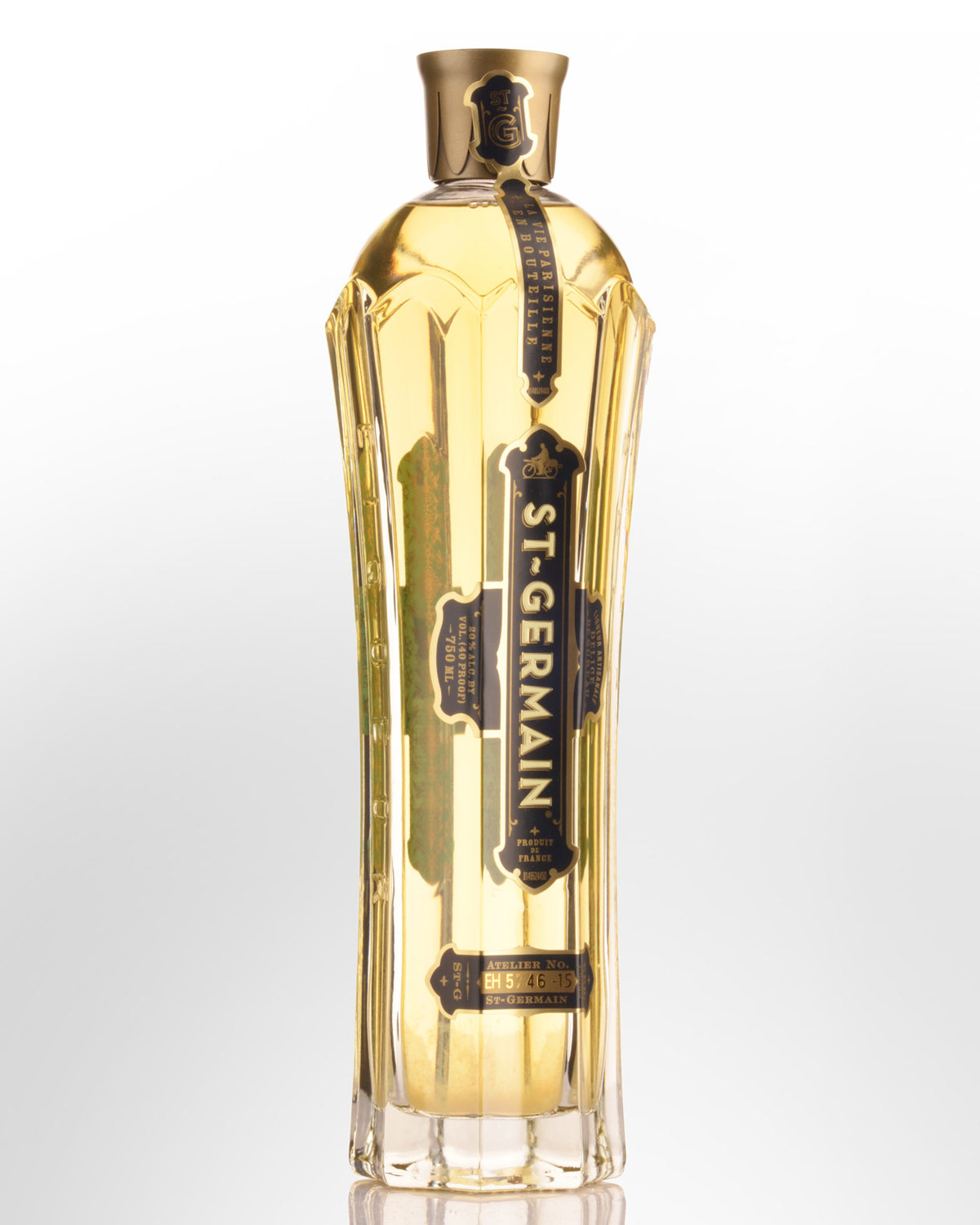 St. Germain Elderflower Artisanale Liqueur (750ml)
This is the world's first liqueur made from 100% fresh, handpicked elderflowers from the foothills of the Alps. The flowers are delivered to the producer's on bicycles where they are distilled in small batches into a liqueur by French artisan company, St. Germain. The subtle yet complex flavour of this superb drink can be easily paired with a wide variety of spirits and in any number of wonderful cocktails. It's also recommended in a glass of champagne, in gin and tonic, or just with soda.


'A perfect liqueur. 96-100 points!'
Tasting note: The seductive bouquet offers wonderfully floral, fruity, guava- and melon-like fragrances of elderflower, becoming richly pear- and quince-like following aeration time. The palate entry is soft and firm; the midpalate is integrated, harmonious and exquisitely balanced between alcohol level, sweetness, acidity and floral impact. A perfect liqueur. Rating: 96-100 points. - www.wineenthusiast.com
Other reviews... 'Over the last five years non-alcoholic elderflower cordial has grown to be one of the most popular ingredients in the British bartender's palette of flavours. When compared to these established cordials St-Germain has a more floral elderflower flavour without the syrupy sweetness inherent in the sugar based cordials. I've used St-Germain in place of elderflower cordial in a host of established cocktails and found the resulting drinks far superior and complex to those made with the cordial.' - Simon Difford, Author, Difford's Guides. 
 Click here to learn more about Liqueurs