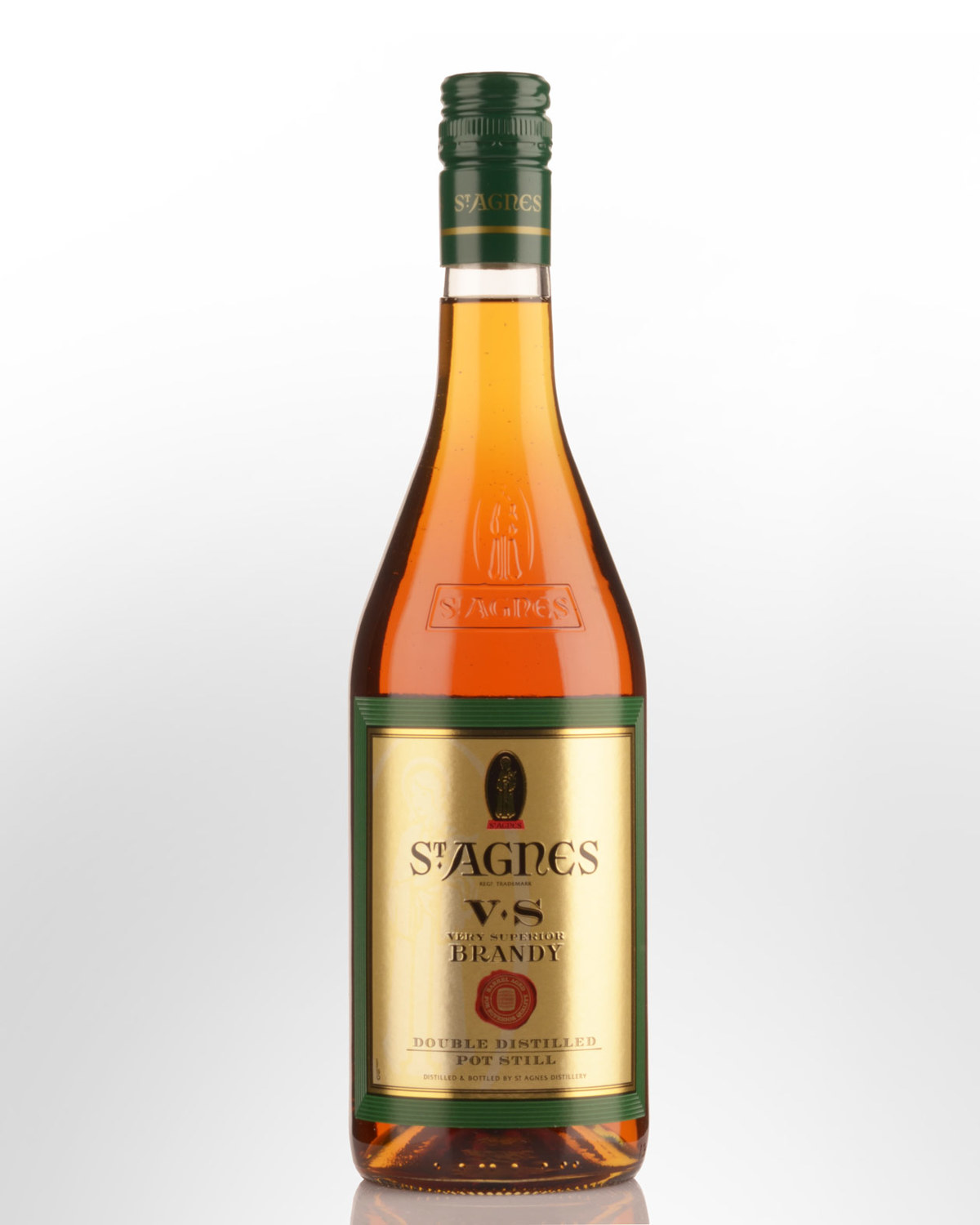 St. Agnes V.S. Brandy (700ml)
South Australia,
AUSTRALIA
Labels often refer to noteworthy historical figures to reflect one or another aspect of their product. In this case, St.Agnes was a young girl of great riches and beauty who denying all her suitors, suffered martyrdom for the Christian faith. She was put to death by sword in 303 a.d. and is the patron saint of purity. But how does all this relate to a bottle of brandy? It's the Saint's 'pure, clean perfection', that the makers, Angoves, strive to emulate in this product. First distilled in South Australia in 1925 and in continuous production since, it's longevity in the market place is testimony to the brandy's quality and value.
Other reviews... This is a richly coloured, medium bodied brandy. The nose shows a range of spirit fractions from the higher aromatic to the lower heart fractions. The palate is spirity with good depth and complexity. Maturation in traditional oak barrels has imparted soft, slightly sweet oak after-flavours that complement the full flavoured palate. Most notably, this brandy is delicately clean and dry, whilst retaining a complexity that ensures it can be enjoyed neat or over ice. 37% Alc/Vol
- notes partially sourced from Angoves.