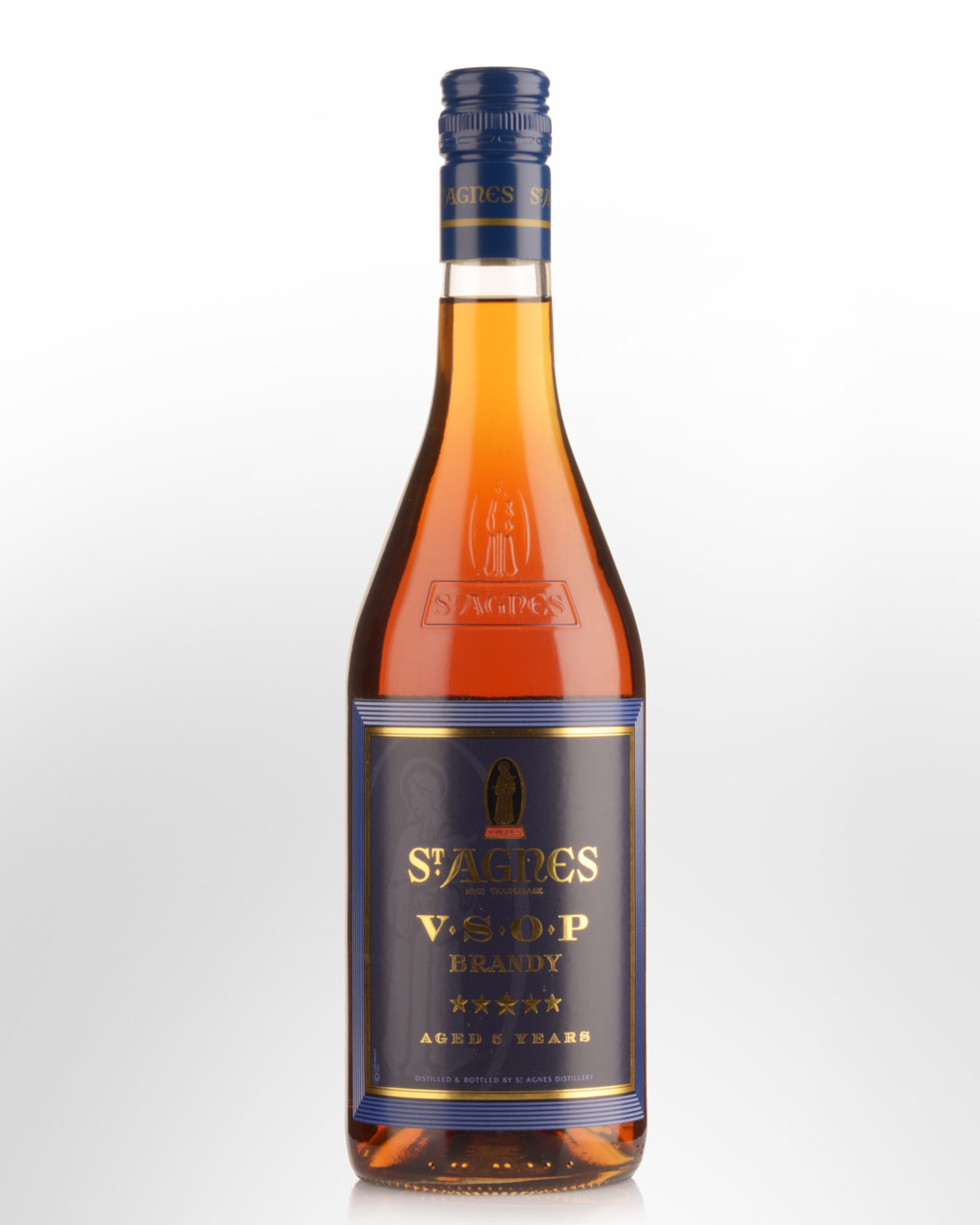 St. Agnes 5 Year Old Brandy (700ml)
Renmark, South Australia,
AUSTRALIA
The St. Agnes range of brandies was founded in 1925. Its ever-increasing success in the market-place can, to some degree, be attributed to the no compromise in quality approach adopted since those early days. The company philosophy on brandy production revolves around the pot still process followed by many years maturation in small oak casks. The brandies in the St. Agnes range are all pot still brandies.
St. Agnes VSOP is a richly coloured, full-bodied five year old brandy. The palate shows good spirit with great depth and complexity derived from the extended period of small wood maturation. This ageing has imparted soft, slightly sweet oak after-flavours that complement the full flavoured palate making it discernibly fuller-bodied than its Three Star younger sister. While still made in a clean, dry style, the greater depth and weight on the palate ensures that this fine brandy is as eminently suitable to be enjoyed neat or with a little ice or water, as it is to be consumed with a mixer.
Alc/Vol 37.1%
Notes sourced from Angoves.size>