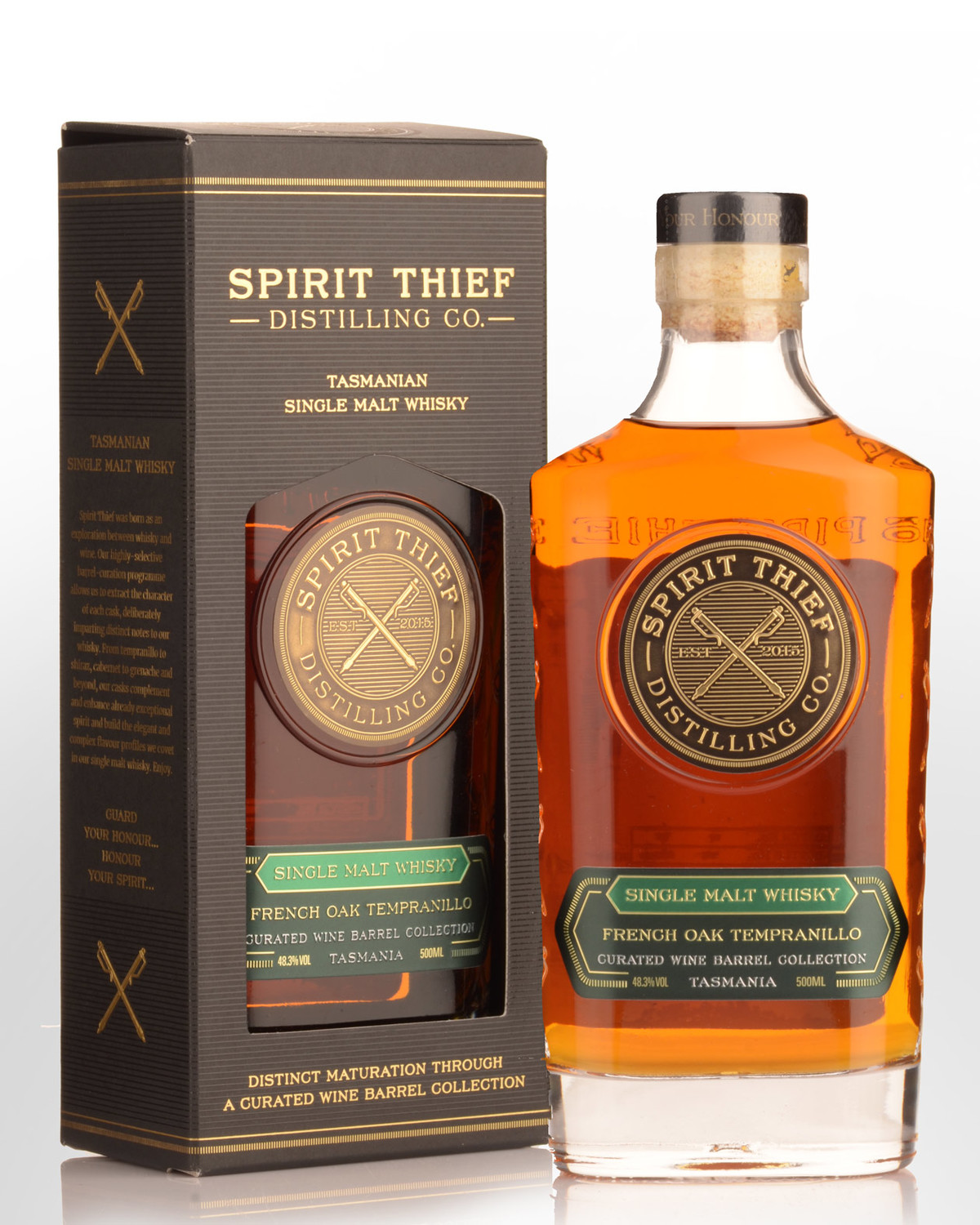 Spirit Thief Distilling Co. French Oak Tempranillo Cask Single Malt Australian Whisky (500ml)
Like the American oak Shiraz edition, this sees Spirit Theif's whisky matured in casks sourced from Main & Cherry wines. Seasoned French oak barrels which previously held Adelaide Hills Tempranillo are re-coopered and given a heavy toast and char to help integrate the spirit with the wood. On the nose, underlying sweet malt is moderated by wood spice, in particular cinnamon, vanilla and hints of cardamom. It's a relatively straightforward, savoury yet tasty whisky with vanilla malt tempering the spicy finish, reigned in a little soon. A minor variation of the 'American Oak' expression of the same strength. 48.3% Alc./Vol.
Notes from the producers... Lime zest and citrus blossom aromas mingle with pear liquor and a hint of gari. An elegant and balanced whisky full of tangerines and passionfruit on the palate together with herbaceous roma tomatoes. Promising depth and juicy malt finishing with notes of white jasmine, sandalwood, five-spice and ginger snaps. A blanket of Japanese sakura cherry blossoms in the springtime. Kanpai!