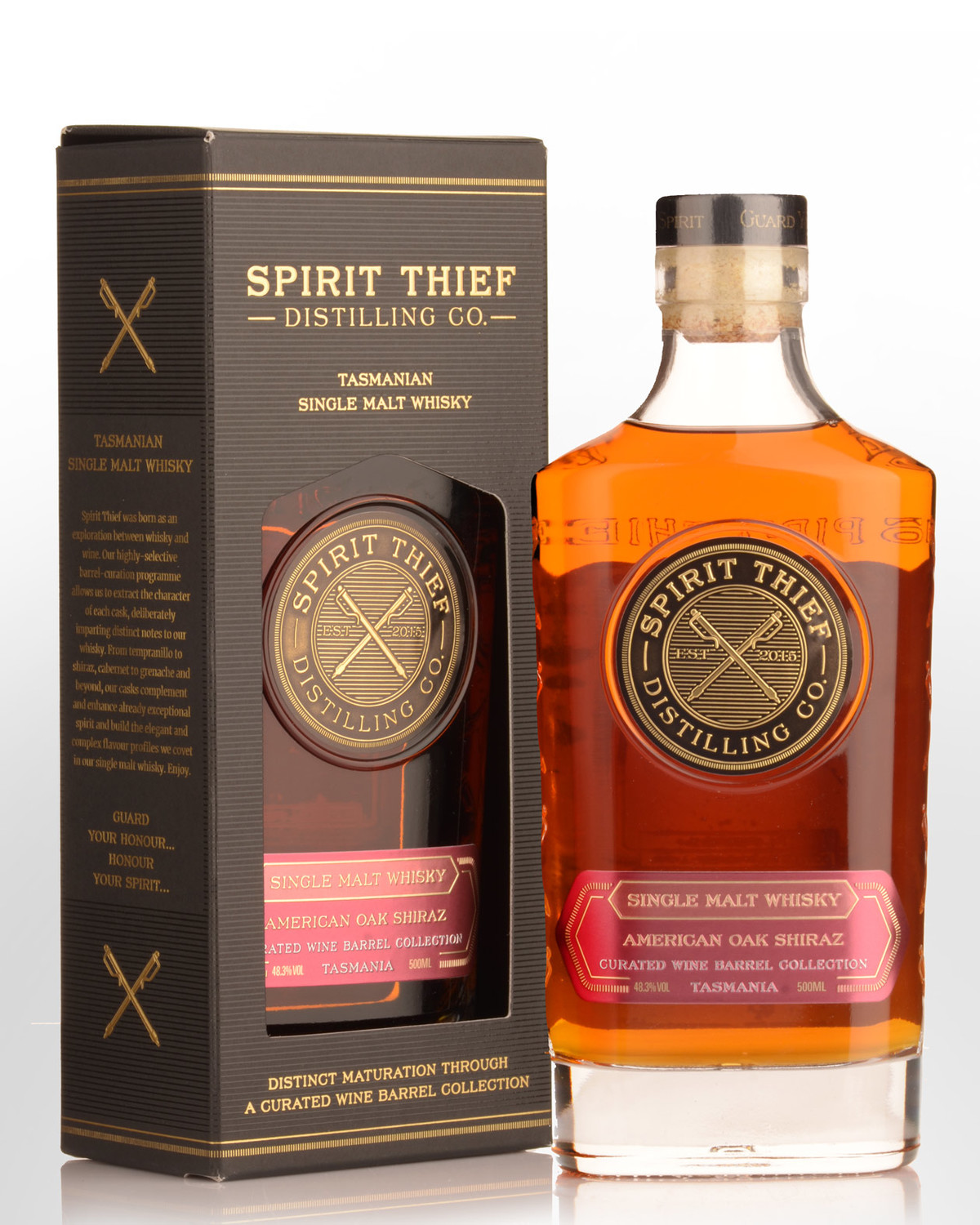 Spirit Thief Distilling Co. American Oak Shiraz Cask Single Malt Australian Whisky (500ml)
A collaboration with South Australia's award-winning Main & Cherry wines, this whisky is matured in casks that previously held shiraz sourced from the cooler regions of McLaren Vale, before being re-coopered and given a medium toast and char. Deep amber. Impressive depth to the bouquet. Spiced plum, red berry and gobstopper vie against drier notes of charred oak and pencil shavings. Medium to full bodied with a malty middle. Heavy wood spices and an unusual vanilla-mint-chocolate note give this a rye-like character at the finish. Ends with dark chocolate, oak shavings and moderate astringency. 48.3% Alc./Vol. 850 bottles produced.
Notes from the producers... "Expressed are all the joys of American oak with creamy vanilla and strawberry jam aromas melding into a luscious palate of caramel fudge, custard apples and toasted hazelnuts. The finish reminiscent of sweet pastry brioche and decadent maple syrup, together with baking spices and a little cinnamon zest to round it all out."