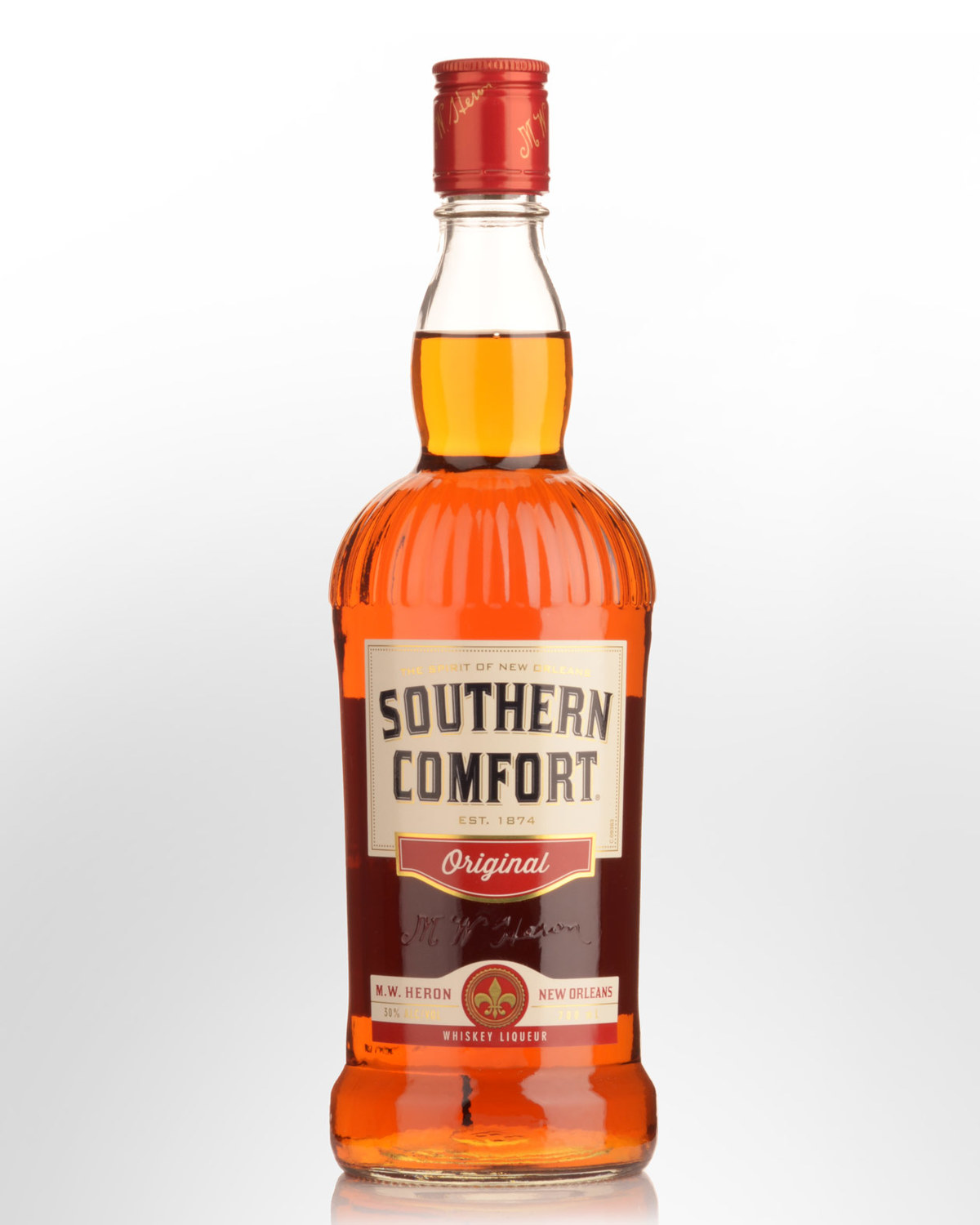 Southern Comfort Whiskey Liqueur (700ml)
In 1874 M.W. Heron, a bartender, developed Southern Comfort in his bar near La Rue Bourbon in New Orleans and first served it in traditional fashion from a whiskey barrel. In 1934 after a short break in production due to Prohibition, Southern Comfort introduced their current distinctive label featuring the now famous Currier and Ives lithograph of a Southern plantation house on the banks of the Mississippi. The plantation is known as "Woodland Plantation", built in 1834. Southern enthusiasts can visit the newly renovated mansion, which now operates as a nine bedroom country inn.
Southern's identity as a bourbon lies only in its origins. Its inception was in an awful whisky batch that Heron was attempting to improve. Actually, Southern Comfort was originally a Peach Liqueur, and one of the few peach liqueurs on the market. Produced using neutral spirit and over 100 ingredients, the final liqueur matured for eight months prior to bottling.
Since then the formula has changed and Southern is now branded a 'whiskey liqueur'. Sweet and rich with a molasses background and faint medicinal flavour, it's America's
"Take it easy Drink".
Enjoy it straight, on the rocks or with cola.
Other reviews... Translucent bronze, Vaporous, perfume, and orange blossom nose. A smooth, round attack leads to a medium-to full-bodied palate of thin, candied orange, pitted fruit, marshmallow candy, and brown spices. Finishes with a wash of heat, tropical fruit candy, and kiddy cough syrup-like flavor. Lacks the traditional whisky backbone of flavor—reformulated?
83 points (Recommended) - tastings.com