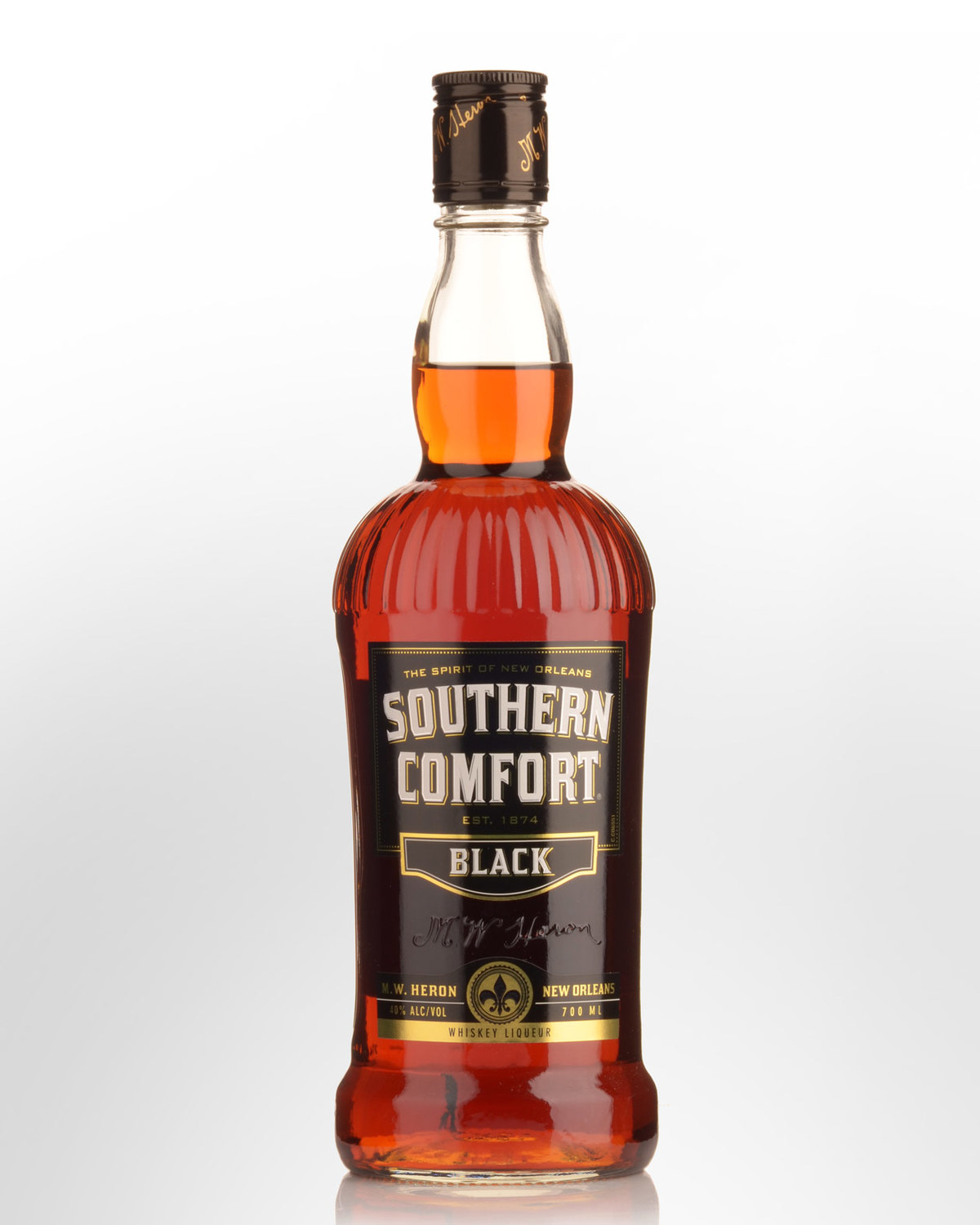 Southern Comfort Black Whiskey Liqueur (700ml)
CANADA
Master Blender, Drew Mayville has crafted the new release at the company's legendary distillery in Buffalo Trace, Kentucky, using a proprietary blend of whiskey sourced from Sazerac's North American reserves.
"As one of the first markets to launch Black, we are incredibly excited about our plans to strengthen Southern Comfort's position as an iconic whiskey brand with this new addition", said Southern Comfort Senior Brand Manager James Johnstone. "The bourbon category has changed, Australians are looking for brands with provenance, authenticity and premium blend options – Southern Comfort BLACK answers these requirements and puts whiskey right back at the heart of the brand".
Enhanced with Southern Comfort's essence and landing at a higher ABV than standard Southern, the silky-sweet aromas and flavours of caramelised peach, vanilla, cough syrup and cinnamon confectionary are only slightly more robust than its lower proof sibling. It avoids being cloying, and by the finish leaves you with suggestions of young Canadian rye or Bourbon and traditional rock'n'rye liqueur. 40% Alc./Vol.
Other reviews... The nose is less "college" than I remember, so that's an encouraging start. The sweetness is still the most obvious component of the aroma with lots of candy-inspired notes: cinnamon jellybeans, bubble gum, and cocktail cherries, among others. There's less stone fruit than the original, replaced by something closer to limeade. For all that sweet fruit on the nose, the palate shows genuine restraint with more bourbon-styled flavors of caramel, cinnamon, and brown sugar balancing out the cherry juice and candied lime peel and making for an experience nowhere near as suffocatingly syrupy as the SoCo of yesteryear. The finish even sees a bit of woody spice that gives a fleeting impression of something approaching bourbon. While the old Southern Comfort was a questionable shooter at best, Southern Comfort Black is something I would happily play with in a cocktail and maybe, just maybe, sip neat. - drinkhacker.com