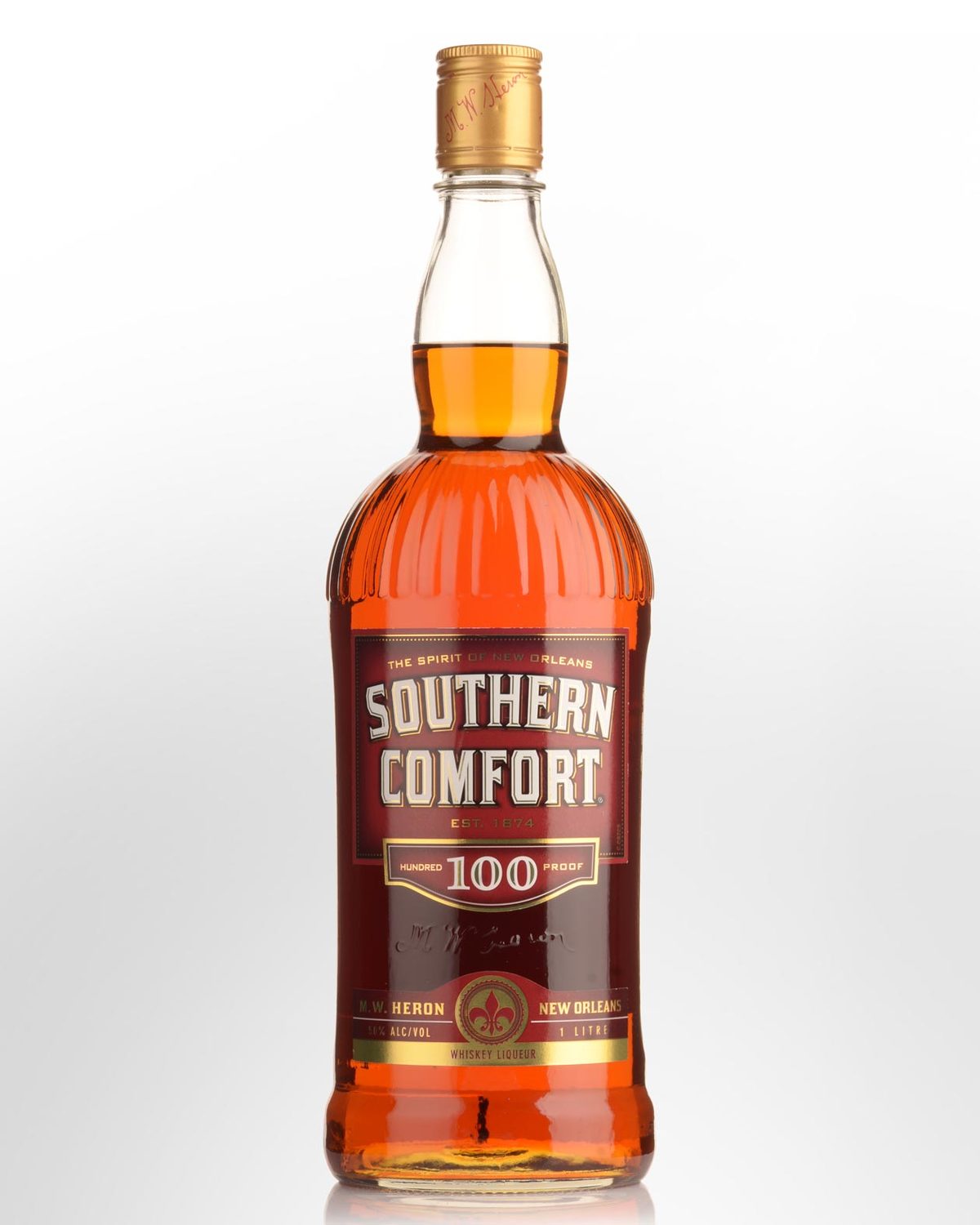 Southern Comfort 100 Proof Liqueur (1000ml)
Louisville, Kentucky,
UNITED STATES
In 1874 M.W. Heron, a bartender, developed Southern Comfort in his bar near La Rue Bourbon in New Orleans and first served it in traditional fashion from a whiskey barrel. In 1934 after a short break in production due to Prohibition, Southern Comfort introduced their current distinctive label featuring the now famous Currier and Ives lithograph of a Southern plantation house on the banks of the Mississippi. The plantation is known as "Woodland Plantation", built in 1834. Southern enthusiasts can visit the newly renovated mansion, which now operates as a 9-bedroom country inn. Produced using neutral spirit and over 100 ingredients, 'Soco' matures for eight months prior to bottling. It is today enjoyed as America's "Take it easy Drink". Southern is best drunk straight, on the rocks or with cola. If you like mixing with Southern, you'll love this higher-strength version - ideal for giving a bit of extra bite to any of the hundreds of cocktails that call for it. Tasting note: Deep amber. Issues aromas of peach tart, ripe cantaloupe, candied orange and sugared cough syrup. Rich, broad, semi-sweet delivery with flavours of candied fruits and cough syrup. Avoids the too sweet trap. Subtle candied fruits in the aftertaste. Quite a rush at this ABV. 50% Alc./Vol.