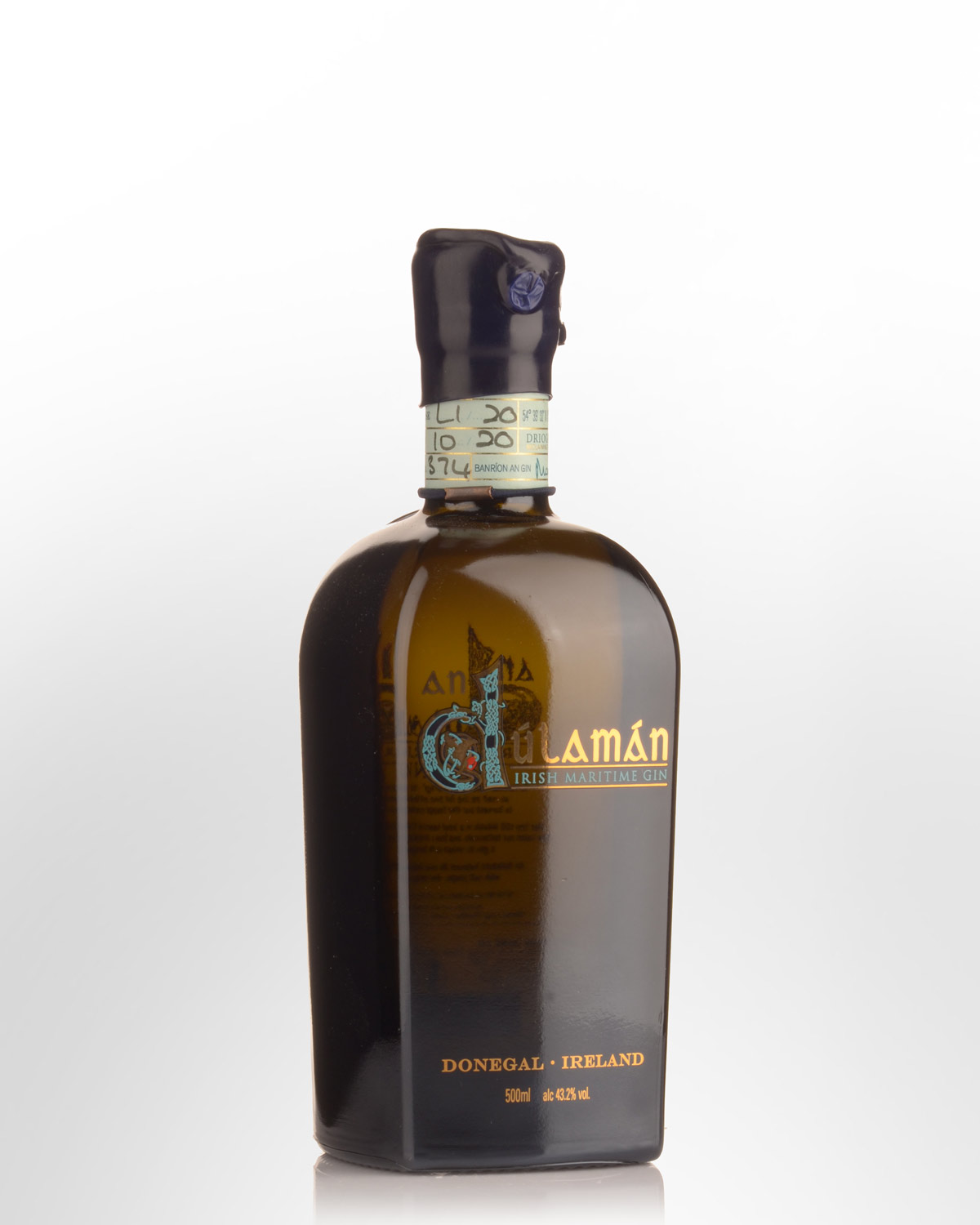 Sliabh Liag Distillery An Dulaman Irish Maritime Gin (500ml)
IRELAND
Dúlamán is the name of an Irish folk song that describes the conversation between two seaweed harvesters. The coast around Sliabh Liag holds an extraordinary bounty for such foragers, assuming they have the knowledge of where and how to harvest these natural products of the ocean. It's an appropriate title given that An Dúlamán employs five types of local seaweed in its botanical mix. Channel Wrack adds firmness, Sugar Kelp gives sweetness and Dulse spikes the blend with its savoury saltiness. Pepper Dulse is the most elusive local seaweed and yields a distinctive spicy, umami note. As this amazing plant thrives at the very edge of the shoreline, hidden among rocks, it can only be harvested on a full moon when the tides withdraw. Then there's Carrageen Moss that provides a delicately nutty sweetness. Each seaweed is prepared separately, and the gin is distilled using the standard London Dry method, save for the vapour infused Carrageen Moss.

Bottled at 43.2%, Sliabh Liag's still (Forsyth-designed), likes a low ABV in the pot, and the distillers run a narrow temperature band to manage the delicate seaweeds. To top it off the distillery takes a super narrow cut of only the purest spirit. Each bottle is wax sealed and the traceable batch number is linked to the lunar phases. The result is a perfectly balanced coastal gin that noticeably wears its Donegal origins on its sleeve.

The palate has bright and soft juniper to the fore, fading slowly to reveal brisk salt, chestnut and oyster hints, and a buttery, smooth, umami-rich texture. Then there's some exotic, sweet Turkish delight notes on the clean finish. As a base, it works superbly with premium tonic water, lemon tonic or bitter lemon. Classic gin cocktails are a no brainer. It also makes a mighty martini, with a good splash of vermouth.
San Francisco World Spirits Competition 2021 - Gold