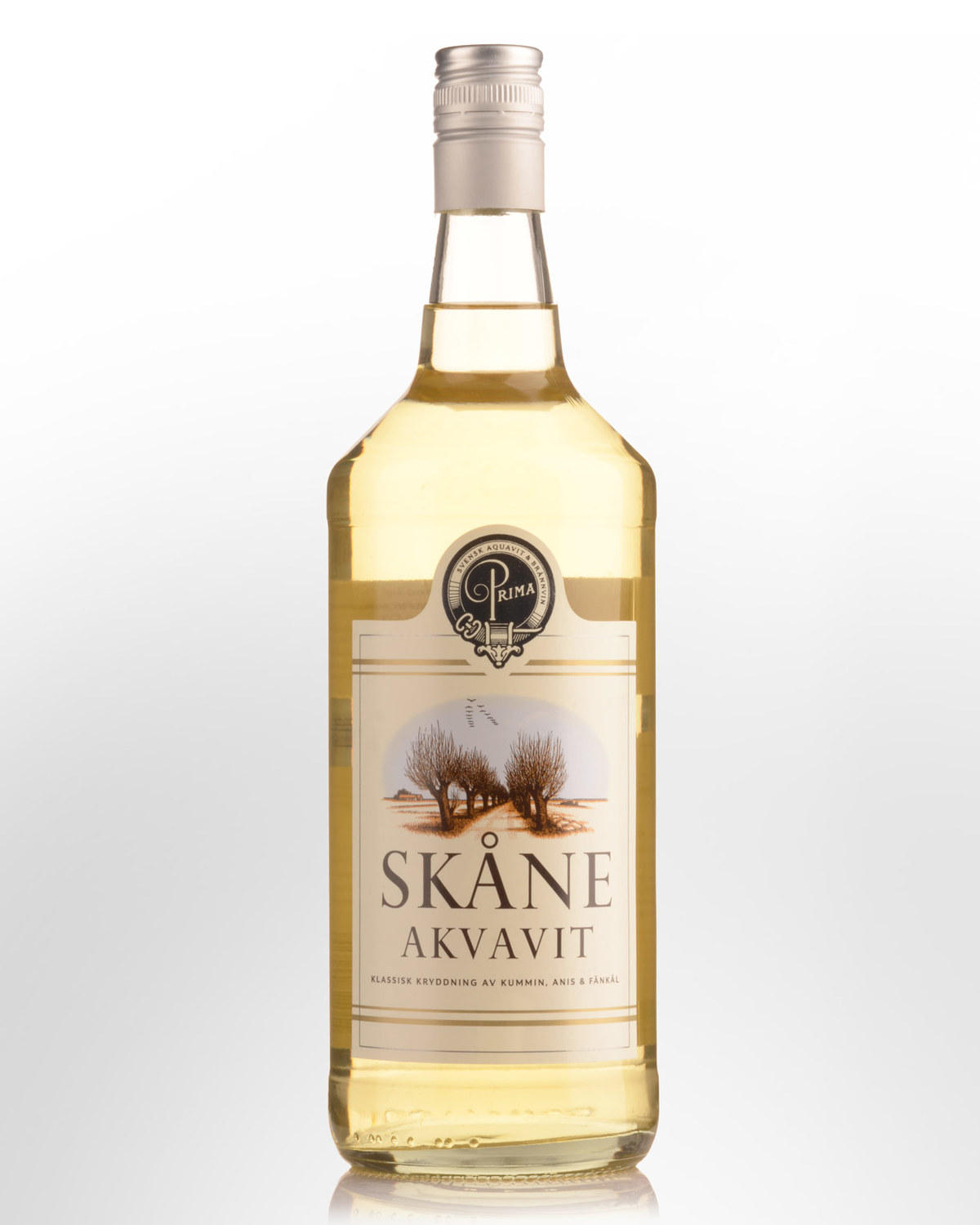 Skane Aquavit (1000ml)
First introduced in 1931, Skane is a tribute drink to the provence of Skane in Southern Sweden where, for five hundred years aquavit and vodka have been produced.
Including traditional ingredients such as cumin, anise, coriander and fennel, Skane is enjoyed by those who prefer a smoother Aquavit with milder spices. Light notes of fennel and aniseed nicely complement Skane's subtle caraway flavour making it an appealling 'all-purpose' aquavit to drink with shell fish, sushi, fish soups and the like. It also makes a surprisingly good accompaniment to caviar and sour cream on toast. Serve chilled. 40% alc./vol.
Bronze medalist in the 1998 International Wine & Spirit Competition. Shelf life is two years minimum. Avoid exposure to sunlight.