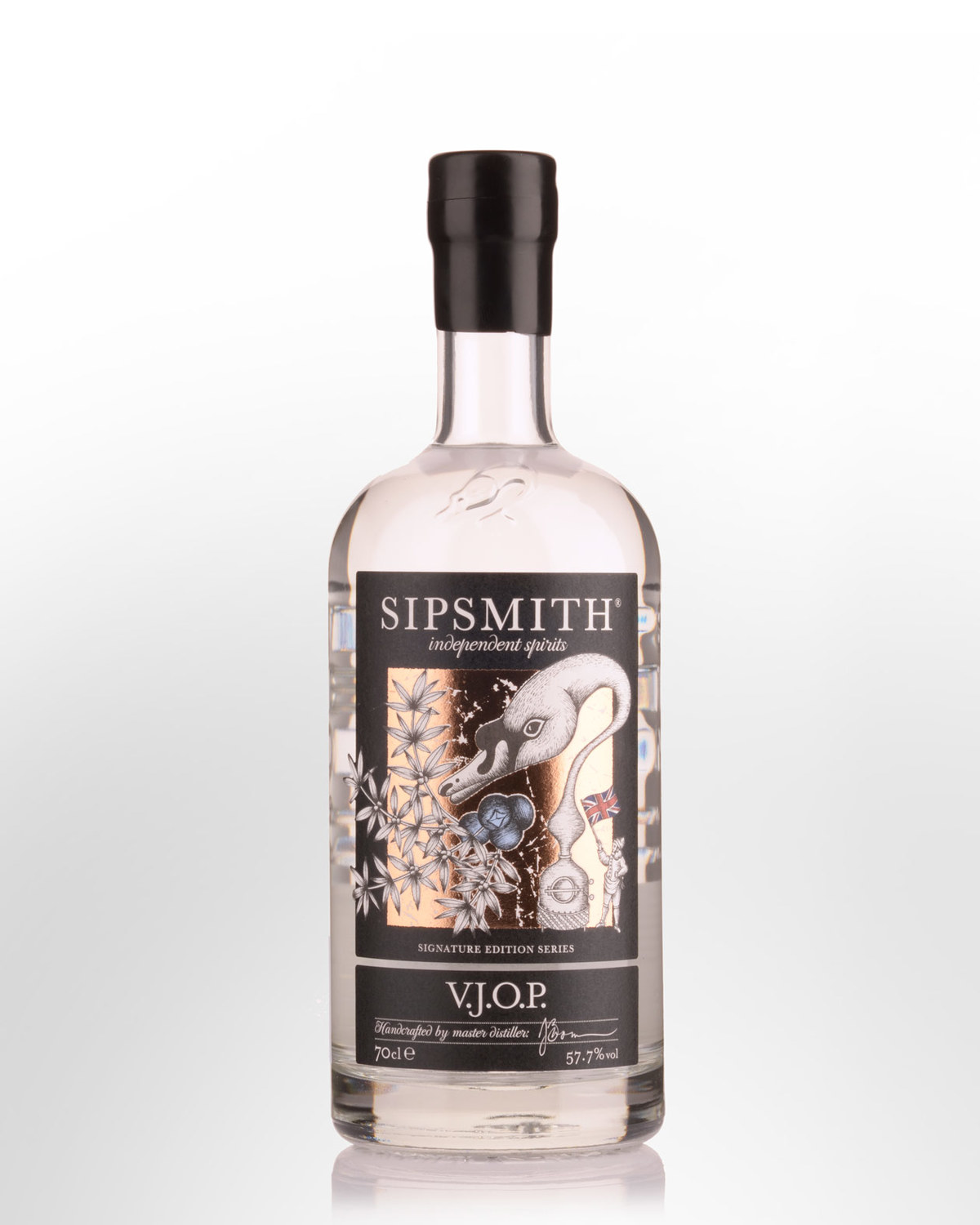 Sipsmith V.J.O.P. Gin (700ml)
V.J.O.P. (which stands for "Very Junipery Over Proof") is Sipsmith's pedal-to-the-metal London Dry expression. In their own words: "Imagining the botanicals as components in an orchestra, here we have taken the lead instrument, juniper, and amplified its presence in the ensemble, and then raised the decibels by increasing the proof alcohol. The result is our very own symphony in 'J' major."
Tasting note: [BATCH 1 tasted] Crystal clear, brilliant appearance. Opens with densely packed juniper, citrus zest, pepper and marshmallow notes gaining extra definition as the initial prickly whiffs blow off. Several minutes aeration accents piney, woody notes and settles the alcohol. A creamy entry leads into an intense pine and juniper attack followed by a controlled peppery surge; drier in the aftertaste which highlights pine needle, potpourri and hints of orange peel. Freshness, power and length are combined with terrific effect - not to mention the balance at high strength which is quite remarkable. Reserve this for your next Martini.
Very limited stocks. 57.7% Alc./Vol.