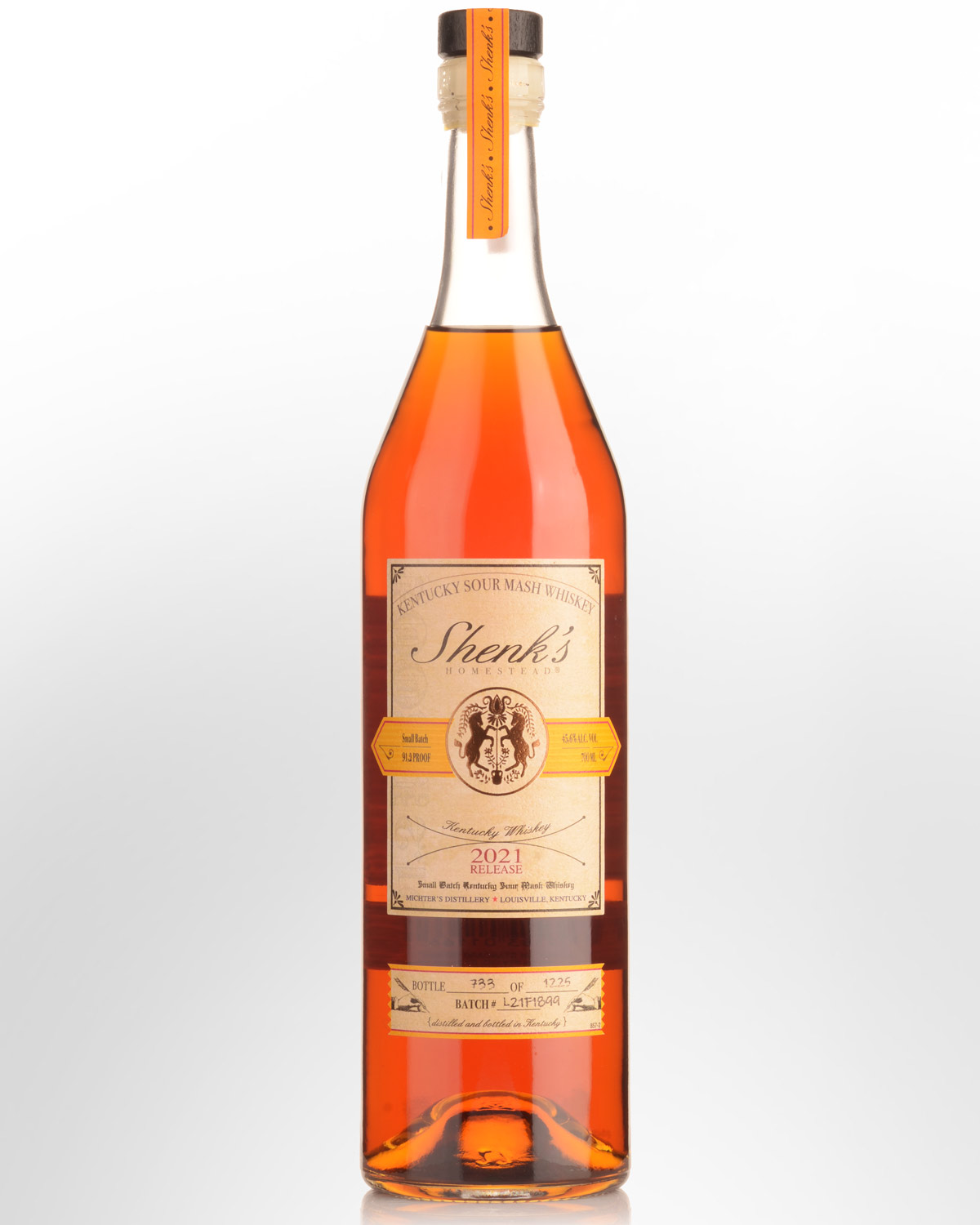 Shenk's Homestead 2021 Release Small Batch Kentucky Sour Mash Whiskey (700ml)
Like the 2021 Bomberger's release, the outurn for Shenk's in 2021 is lower than previous years. 1225 bottles are on offer world wide.
This is part of the Michter's Legacy Series of 'tribute' whiskeys, honoring the historic American whiskey figure, John Shenk, who in 1753 founded the Pennsylvanian distillery that was to become known as Michter's in the 20th century. It's made in Kentucky according to the traditional Sour Mash process whereby a portion of the previously distilled mash (referred to as "setback") is added into the next batch. The age and exact composition of Shenk's is not disclosed, however it reportedly comes with a higher rye content than the Michter's brand 'Sour Mash'.
Because the dominant grain is neither corn nor rye, Shenk's doesn't qualify as either a bourbon or a rye. It's also a vintage dated annual release which will vary from year to year. The 2021 edition was primarily matured in American oak, with a slightly higher proportion raised in 'Chinquapin' (Quercus muehlenbergii) - an oak native to central and eastern North America noted for having a strong flavour input. 45.6% Alc./Vol. Very limited stocks.