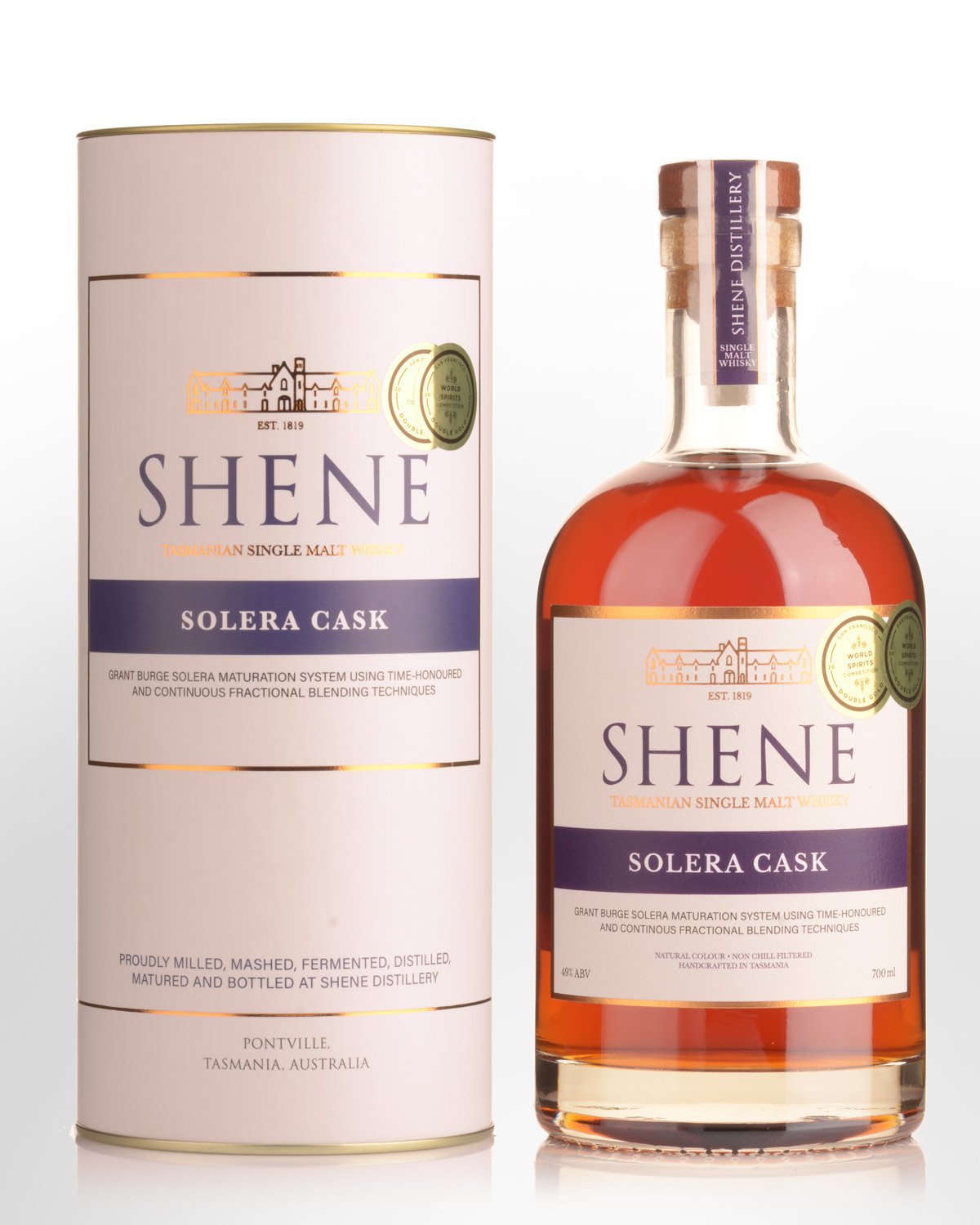 Shene Estate Distillery Solera Cask Single Malt Australian Whisky (700ml)
Awarded a Double Gold Medal at the 2021 San Francisco World Spirits Competition, Shene describe this bottling as follows: "Solera aging is a traditional, labour and time intensive practice that has been around since the mid 18th Century. This age old process has traditionally been used by Sherry, Port and Madeira producers but now Shene Distillery has created our very own 'Grant Burge Solera Maturation System. Solera is a fractional aging and blending method using a tiered system of casks. Younger whisky is blended into older whisky allowing them to blend and age together. New whisky is added to the top cask, over time it is transferred to the middle cask until it reaches the bottom cask in it's Solera Maturation System. We term our unique process the 'Grant Burge Solera Maturation System' because not only do we use the Solera factional blending system but we are lucky enough to be using Grant Burge 20 year old Tawny casks. The wine they held is rich, complex, and rare and gives our Shene Solera Cask Whisky it's depth with hints of dried fruit, spice and soft oak."
Like the other Shene releases, this weighs in at 49% and is bottled without chill filtration.