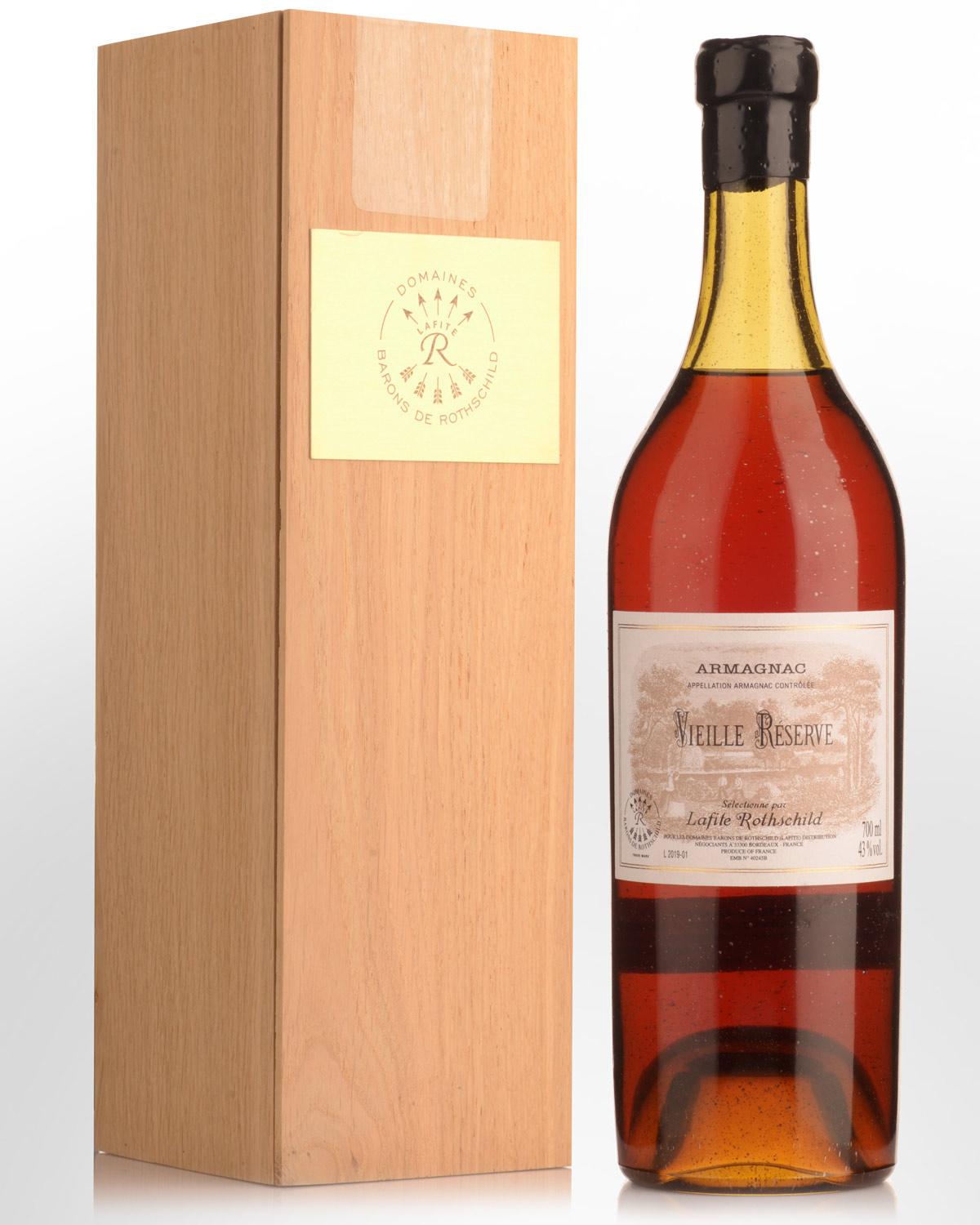 Selectionne par Lafite Rothschild Vieille Reserve Armagnac (700ml)
A second, though equally precious release from the cellars of Lafite Rothschild is this venerable Bas Armagnac, produced from 70% Baco and 30% Ugni Blanc and composed of material aged between thirty and forty-two years. Like the Tres Vieille Reserve Cognac, the Vieille Reserve Armagnac has been part of a way of life at Rothschilds for decades where it's a family tradition to serve the finest spirits to friends and relations. More recently Lafite were cajoled into making these spirits available outside of close family circles.
Working with a small number of vignerons and distillers and with advice from Armagnac specialists, the Lafite team select well-aged "pieces" (casks in Armagnac) classified among the finest the appellation has to offer. The idea is simply to express "the best for Lafite". Style, continuity and a desire to do things slightly differently result in a blend from multiple harvests. The current composition was sourced from the Darroze family's stocks. They remain the watchful and patient custodians of 250 Armagnacs, including more than 50 vintages spanning a century, most sourced from the western portion of the Bas-Armagnac region. The family is highly respected on their home ground and abroad (uber wine critic, Robert Parker named Francois Darroze,"the Pope of Armagnac"). Together with son Marc, they continue to roam the best estates and terroirs in search of the most distinctive brandies. Arriving with Lafite's seal of approval in a handsome oak box and wax-sealed antique bottle, this is guaranteed to be one the most impressive examples money can buy. Very limited stocks. 43% Alc./Vol.