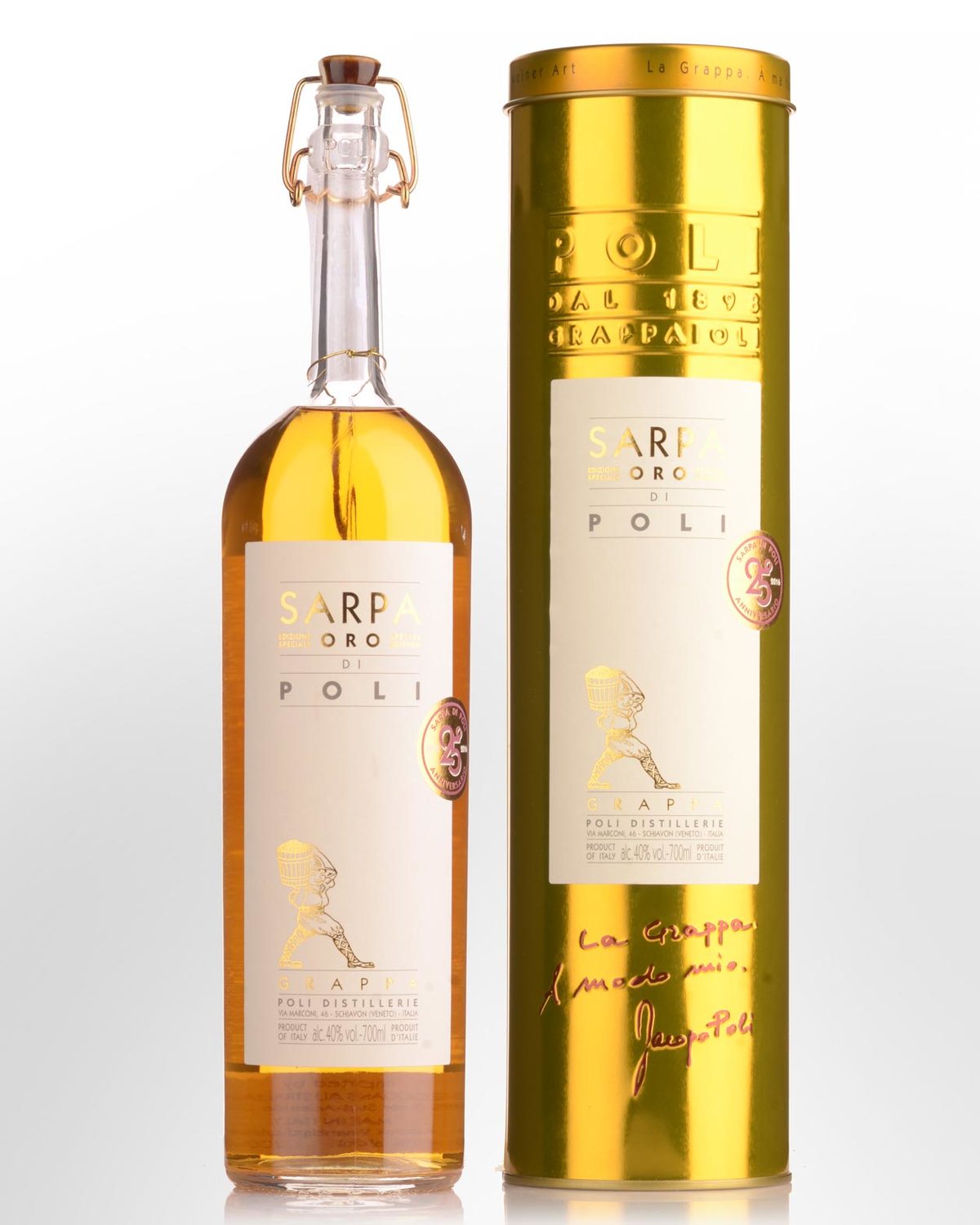 Sarpa Oro di Poli Grappa (700ml)
The highly regarded Jacopo Poli distillery is an artisan operation solely owned by the Poli family, founded in 1898 in Schiavon, near Bassano del Grappa, in the hearth of Veneto, the most typical region for grappa production.
Tasting note: Aged four years in oak casks. Bright pale gold colour. Opening sniffs reveal scents of candle wax / crayon. These dissipate to reveal subtle notes of dried apple / apricot. Over several minutes, the aroma sweetens, with a hint of brown sugar emerging. Entry is light and silky. Mid palate builds in concentration, offering sweet stewed apricot and roasted nut flavours. Finishes dry with cocoa and vanilla followed by a light honey/ nougat fade. 40% Alc./Vol.