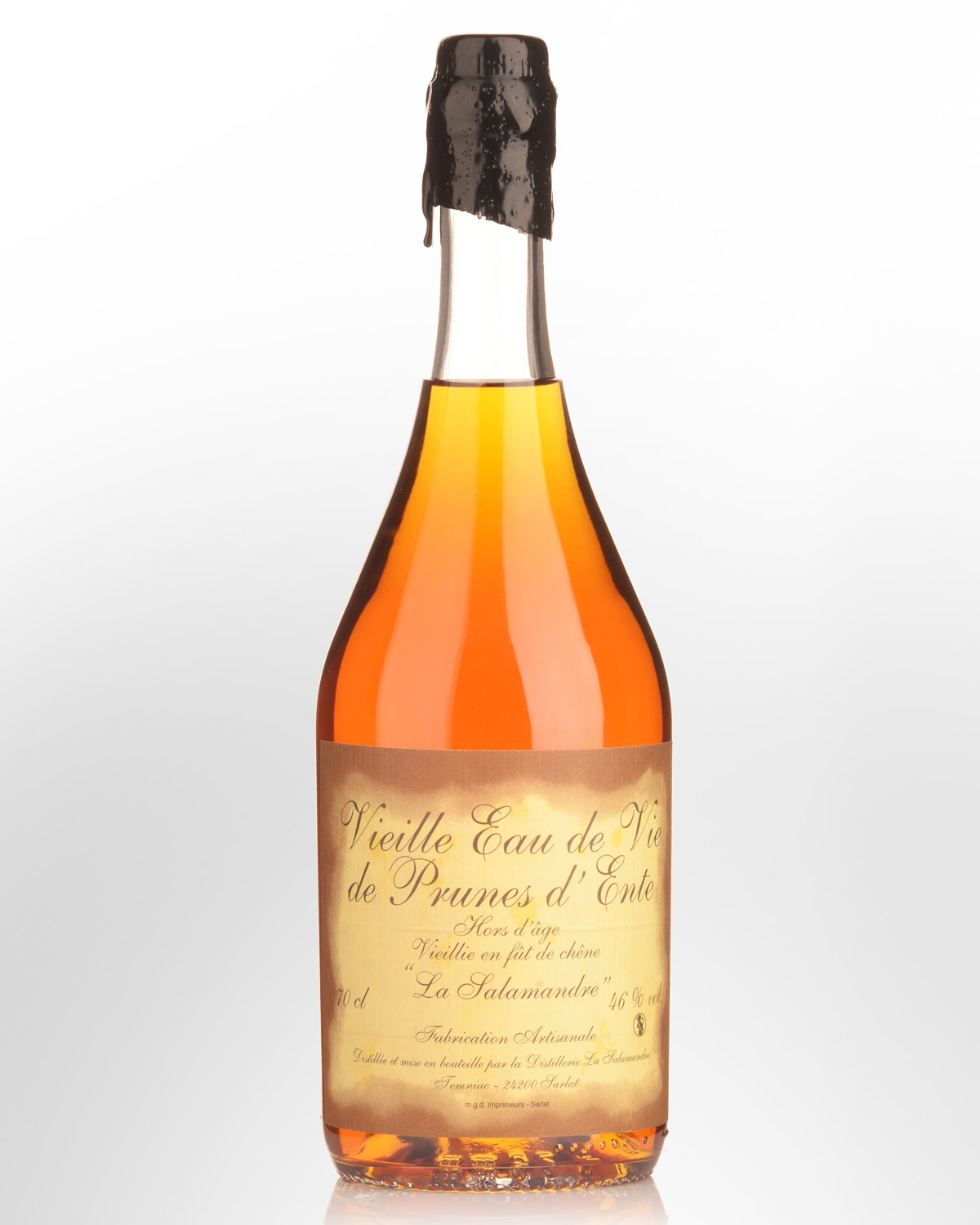 Salamandre Eaux de Vie Prune d'Ente Plum Brandy (700ml)
A brandy produced from 'Ente Plums' and matured for at least 8 years. This variety of plum is typically used for the production of prunes. The resulting brandy is something in between Calvados and Cognac but different again. This regularly wins the highest honors at Parisian agricultural shows, and it's easy to understand why.
Tasting note: Pale gold with water like edges and nice legs. A superb bouquet of prune, dried figs and grape must gives way to sweeter scents of marzipan, dates and Turkish Delight in the later passes. Vibrant, fresh and flavour packed; a medley of fruit cake and prune is followed by a fresh, piney, peppery surge with hints of Turkish Delight, beeswax, sweet spice and prune. Seemingly never ends. Wow! A revelatory spirit. Must try for any brandy enthusiast. Enjoy as a digestif with a bowl of assorted dried fruits. 46% Alc./Vol.