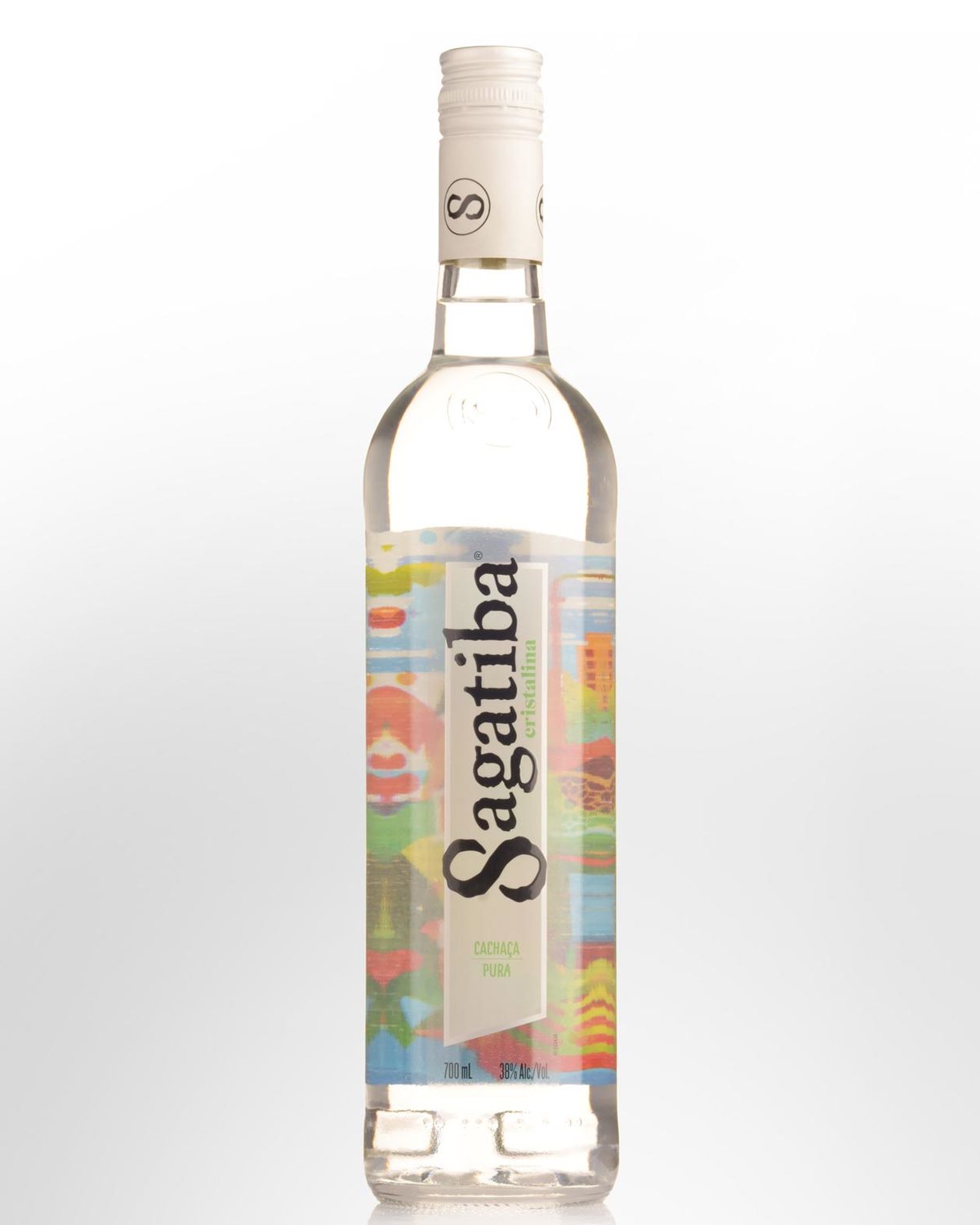 Sagatiba Pura Cachaça (Cachaca) (700ml)
Chacaça is a spirit derived from the juice of sugar cane and is the basis of the Caipirinha (pronounced Kaay-peer-REEN-ya), which became one of the world's most popular cocktails towards the end of the millennium leading to a world Cachaça shortage. The spirit has been in demand in Australia for some time and many bars are now experimenting with its light, clean and versatile flavour. Sagatiba's Pura is a benchmark for the genre.

Tasting note: Clear, burnished silver appearance. Powerful scents include white pepper, green capsicum and dill. Medium dry, the palate bursts with mustard seed, white pepper and green capsicum flavours. Slightly oily mouthfeel. Spice and green capsicum persist into the long aftertaste. Finishes clean and dry with a spicy, minerally tingle. Reminiscent of a class Blanco Tequila. Great stuff. 38% Alc./vol.
Other reviews... Clear. Vibrant baked banana, mineral, toasty meringue, and exotic peppery spice aromas. A round, smooth entry leads to a silky, dryish medium body of powdered sugar, banana puree, banana leaf, coconut milk, mineral ore, and white pepper flavors. Finishes with a smooth, lightly sweet and spicy, mineral oil accented fade. Very soft and sensuous. This is clean and versatile enough for almost any cocktail application and retains the distinctive mineral character of a very fine cachaça. 38% Alc./Vol.
International Review of Spirits Award: Gold Medal
93 points (Exceptional) - tastings.com
Classic Cocktail: The Caipirinha

Like any classic, the Caipirinha (roughly translated as 'little peasant girl') has a traditional method of mixing which requires a certain attention to detail.

Cut a lime into eight pieces, place in a glass, add 1-2 tea spoons of granulated cane sugar to taste. The proportion of sugar can vary but its sweetness should balance the acidity of the limes.
A wooden muddler can be used to grind the sugar and lime in order to release the oils in the skin as well as the juice in the flesh of the limes.
Fill the glass with crushed ice.
Add 30-60ml of Cachaca, stir and it's ready!
In recent years, some bartenders have developed the humble Caipirinha by adding fresh fruit such as blackberries during the muddling (crushing) stage to create new flavours, thus creating for example a 'Black berry Caipirinha.' Cachaça also lends a certain Brazilian exoticism to other drinks such as cola and orange juice.