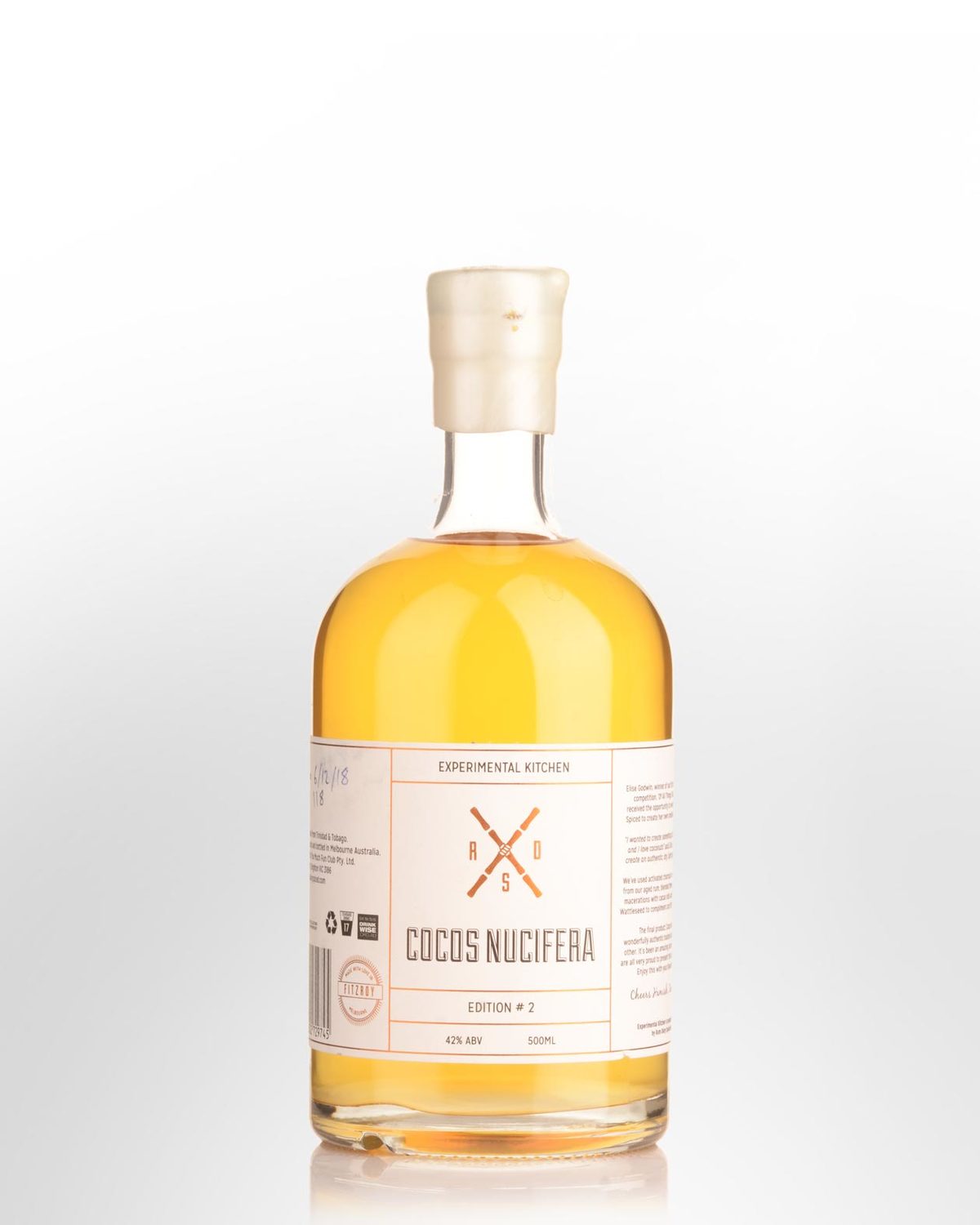 Rum Diary Experimental Kitchen Edition 2 Cocos Nucifera Rum (500ml)
Melbourne, Victoria,
AUSTRALIA
Latin for coconut, Cocos Nucifera is the second edition from the Rum Diary Spiced Experimental Kitchen. Elise Goodwin, winner of the 'Of All Things Tiki, Land & Sea' cocktail competition, received the opportunity to work with Rum Diary Spiced to create her own small-batch spiced rum. "I wanted to create something different and fun - and I love coconuts" said Elise. So they set off to create an authentic, dry, white coconut spiced rum. They used activated charcoal to remove the colour from the rum, blended three different coconut macerations with cacao nibs and Australian native wattleseed to compliment and lift the coconut profile. The final product is a wonderful toasted coconut rum like no other. 42% Alc./Vol.