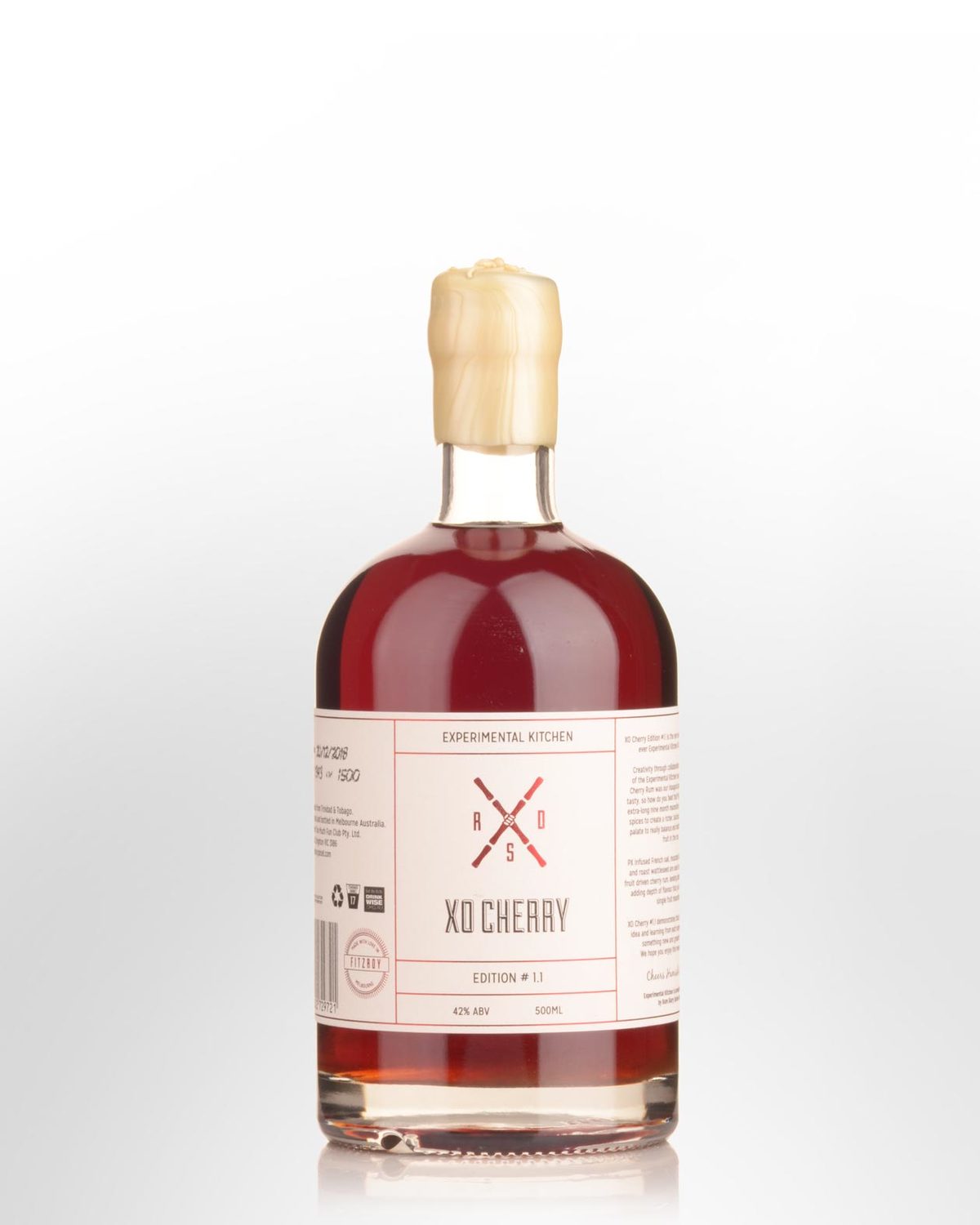 Rum Diary Experimental Kitchen Edition 1.1 XO Cherry Spiced Rum (500ml)
Melbourne, Victoria,
AUSTRALIA
Made with rums sourced from Trinidad and Tobago combined with late harvest black Tasmanian cherries, macerated for a year and rested for another 18 months in PX infused French oak. Muscatel, black lime, vanilla and roast wattleseed were chosen to enhance the natural flavour of the cherries, while also bringing a depth and character that's difficult to obtain with a single fruit maceration. 1500 bottles. 42% Alc./Vol.