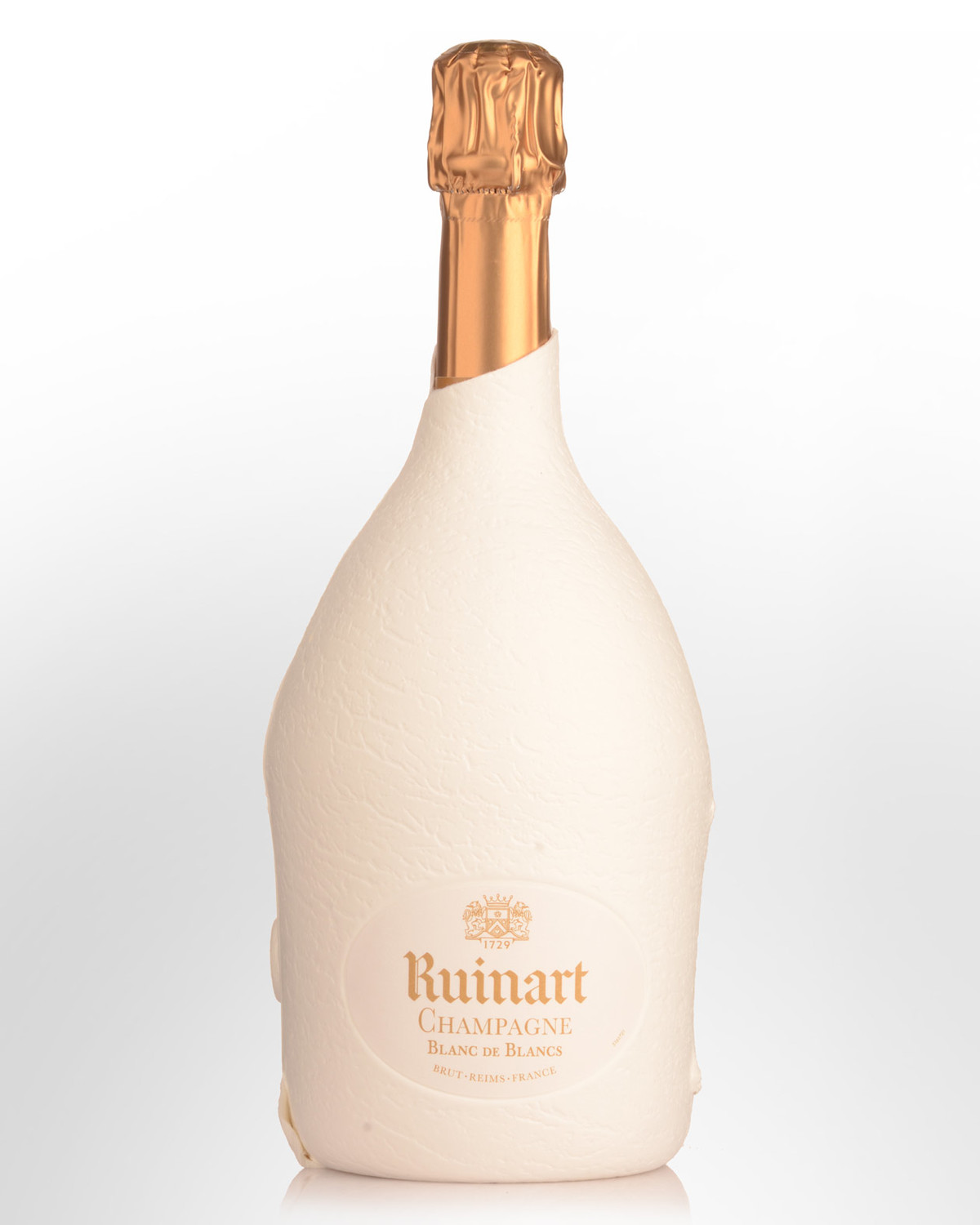 Ruinart Blanc de Blancs Champagne
A Superb Blanc de Blancs Champagne.
A pioneer in the champagne trade, the Ruinart House has stood out due to its unique know-how and history. The son of Nicolas Ruinart, brother of Dom Ruinart, himself named Nicolas, opened the companies first account book on 1st september 1729 with the following declaration, "in the name of God and the Saint Virgin shall this book be commenced." This entry was to be the official act establishing France's First Champagne House.
Made in the pure Ruinart tradition exclusively from the Chardonnay grape, Ruinart Blanc de Blancs reflects perfect harmony. Its striking luminosity is further enhanced by the clear glass bottle, a replica from an 18th Century model.
Tasting Notes: Good white creamy mousse with pale gold base wine colour and a very fine bead displaying excellent persistence. The nose delivers a superb complex sniff with a distinct yeasty top note followed by aromas of baked bread, brioche, cashew and toast. The palate is quite rich for a Blanc de Blancs displaying very refined flavours of baked bread, yeast lees and cashew with a light toast overlay. Creamy texture with excellent length. Clean crisp dry finish with long aftertaste of baked bread, yeast less and cashew.
Drink over the next 2-3 years
Alc 12.5%