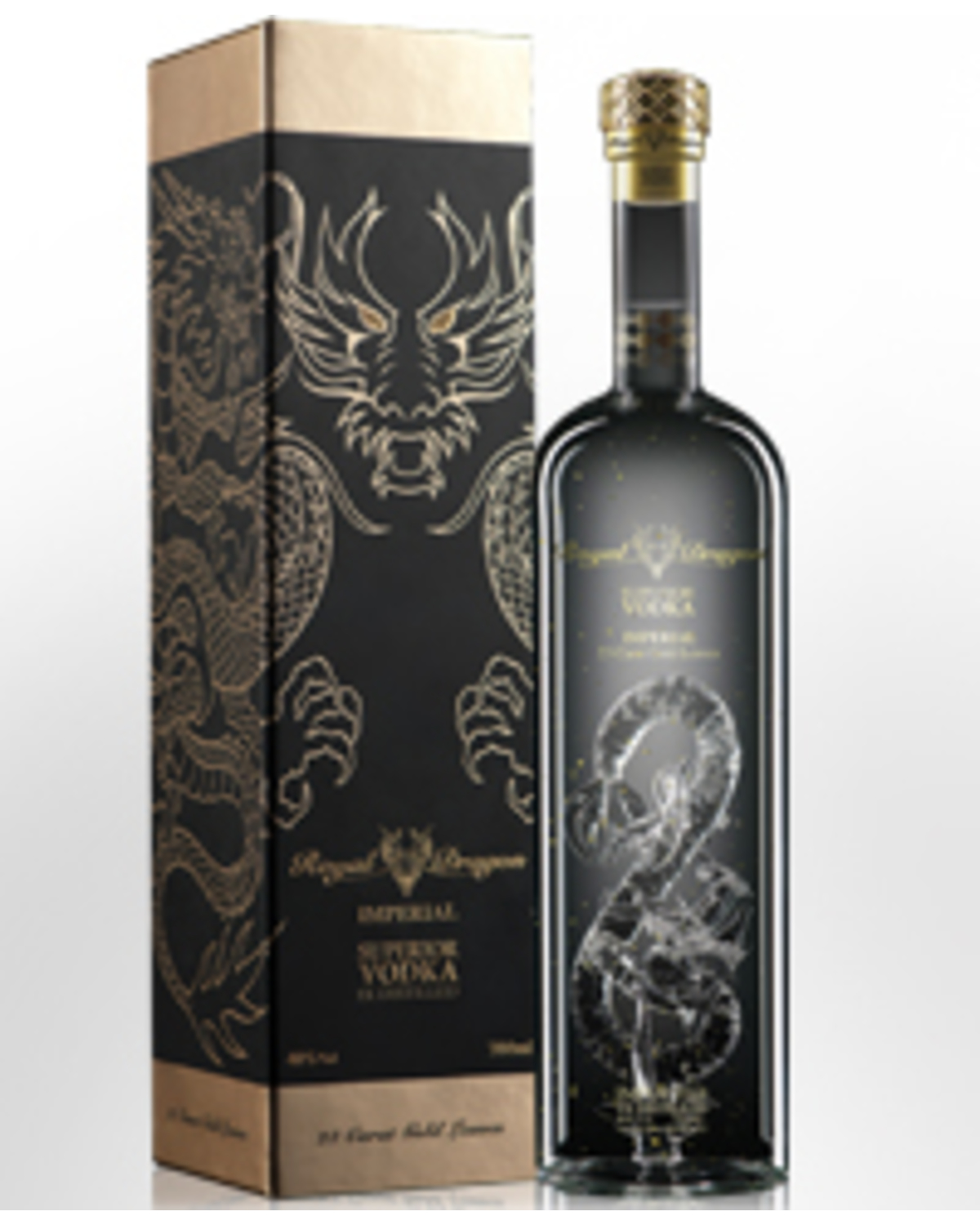 Royal Dragon Imperial (with Gift Box) Vodka Magnum (1500ml)
LITHUANIA
Royal Dragon was all the rage when it made a brief appearance in Australian early 2013, before it's abrupt departure due to its immediate success. It's now back again in extravagant form.
Royal Dragon Imperial is distilled five times in a century old copper pot still from organically grown winter harvest rye. The striking bling bottle has a hand-blown crystal glass dragon inside and edible 23 carat gold leaf flakes from Switzerland which sink to the bottom of the bottle until shaken.
No tasting notes available.