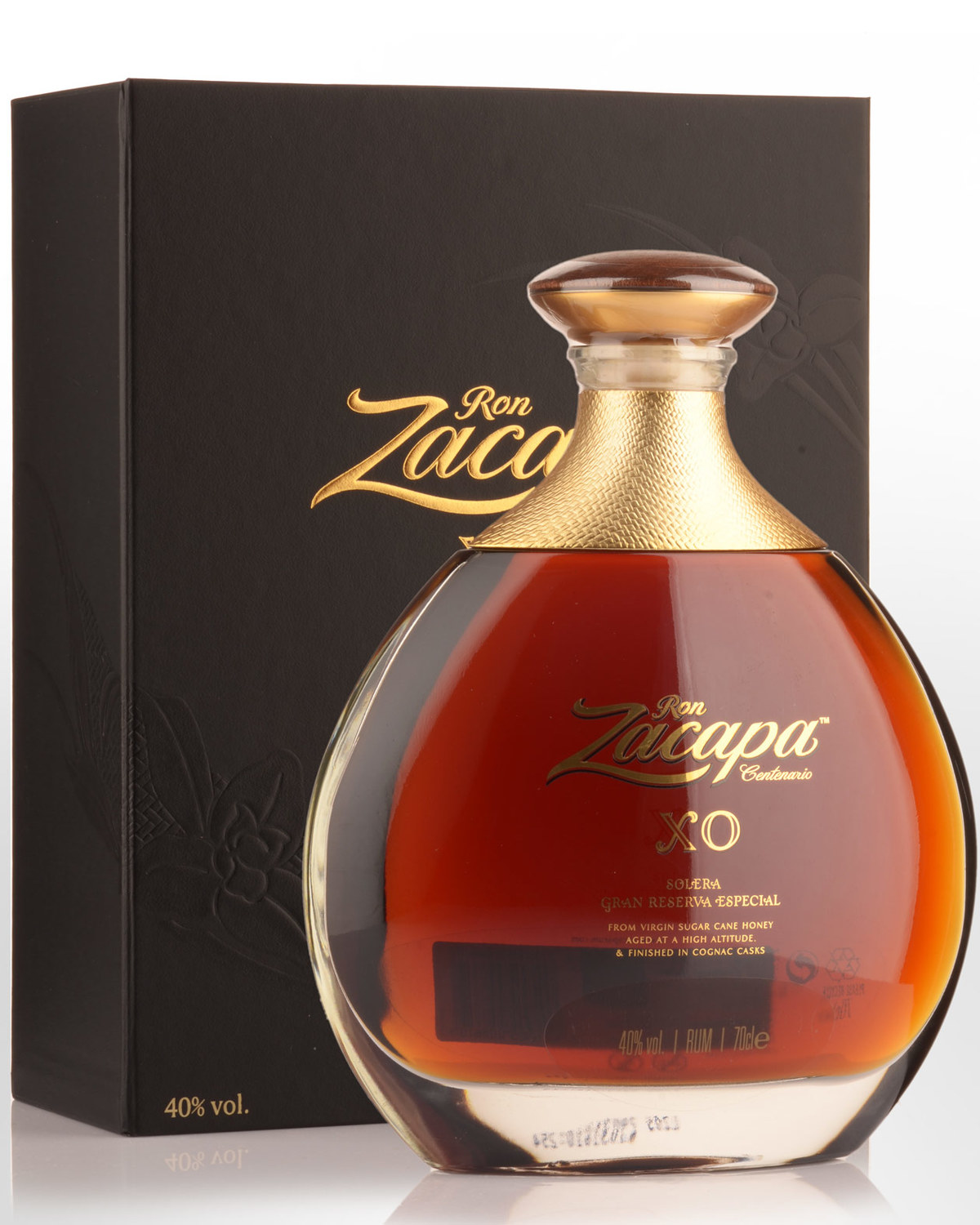 Ron Zacapa Centenario X.O. Rum (700ml)
The epitome of elegance in rum.
What started in the early part of the 20th century as an effort by a handful of enthusiastic entrepreneurs has evolved into a prosperous corporation with international recognition. Today the 'La Nacional' company has an extensive line of products which account for 98% of the domestic spirits market in Guatemala. In addition to its comprehensive line of "Botran" rums, La Nacional also produces "Ron Zacapa Centenario". The X.O. bottling is an exemplary example of the spirit and a must for any serious rum drinker's collection.
Tasting note:
Deep topaz. Feels like a very old cognac or brandy on the nose with an almost ethereal lift of sticky date, dark chocolate, coffee bean and light golden syrup. Delights the senses with a fabulous rush of dates, molasses cake, mocha, honey, super aged muscat and perfectly balanced spirit. Tastes like some seriously old material in the mix. The finish is drying and XO brandy-like. The epitome of elegance in rum.
40% Alc./Vol.
Other reviews...
Chestnut-amber hue. Leather, tobacco and charred molasses nose. A rich entry leads to a full-bodied, moderately sweet palate of tobacco, burnt caramel, oak and brown spice elements. Finishes for a mile with a satisfying warm afterglow of alcohol. A seriously structured and refined aged rum. Reminiscent of a fine Spanish brandy.
40% Alc./Vol.
International review of Spirit Award: Gold Medal (2002)
94 points (Exceptional).
- tastings.com