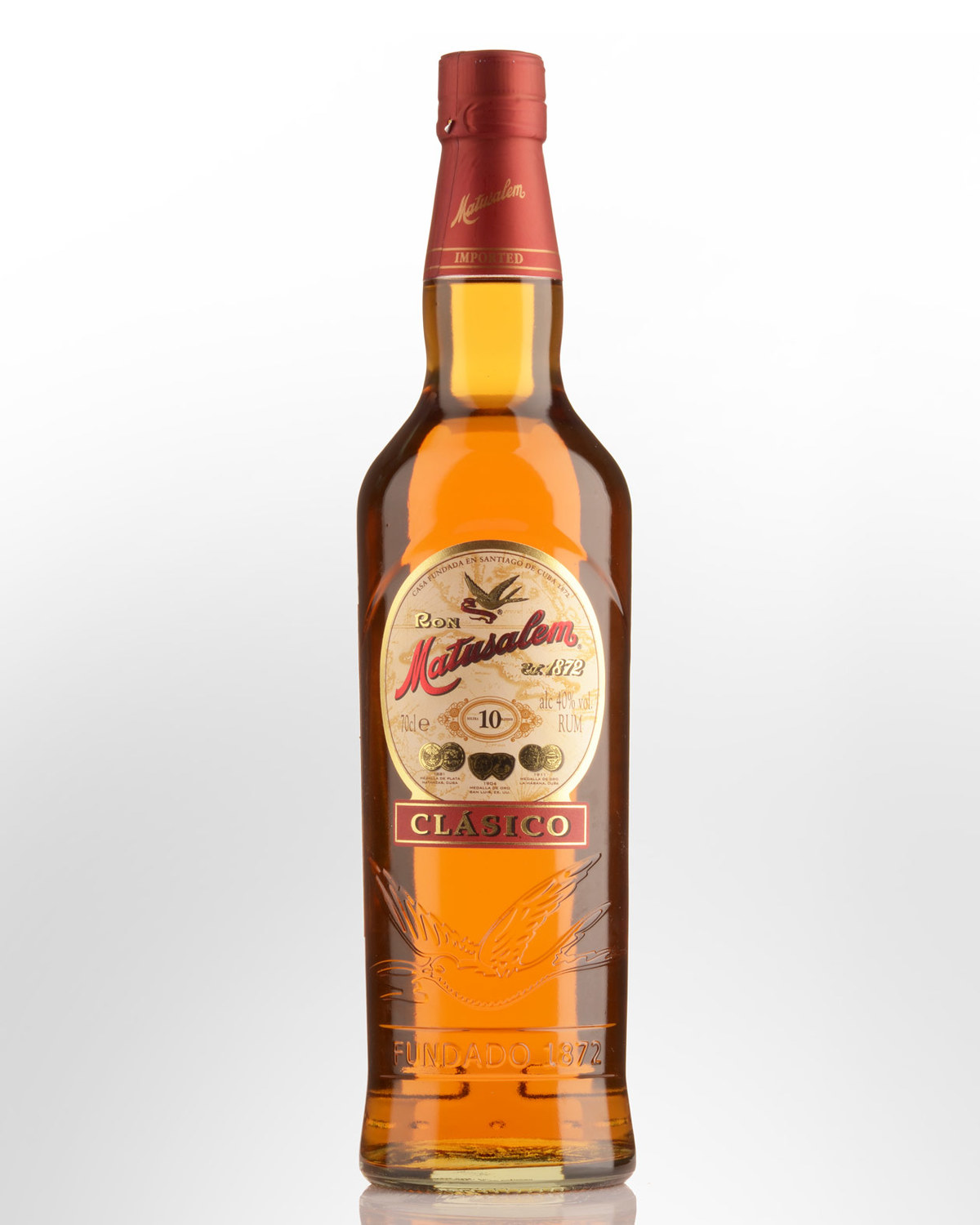 Ron Matusalem Clasico Rum (700ml)
Santiago,
DOMINICAN REPUBLIC
The Matusalem Rum company was started by the Camp brothers in 1872 as a family affair. The 'new' Cuban rum rapidly caught on in the world's markets. In the early 1940's the company experienced a period of tremendous growth and by the 1950's it had already captured 50% of the Cuban market, making it the leading rum sold in Cuba. Today, descendents of the founders produce Ron Matusalem in the Dominican Republic. The brand "Matusalem" was named after the Biblical Patriarch, Methuselah who was said to have lived for 969 years, so symbolising the patient ageing and old world craftsmenship used to give Ron Matusalem Rum its exceptional flavour.
Ron Matusalem Clasico is a full bodied, exotic golden rum, crafted from select rums aged in New World oak and solera aged for ten years. Its distinctive quality and exceptional smoothness will enhance the flavour of any cocktail.
Tasting notes: Medium amber hue. A vibrant, sweet nose of banana and butterscotch. A silky entry leads to a glycerous, dryish, and medium-bodied palate with roasted nuts, caramel, and fruit cake notes. Finishes gracefully with a nice pepper and oak spice fade. 40% Alc./Vol.
International Review of Spirits Award: Gold Medal
RATED: 92 points (Exceptional) - tasting notes sourced from www.tastings.com
Other reviews... First nosing passes discover delicate scents of sugar cane and honey. Palate entry is biscuity/sugar cookie sweet, pleasant and medium-bodied; by midpalate, there's clear evidence of molasses, sugar cane, pine and cocoa. Aftertaste is long, luxurious and mature. Rating: 85-89 - tasting note sourced from www.wineenthusiast.com
 Click here to read more about Rum.