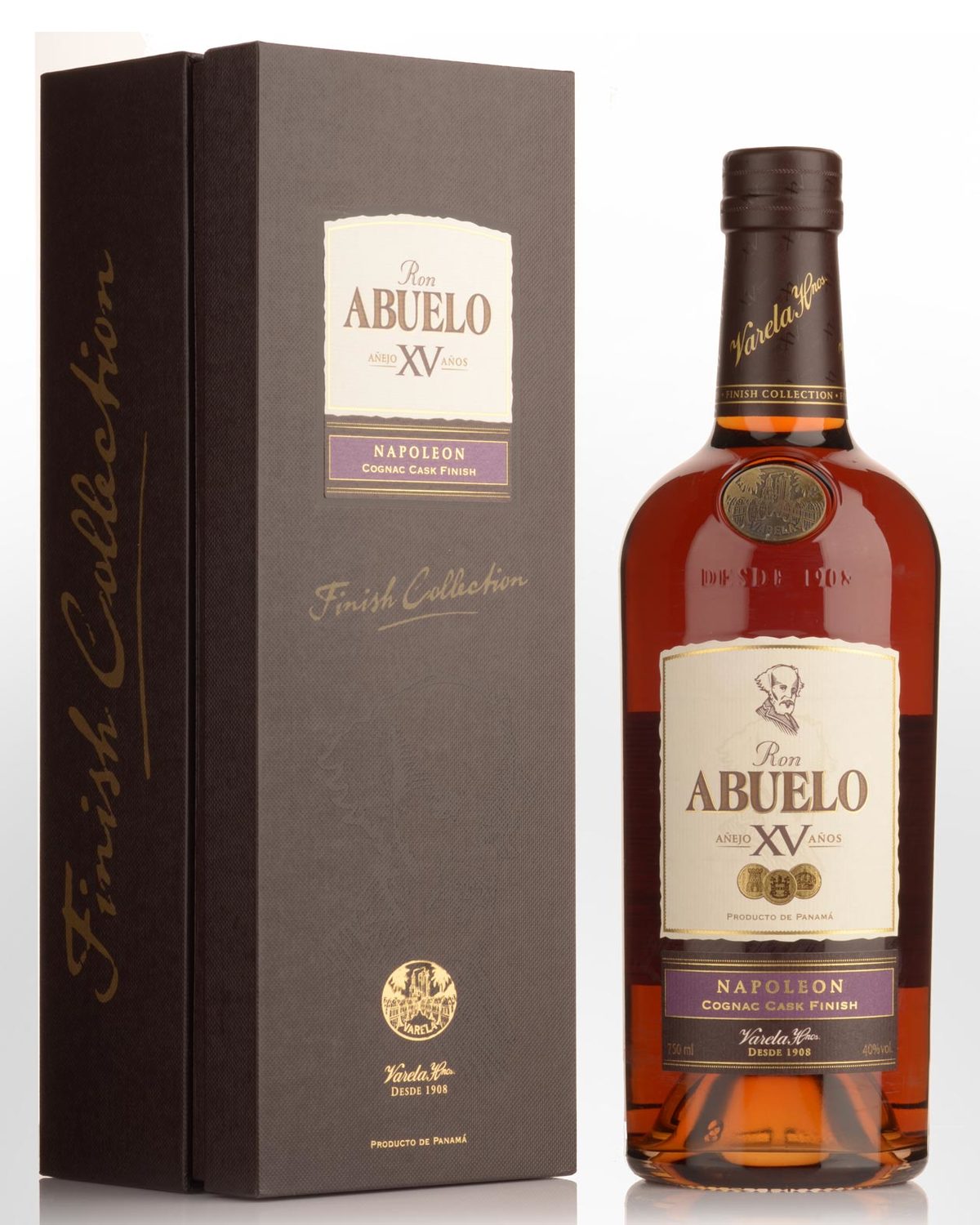 Ron Abuelo Napolean Cognac Cask Finish 15 Year Old Rum (750ml)
PANAMA
A combination that really works. Great stuff!
Finished in x Cognac casks, some tasters reported this to be the driest of the Abuelo 'Finish Collection'.
Tasting note:
Impressive burnished mahognany colour. Shy; oak shavings, peppercorns, vanilla bean and cola. 5-10 minutes fails to amplify the aromas beyond moderate. Entry is light, dryish with hints of honey, crème caramel and vanilla building with caney/grassy sweetness. Finishes more cognac-like with hints of dried fruits (fig / pear), cedary oak and butterscotch. Quite elegant, understated and edging towards the drier side of rum. Beautifully done in spite of the lazy aromatics, however re-tasting several days later found the nose much improved.
40% Alc./Vol.
Other reviews...
Bronze color. Mature, exotic aromas and flavors of coffee beans, Madeira, eucalyptus, and dried tropical fruits and nuts with a thick, lively, off-dry medium body and a tingling, subtle, medium-long smoked butterscotch and bread and butter pickle finish. A savory and smoky aged rum.
40% Alc./Vol.
90 points
- tastings.com