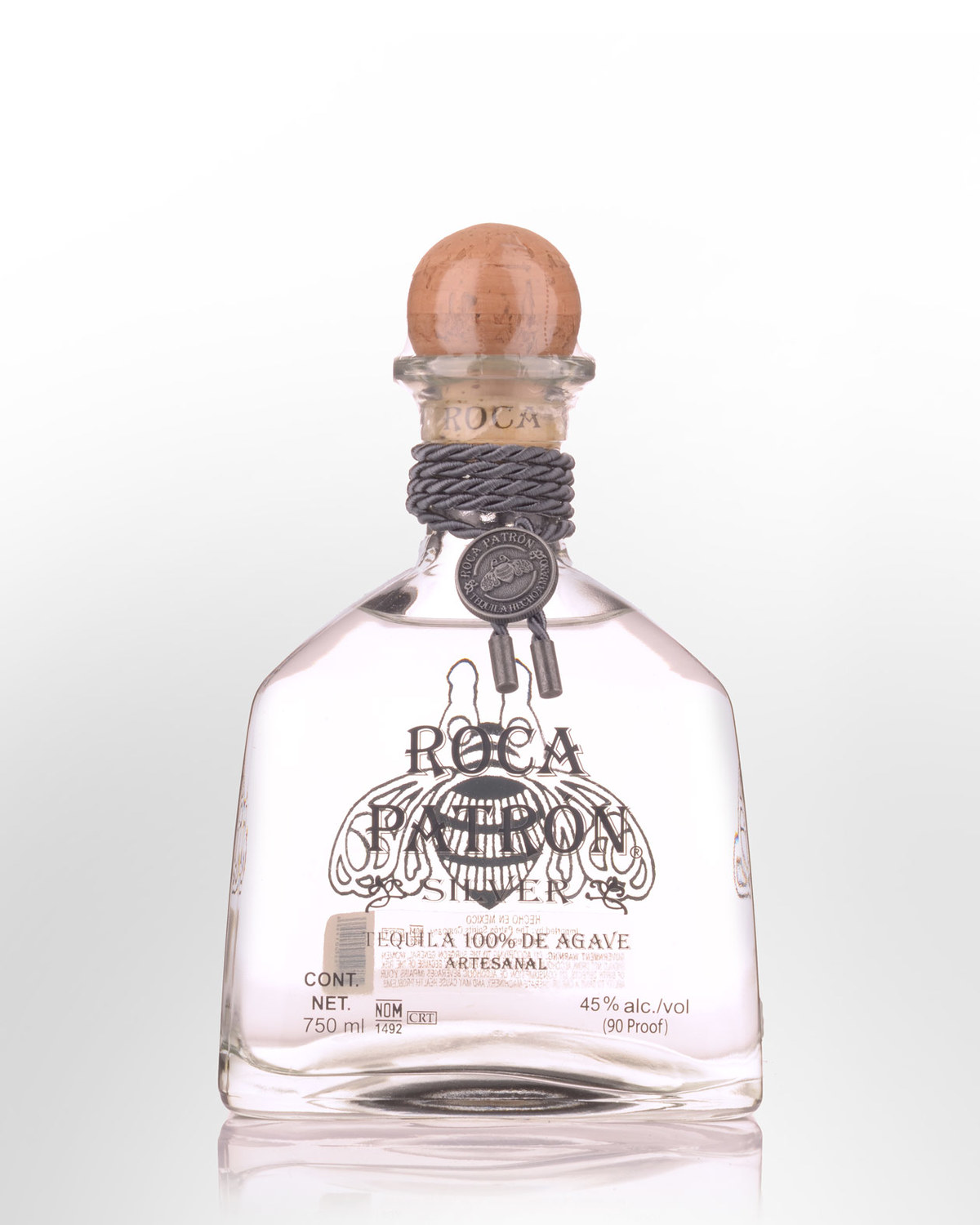 Roca Patron Silver Tequila (750ml)
The tequila segment continues to expand - even pioneering brands like Patron are being challenged to innovate. Three decades ago, they were one of the first to lift tequila's countrified profile to the realm of super premium spirits. Hundreds of brands have since followed suit. The competition is now fierce at every level.
Tequila afficionados looking for the latest thrill should enjoy the new artisan, higher proof alternatives from Patron, named after the Spanish word for "rock" (roca), "...a reference to the giant volcanic-stone wheel traditionally used to crush the cooked agave". Originally, manufacturers beat the cooked agave pinas with mallets to break them up once they were soft and cool. Then they moved to the tahona, or grinding wheel, operated by mules, oxen or horses (nowadays more likely by a tractor). At Patron, a two-ton volcanic stone tahona is employed.
Patron marketing chief Lee Applbaum believes the process retains more of the agave's pungent, sweet and vegetal flavour. He adds, "It also helps that Roca is made by fermenting both juice and some of the agave fiber together; the fiber, which is later separated, adds a certain richness."
The double distilled, unaged blanco arrives bottled at a higher than normal proof for a tequila - also at an exceptional price. 45% Alc./Vol.Very limited.