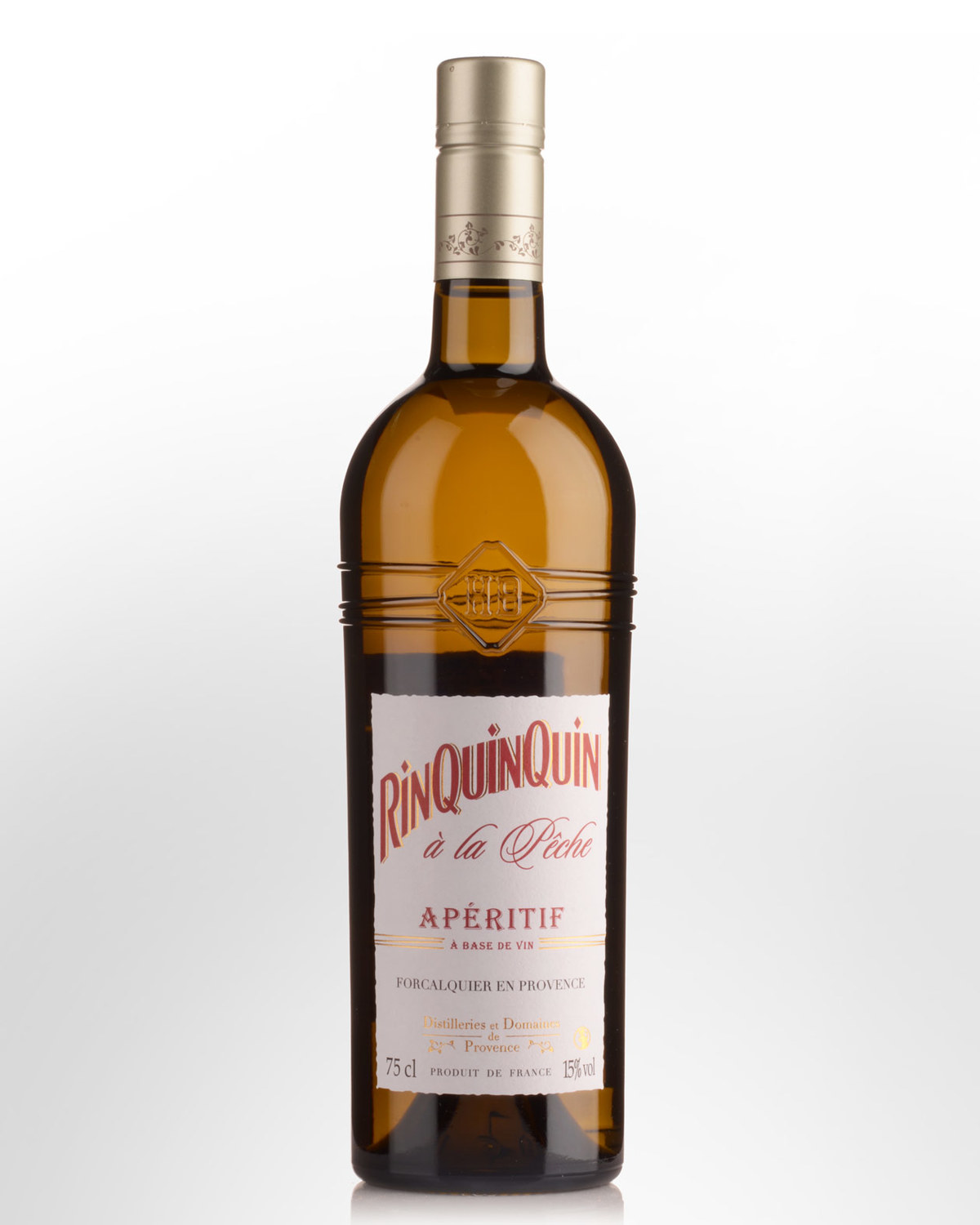 Rinquinquin a la Peche Aperitif (750ml)
Rinquiquin is the quintessential Provencal aperitif, made from a maceration of 3 varieties of peaches : Cardinale, Coronet and Junegold, as well as peach leaves harvested just before fall, macerated in a blend of white wine and alcohol.
Like many aperitives in France , Rinquinquin was used for its therapeutic properties well before becoming a staple of the Provencal diet, the name itself is derived from "requinquer" or invigorating in english. Virtually every family had its own recipes, the most sought after being made with the now virtually disappeared "peche de vignes".The resulting infusions of peaches and leaves are always matured and Rinquinquin typically spends 6 months in barrels to harmonise this subtle blend.
Other reviews... Straw-yellow color. Bouquet is dry, fruity and soft, with a trace of peach pit bitterness. On palate, the peach flavor is delicate, yet ripe; by midpalate, the ripe peach taste dominates. Aftertaste is fruity, but carries enough acidity to maintain crispness. Serve slightly chilled at 50°-55°F. Best Buy. 15% Alc./Vol.
85-89 points -www.wineenthusiast.com