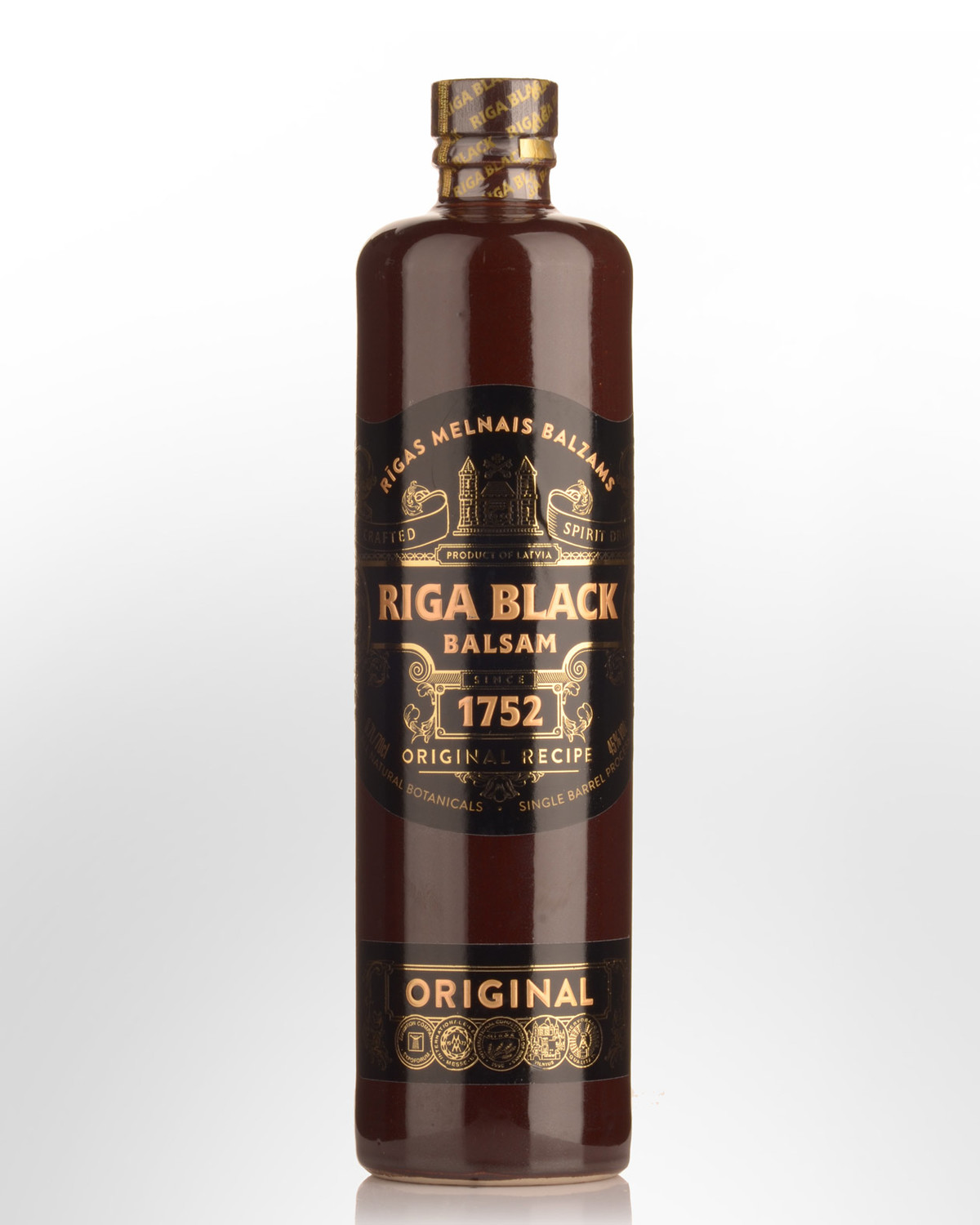 Riga Black Balsam Digestif (700ml)
An intriguing spirit drink that's been produced from an eclectic array of ingredients (24 in total, of which 17 are botanicals.) These include linden blossom, birch bud, valerian root, raspberry, bilberry, and ginger as well as nutmeg and black peppercorn. A brief maturation period follows in oak barrels. Enjoy it straight up, on the rocks, or mixed in a variety of cocktails. Latvians tell us it goes very well with berry juice or in coffee.
Tasting note: Pours an eye-catching, glycerous, burnt sienna brown with a gold ochre hue. The prickly aroma is as at once appealing as it is mysterious; An unlikely combination of iced coffee, raw sugar, dried berries, quince paste and cocoa that just works. Semi sweet entry is followed by a bittersweet surge of spice and heat - quite Amaro-like with its flavours of cherry cola and sarsaparilla. Finish is properly bitter followed by a tannic, tea leaf aftertaste and a cocoa / bitter herb fade. Drink this as you would a digestif. 45% Alc./Vol.