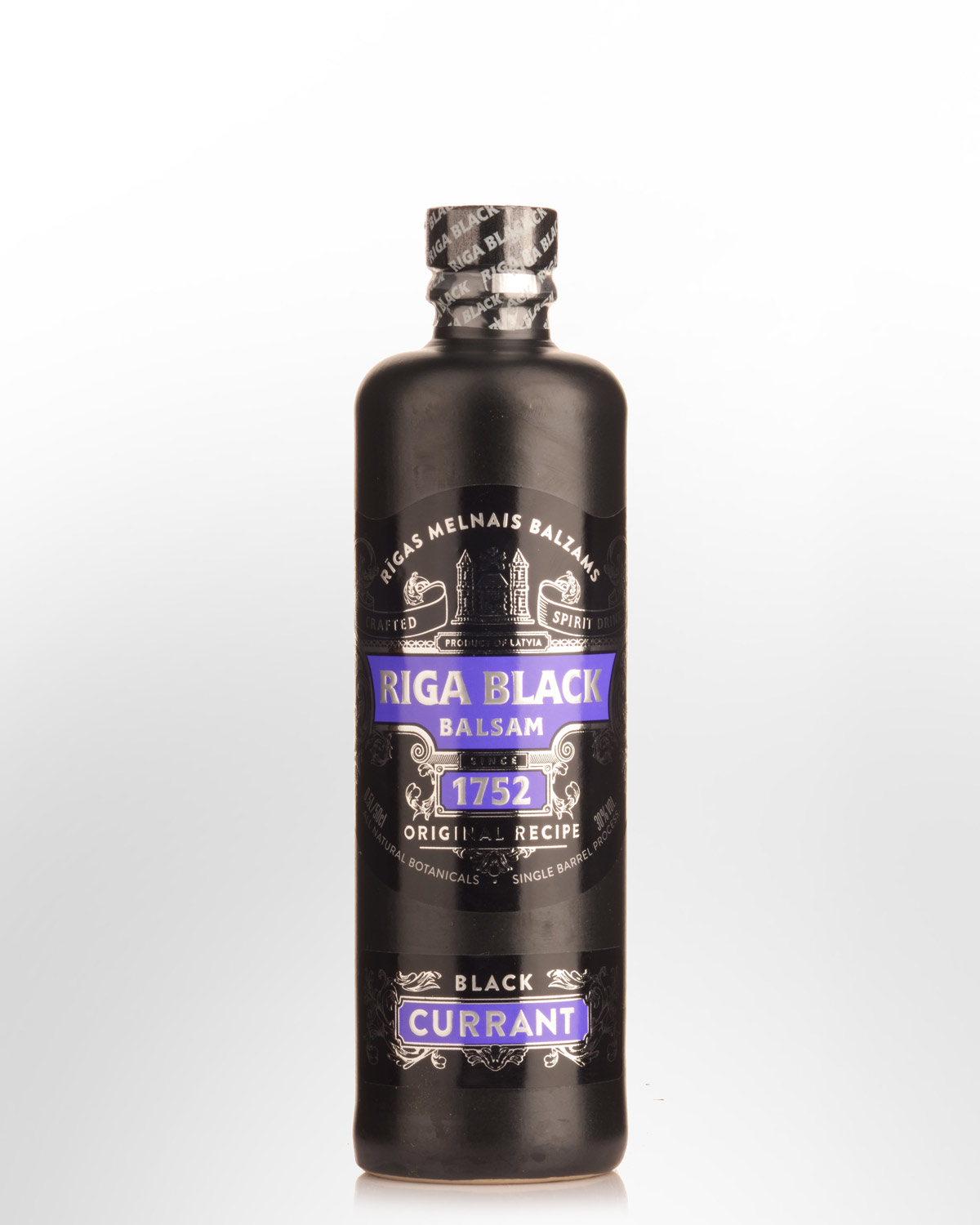 Riga Black Balsam Currant Digestif (500ml)
An intriguing spirit that's been produced from an eclectic array of ingredients (24 in total, of which 17 are botanicals.) These include linden blossom, birch bud, valerian root, raspberry, bilberry, and ginger as well as nutmeg and black peppercorn. A brief maturation period follows in oak barrels.
Riga's pharmacist created the basic recipe for this drink in the 18th century. Today its composition is supplemented with natural black currant juice along with ginger. Enjoy Riga Black Balsam Currant pure or in refreshing cocktails.
Tasting note: Viscous, autumn leaf brown with rust-red edges. Like a sloe gin, this offers attractive raspberry and black currant aromas refreshed by gentle acidity. The concentration is good too - initially creamy with semi sweet, juicy, ripe red berry and spice flavours followed by subtle bitter herbaceous notes late in the aftertaste. An old world classic. 30% Alc./Vol.