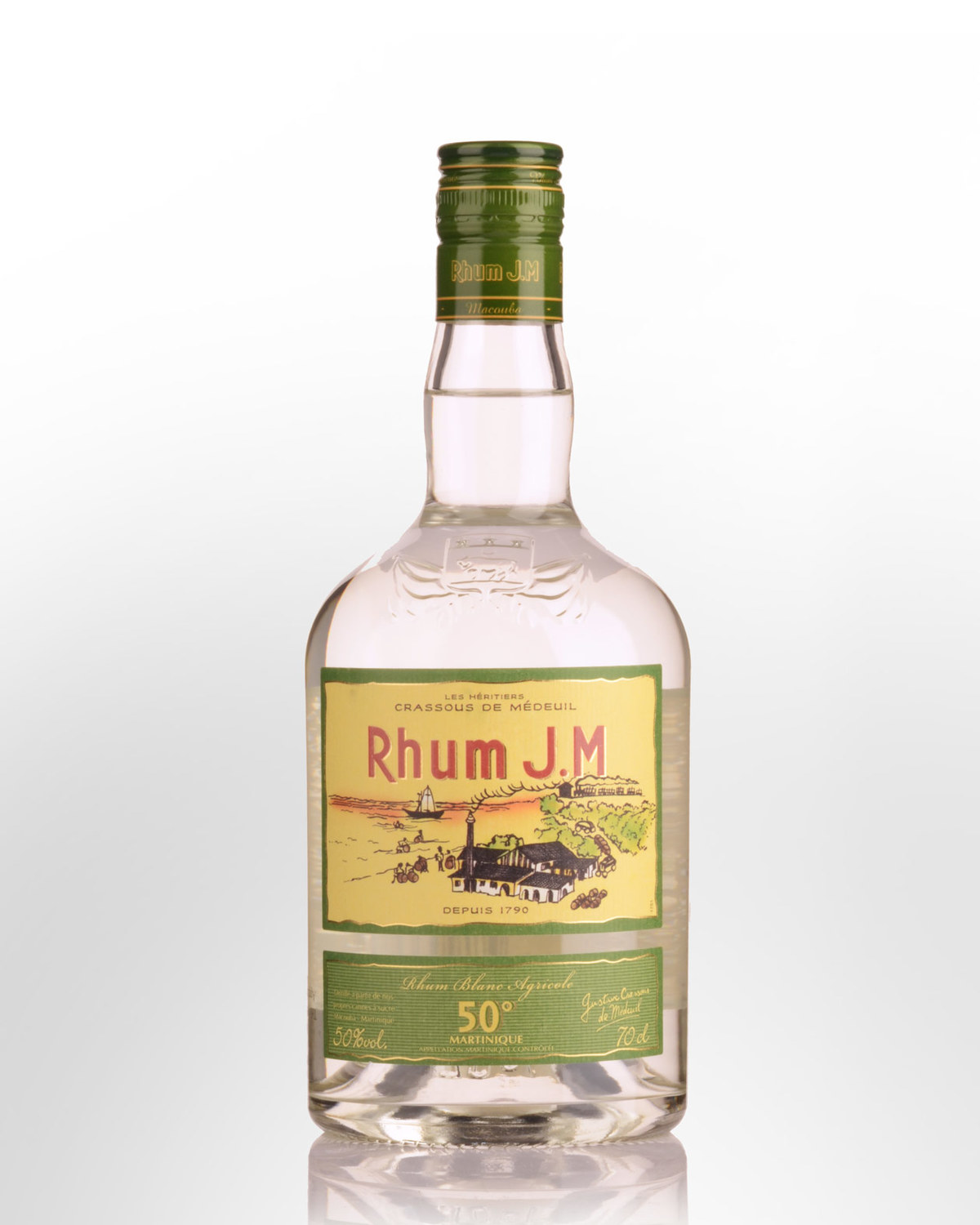 Rhum J.M. Agricole White Rum (700ml)
Martinique is a French island with the largest number of distilleries in the Eastern Caribbean. Both pot and column stills are used. As on other French islands such as Guadeloupe, both rhum agricole (made from sugar cane juice) and rhum industriel (made from molasses) are produced. These Rums are frequently aged in used French brandy casks for a minimum of three years with 'Rhum vieux' (aged Rum) frequently compared to high-quality French brandies.
J.M rum is distilled on Martinique's smallest estate, located in the northeast in Macouba, where the sugar cane grows on 28-degree vertical slopes in rich volcanic soil at the foot of Mount Pelée. Due to its unique location with sea breezes, rainforest, an intense microclimate, and high cloud cover, Rhum J.M. cuts their sugar later than other distilleries (most cut the cane at the end of February or early March, whereas Rhum J.M. does not cut theirs until late March or early April). This practice, combined with the region's peculiar environment are said to be contributing factors to the unique flavour to this unusual rum.
Tasting note: Clear. Lemon, meringue, dried fig and mineral aromas with some peppery notes. A soft, silky palate entry explodes into semi sweet flavours of dried fig, green olive and green peppercorns. Slightly prickly, mouthfeel. Long, drying aftertaste of black pepper, green capsicum and boiled confectionary with a subtle mineral fade. A powerful, spicy white rum. 50% Alc./vol.
Other reviews... Clear. Banana custard aromas with a hint of nutmeg, mocha, and toffee. A lively, silky entry leads to a dry-yet-fruity medium-full body of raisins, figs, nuts, vanilla custard, and banana puree flavors. Finishes with a bold, warming wave of white pepper, spice and mineral flavors. A powerful, rustic, and richly flavorful white rum that will energize any cocktail. Needs a touch of water to tame the beast within. 50% Alc./Vol.
International Review of Spirits Award: Gold Medal
RATED: 91 points (Exceptional) - www.tastings.comsize>
 Click here to learn more about Rum