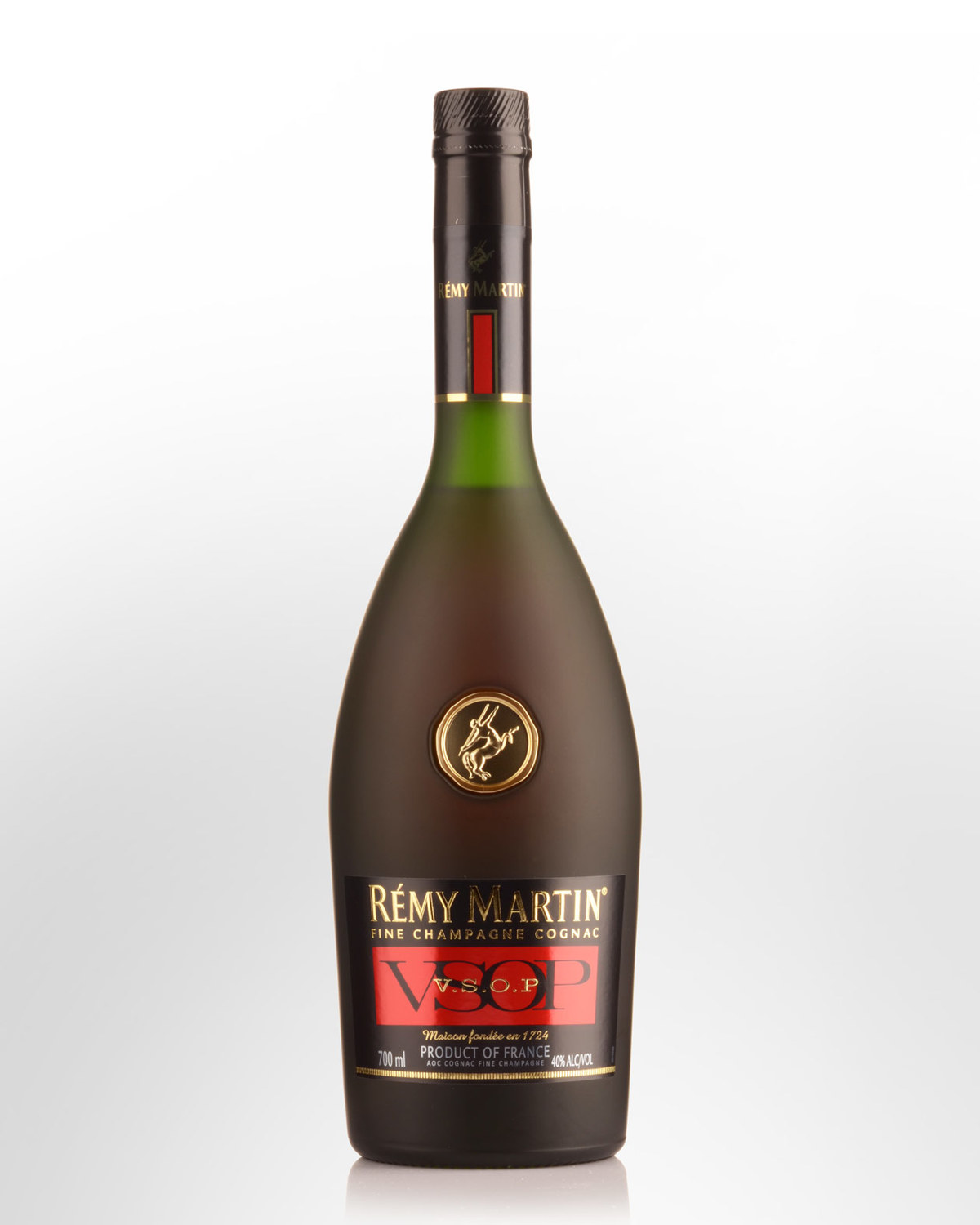 Remy Martin VSOP Cognac (700ml)
Launched in 1927 and easily recognised by its frosted green bottle, Rémy Martin's VSOP contains hundreds of blend components ranging from four to twelve years in age. Classified as a 'Fine Champagne' cognac, fruit is sourced from the region's two best crus: Grand Champagne (55%) and Petit Champagne (45%). Ninety seven percent of the eaux-de-vie is distilled from Ugni Blanc, the remainder from Colombard and Folle Blanche.
Other reviews... Elegant nose of orange peel, pralines, vanilla bean, dried flowers, and dark chocolate. Semisweet and opulent on the palate, cocoa persists along with hints of Brazil nuts, sea salted caramel, and red berries before a structured, stately finish with fine-grained oak tannins and spice ensues. 94 points / Excellent, Highly Recommended - Ultimate Spirits Challenge 2021
"Quite a bit of fruit and floral notes on the nose, which comes as no surprise given its age, or lack thereof. A touch of woody aromas and barrel spices, but predominantly focused on the sweet young fruit. The cognac starts off sweet and round, but does finish on the dry and spicy side and a touch boozy. This is one that would do just fine in a mixed drink or bringing to a holiday party to jump-start winter punches and egg nogs." - distiller.com
...Good value for money Fine Champagne. Colour: Dark honey with a plummy rim. Nose: An immediate hit of aeroplane glue transforms into egg yolk and ginger bread spice notes. Palate: Still quite alcoholic with some bitter elements confirming the spice and finishing with hints of green apple, spearmint and hazelnut. Comment: A beginner's Cognac, best drunk as an accompaniment to a sweet, preferably chocolaty, dessert. - Franz Scheurer, AGT Wine Magazine, Cognac Tasting 2005.
Notes from Remy... Deep golden yellow in colour (old pale). Nose of vanilla, oak, and apricot jam, developing more intense floral, hazelnut, apricot notes. The aromas continue onto the smooth, medium weight palate. A pleasant harmony is achieved, ending with a warm lingering spirit finish, lasting 2 to 3 minutes. 40% Alc./Vol.