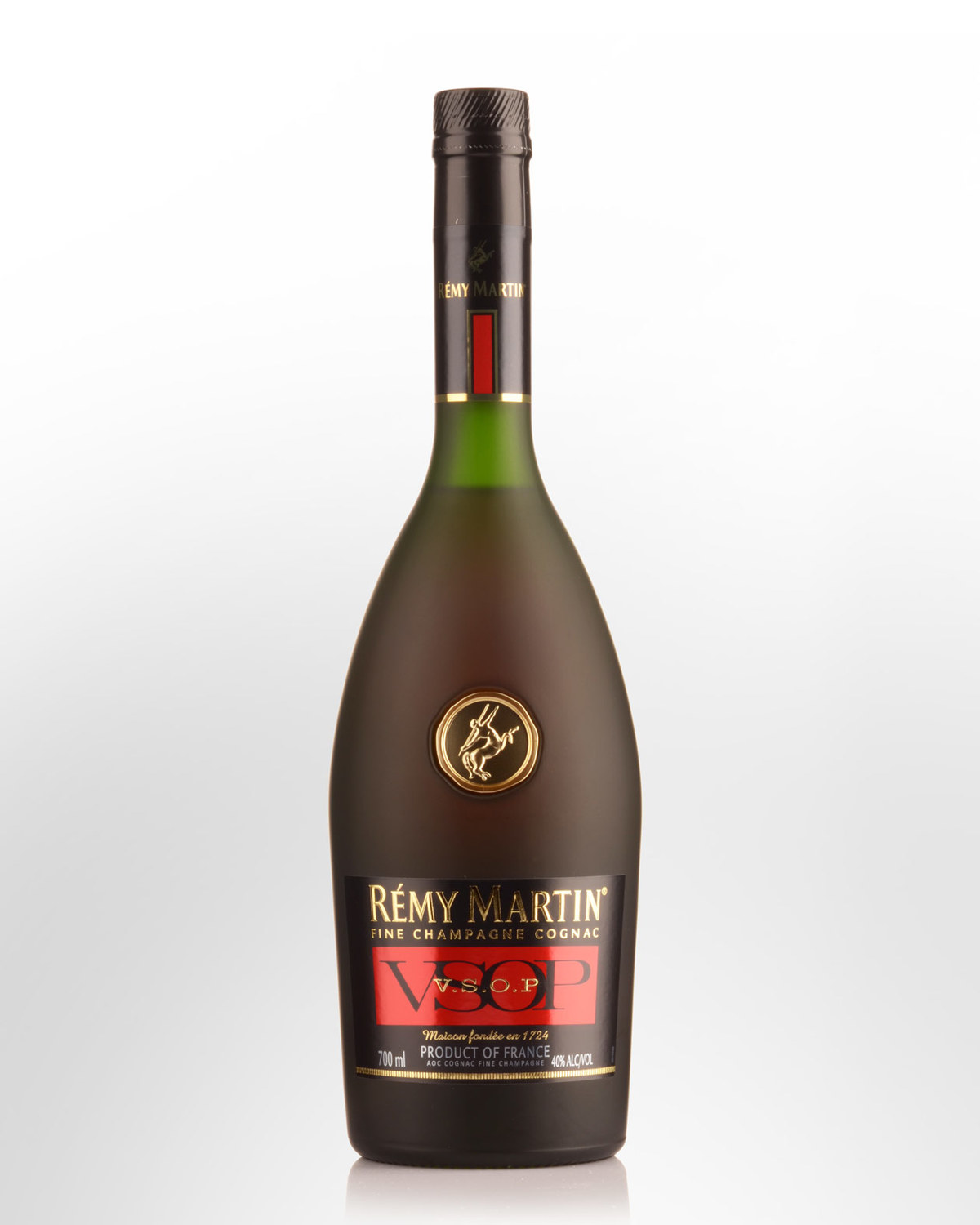 Remy Martin VSOP Cognac (700ml)
Known by its frosted green bottle, Rémy Martins V.S.O.P. is the flagship of the brand. One bottle contains hundreds of blend components, ranging from four to fifteen years in age. The brand itself is a Fine Champagne Cognac taken from the two best crus resulting in a Cognac of some complexity - balanced and mature.
Tasting Note: Deep golden yellow in colour (old pale). Nose of vanilla, oak, and apricot jam, developing more intense floral, hazelnut, apricot notes. The aromas continue onto the smooth, medium weight palate. A pleasant harmony is achieved, ending with a warm lingering spirit finish, lasting 2 to 3 minutes. 40% Alc./Vol.
Further Notes...Good value for money Fine Champagne. Colour: Dark honey with a plummy rim. Nose: An immediate hit of aeroplane glue transforms into egg yolk and ginger bread spice notes. Palate: Still quite alcoholic with some bitter elements confirming the spice and finishing with hints of green apple, spearmint and hazelnut. Comment: A beginner's Cognac, best drunk as an accompaniment to a sweet, preferably chocolaty, dessert.
- Tasting note by Franz Scheurer, AGT Wine Magazine, Cognac Tasting 27th May 2005.
 Click here to learn more about Cognac.