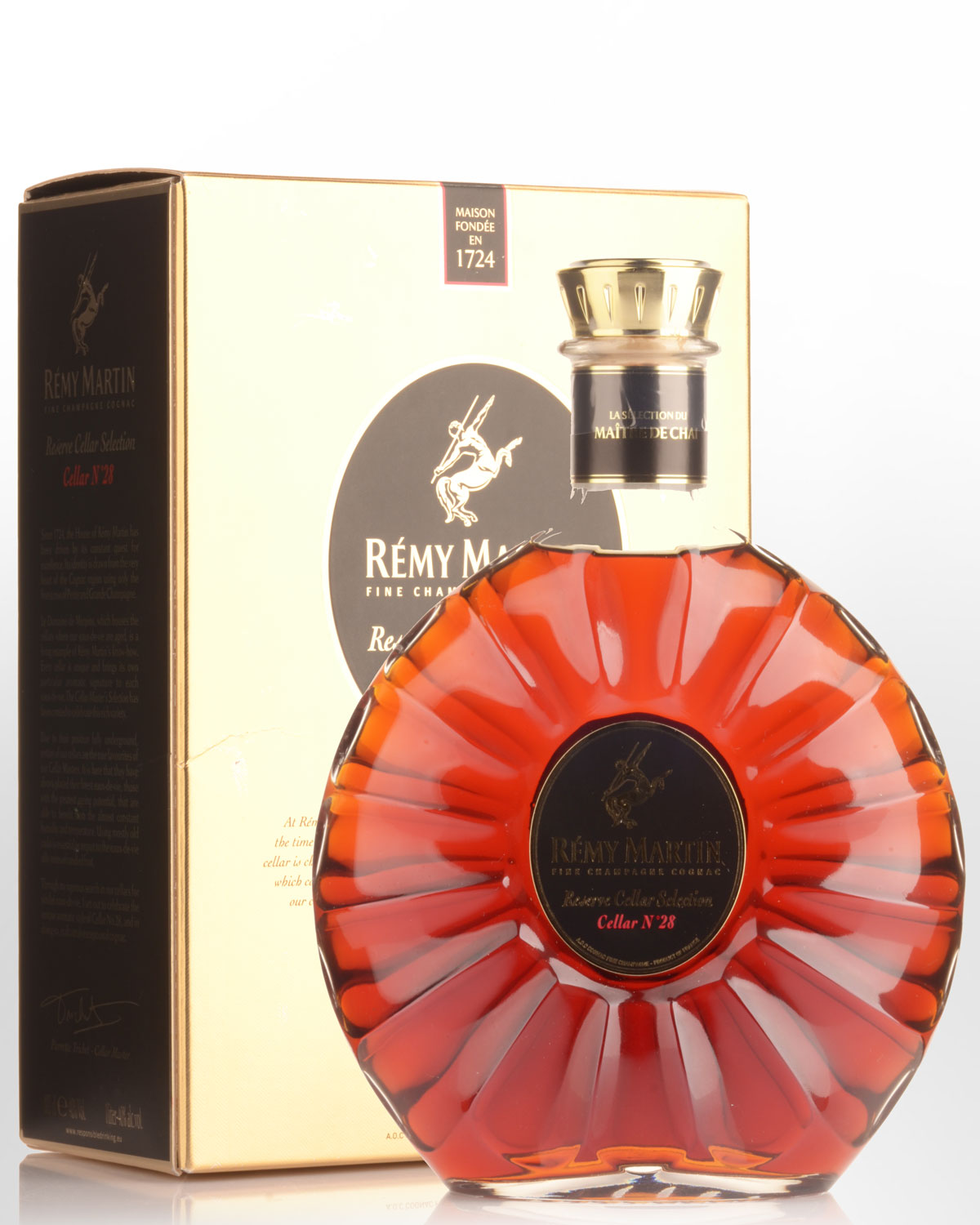 Remy Martin Reserve Cellar Selection Cellar No.28 Cognac (1000ml)
Note: Box has come from a private collection and as such has some minor scuffing/scratches/handling marks.
Otherwise known as 'La Selection du Maitre du Chai' (cellar master's selection), this is a blend of Grande Champagne and Petite Champagne eaux-de-vie packaged in the same decorative decanter as used for Remy Martin's XO Excellence Cognac.
The concept behind the Cellar selections is to focus on the diversity of environments in Remy Martin's 29 fully underground cellars. No.28 is characterised by optimal ageing conditions and by the predominance of old casks, the latter infusing the cognac with appealing candied fruit notes. No.28 is the all-round favourite of the company's Cellar Masters, tending to mature brandies with the greatest ageing potential where they benefit from the consistent humidity and temperature.
Stephanie Ancel, international marketing director for Rémy Martin further explains, "...the range aims to highlight the expertise and art of blending of the Cellar Masters at the House of Rémy Martin. It also celebrates the fantastic aromatic diversity of the Domaine de Merpins, home to the ageing cellars for our eaux-de-vie, which have been accumulating there since 1724. Rémy Martin Prime Cellar Selection Cellar N°16 and Rémy Martin Reserve Cellar Selection Cellar N°28 draw on the idea of selecting eaux-de-vie from specific cellars which have very particular aromatic notes."
She adds, "Today's cognac consumers are generally very well informed and like to understand the history and creation process of the drinks they consume. At Rémy Martin we believe the consumer will grasp quickly that these cognacs are created on the initiative of the Cellar Master at the House of Rémy Martin and are crafted to underline a unique aromatic profile."
Notes from Remy... Generous candied fruits notes such as plum, raisins, and hazelnut, rounded by a touch of honey. Complex flavors of fruit jam thanks to a long aging in old casks, combined with hints of bee's wax, clove, and leather. Very silky, harmonious, and gourmet. 40% Alc./Vol.