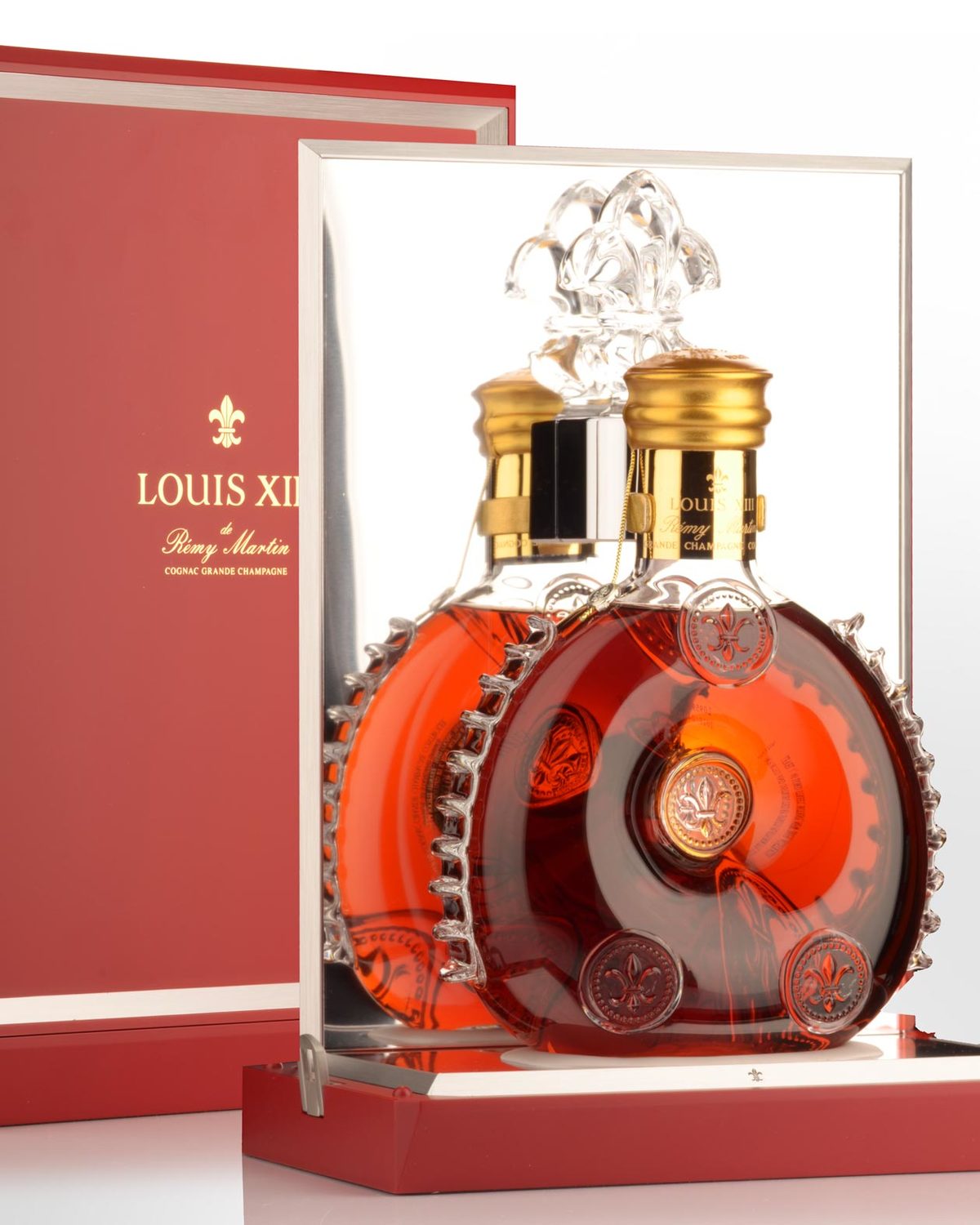 Remy Martin Louis XIII Cognac (700ml)
Please note: Due to the cost and status of this product it is company policy that payment be made using either PayPal or via Bank Transfer. Payment by credit card will attract additional security procedures and delay dispatch.
This is the famous Cognac house's top-of-the-line offering, a truly stunning Cognac blended from around 1,200 different eaux-de-vie from the Grande Champagne appellation. The youngest material is at least 40 years old, while some of the spirit was distilled more than 100 years ago.
"Louis XIII is not a Cognac," they say at Rémy. "Put simply, it's a moment." It is the result of three generations of Cellar Masters, resulting from the combined labour of 10,000 people.
Reputedly, this has been a favourite of Elton John, Christian Dior and Winston Churchill. The latter celebrated his election with it in 1951.
The packaging of Louis XIII shares almost as much history as the Cognac itself. The idea for the glass came from an old bottle found by Emile Rémy Martin on a Jarnac battlefield. Since then, the carafe has evolved into its distinguished shape, manufactured by Baccarat since 1936. A solid gold collar encases the neck, which is adorned by a signature fleur-de-lys crystal stopper.
Other reviews... Amber color. Harmonious, hallmark bouquet of blue cheese-like rancio, truffles, roasted chestnuts and prunes; the aroma stays firm and concentrated through 10 minutes of nosing. Accessible, satiny smooth at palate entry, then at midpalate the flavor profile turns semisweet, profound and pruny. Finishes gracefully, almost like a ghost on the tongue. Lovely. 90-95 points
- wineenthusiast.com (Tasted 2002)