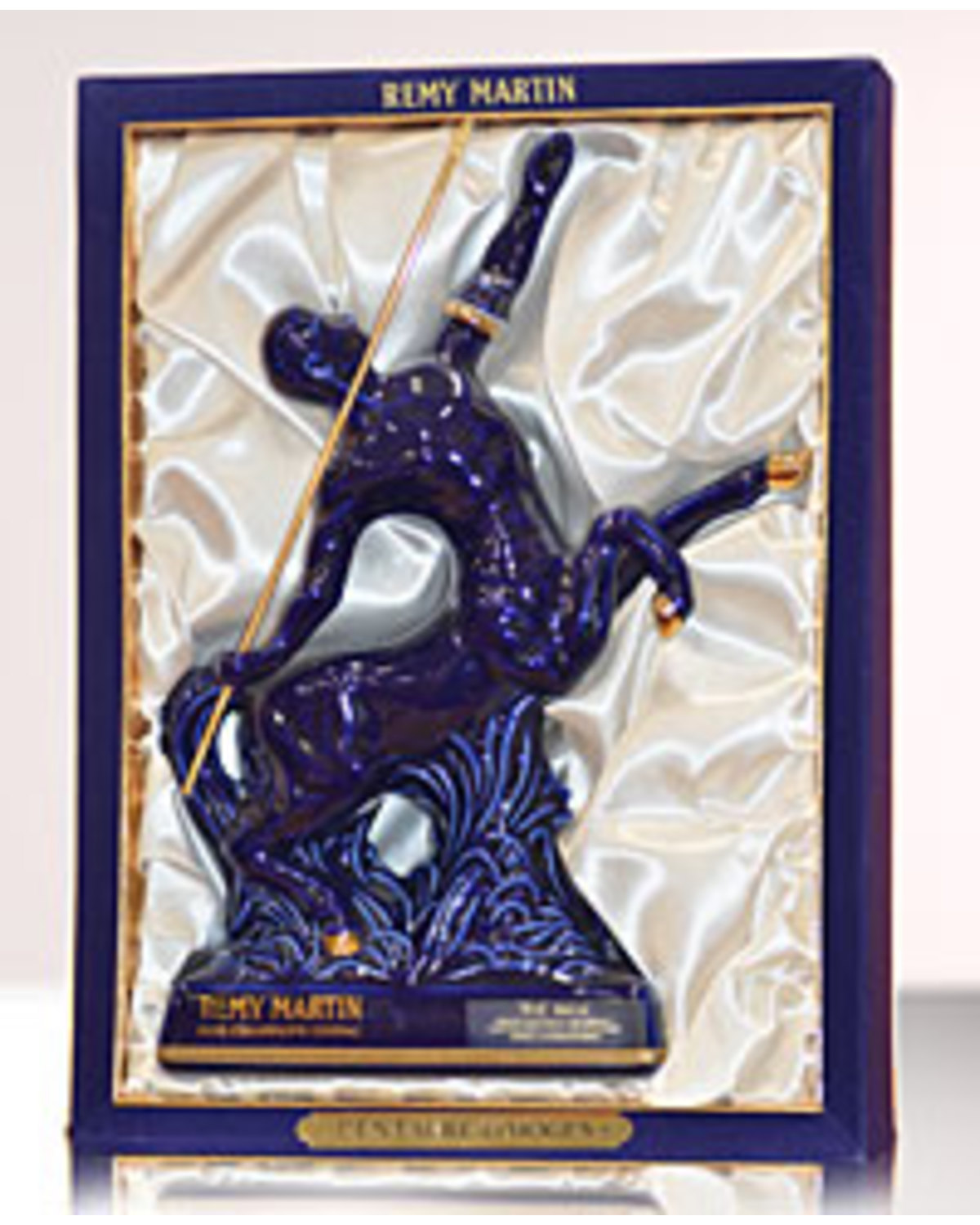 Remy Martin Centaure Limoges Fine Champagne Cognac (700ml)
This collector's edition Remy Martin is housed in a Blue Centaure decanter made by famed ceramics company, Limoges and contains a very old Fine Champagne Cognac. It is produced from Cognacs from both the Grand Champagne and Petit Champagne regions. In the latter, the slight difference in soils produces Cognacs close in style to Grande Champagne, but without the finesse. When Cognacs from the two appellations are blended, with at least half the Cognac coming from Grande Champagne, the result is permitted to be called "Fine Champagne Cognac".
One only to sell. Very rare. This bottling circa 1985 from a private collection.
Click here
to learn more about Cognac